"American Sniper," the biopic about the life of U.S. Navy SEAL Chris Kyle, picked up several Academy Award nominations, including lead actor for Bradley Cooper and best picture of the year.
Nominations were announced Thursday morning.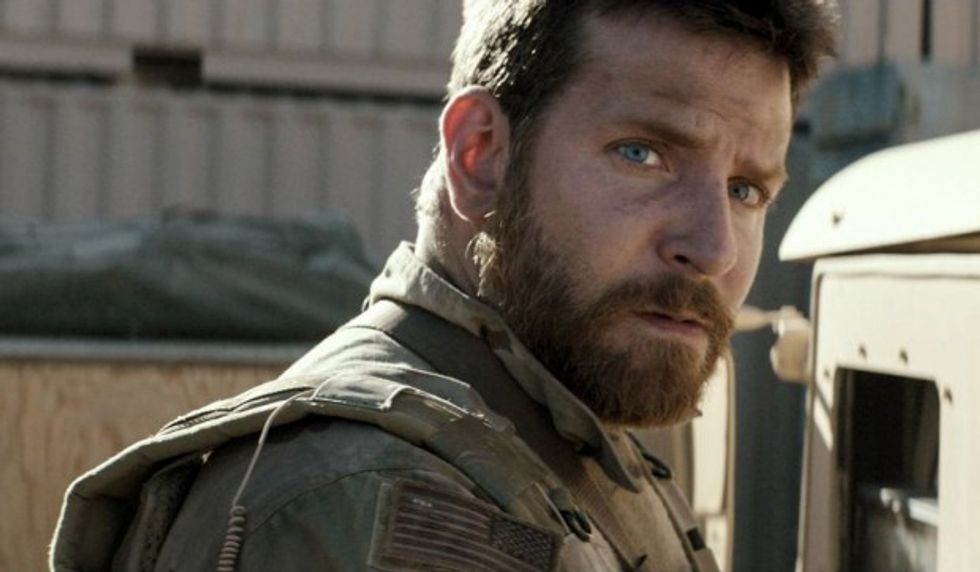 In this image released by Warner Bros. Pictures, Bradley Cooper appears in a scene from "American Sniper." The film was nominated for an Oscar for best feature. (AP Photo/Warner Bros. Pictures)
The film, based on Kyle's autobiography, was also nominated for best adapted screenplay, sound mixing, film editing and sound editing.
Clint Eastwood did not get a nomination for best director.
The other films nominated for best picture are "Birdman," "Boyhood," "The Grand Budapest Hotel," "The Imitation Game," "Selma," "The Theory of Everything" and "Whiplash."
The Oscars ceremony will be held Feb. 22 in Los Angeles.