When Alabama attorney Chip Herrington perused a pawn shop not too long ago, he was surprised to find a ceremonial sword with an engraved name, since such items are "pretty much valued by the owners," he told WALA-TV in Mobile.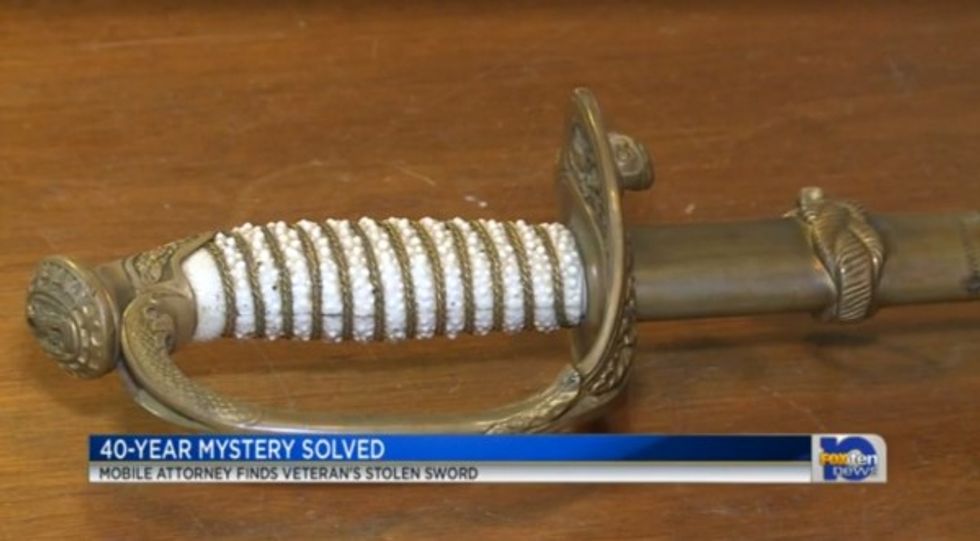 Image source: WALA-TV
So Herrington snatched it up for $40 and, curious about the name on the sword, Roy M. Johnsen, he started researching.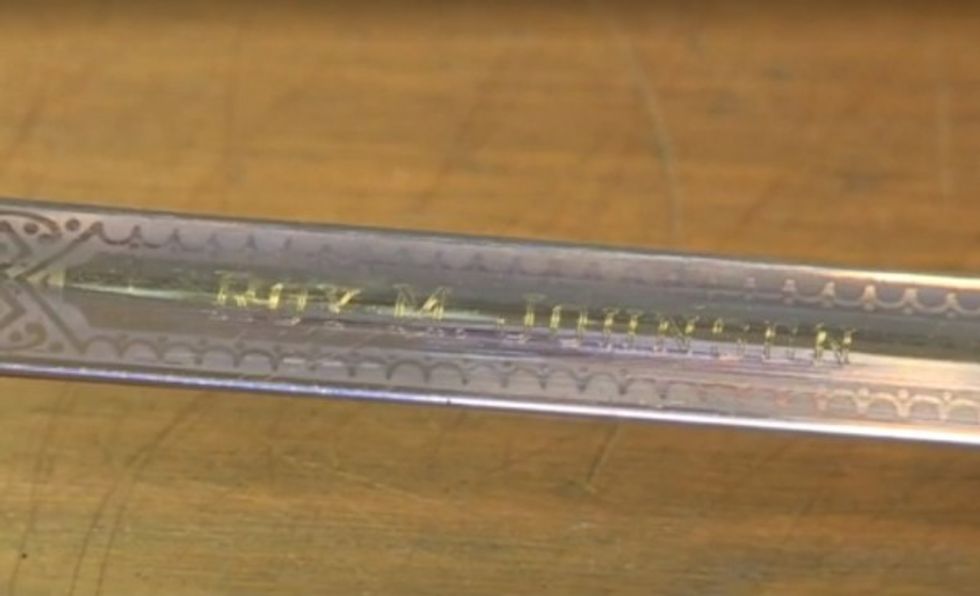 Image source: WALA-TV
After a couple of weeks of digging, Herrington found who thought the sword may have belonged to. He gave the retired naval commander a call in Pennsylvania.
"I said, 'I've got what may seem like a strange question for you, but are you missing a sword?' And he didn't say anything for a long time," Herrington told WALA.
Johnsen, for his part, couldn't believe it.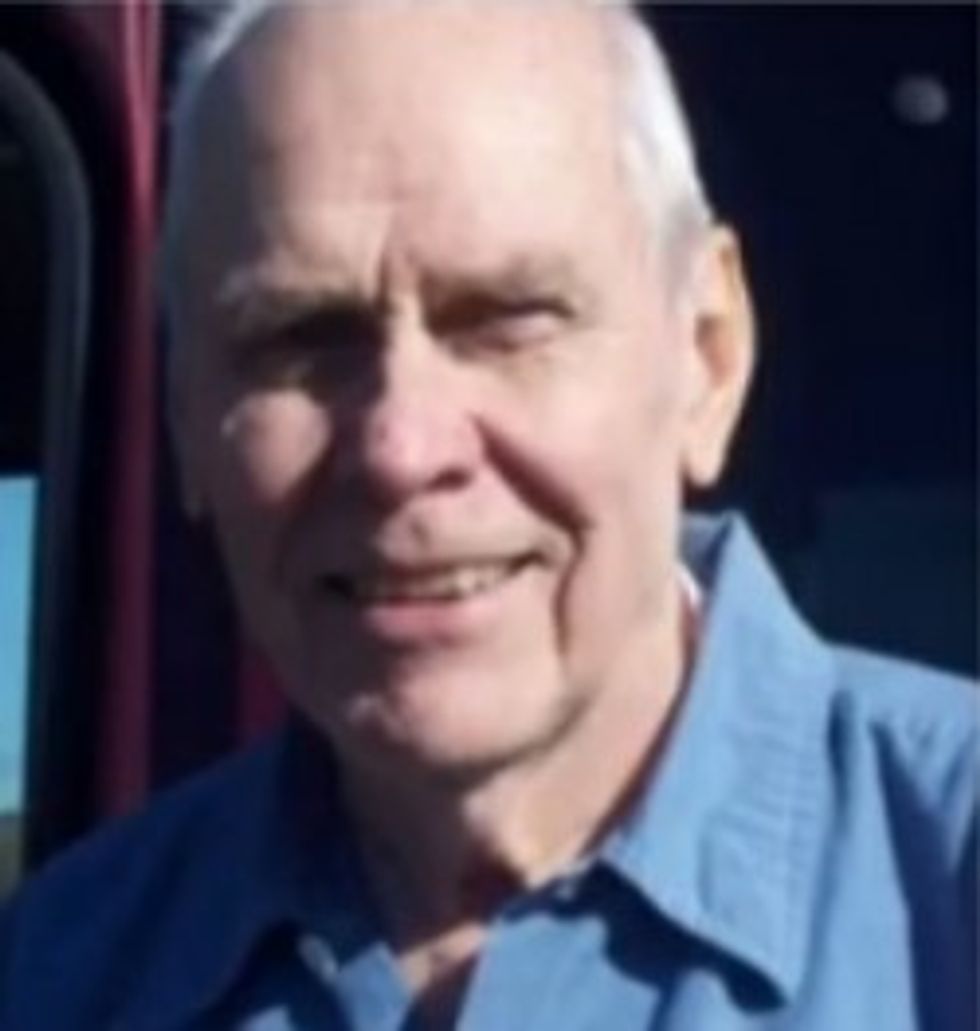 Roy M. Johnsen (Image source: WALA-TV)
"My first reaction was, 'Well, what kind of a scam is this? Let's listen to it.' And the further we went, the more convinced I was it was a legit call," he said.
Herrington told WALA he knew he was on to something when Johnsen finally told him, "Yeah, I am missing a sword, but it was stolen from me about 40 years ago."
At the time his sword was stolen, Johnsen was a lieutenant in the Navy. He had flown combat missions during the Korean War and ended up serving for 21 years.
"This is a symbol of honor and courage that he earned and he earned it a long time ago and he had it throughout his career and then someone stole it from him," Herrington told WALA.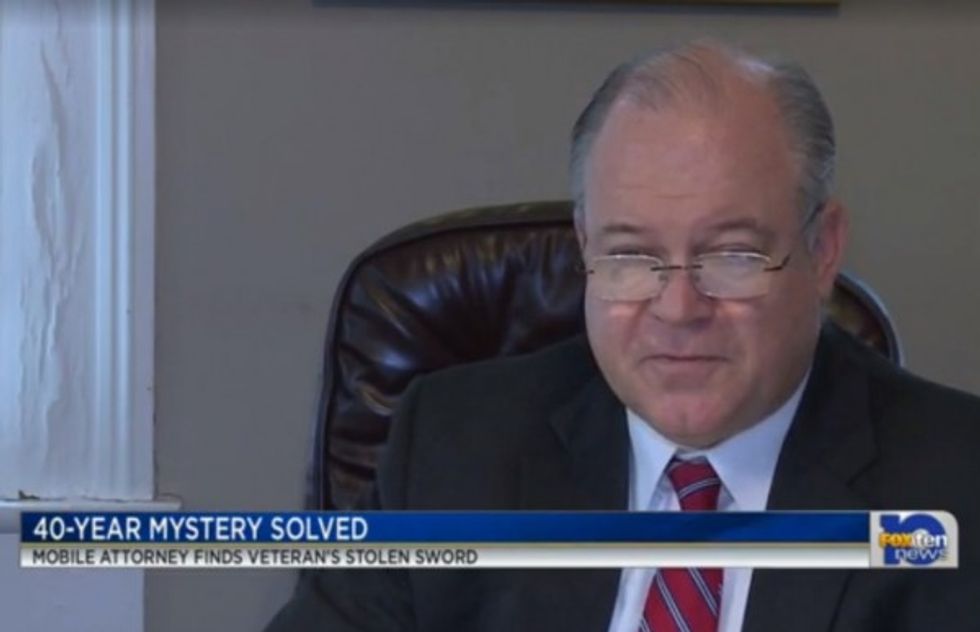 Chip Herrington (Image source: WALA-TV)
Since Johnsen flew a Douglas Skyraider, Herrington is hoping to fly Johnsen down to Mobile so he can see the one on display at the U.S.S. Alabama Battleship Memorial Park — and present Johnsen's sword to him in person.
"I was glad to get a cool sword, but I didn't know that for $40 I was going to get this kind of experience," Herrington told WALA. "Money well spent, if you ask me."