The Obama administration on Thursday released regulations that will implement several pieces of its new Cuba policy related to eased trade and travel rules, and said those rules will take effect on Friday.
But the new regulations from the Treasury Department don't mean that just anyone can go to Cuba for any reason at all. Instead, they will streamline the process people use to go for authorized purposes, which are codified in U.S. law.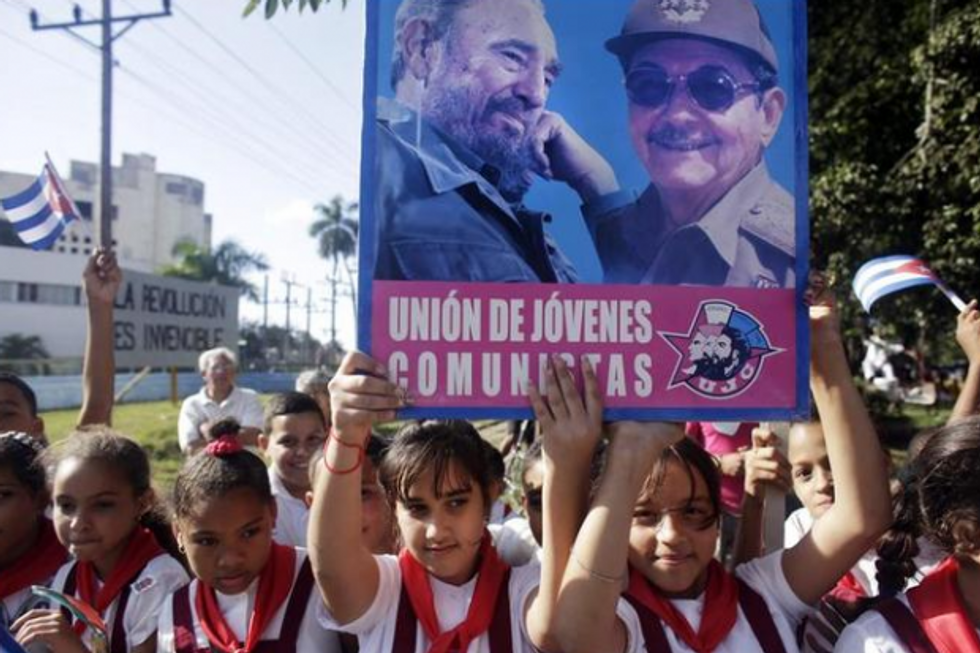 The Obama administration released new regulations on travel to Cuba, but it doesn't mean anyone can visit the island nation on vacation. (Sven Creutzmann/Mambo Photo/Getty Images)
Cuba travel rules were codified as part of the so-called Helms-Burton Act in 1996, which codified the travel restrictions on Cuba. Those restrictions put in place 12 authorized reasons to travel to Cuba.
They include family visits, official government travel, and travel by reporters, educators, people on certain humanitarian missions and others.
Presidents have authority to make it easier or harder to gain the travel licenses needed to visit Cuba for these authorized reasons. Specific licenses are needed in some cases, which involves having the U.S. government clear the travel itinerary of applicants to make sure they stay close to their stated mission.
But general licenses are also available, which allow people to travel to Cuba without being pre-cleared by the government.
What the Obama administration has done with its new regulation is to make travel related to education, journalism and business all subject to these easier general licenses. People traveling to Cuba for religious and humanitarian reasons will also be able to use these general licenses.
The new regulations broadly implement President Barack Obama's December announcement, and will also make it easier for Cuban government officials to travel to the United States. That change is part of the administration's plan to rebuild diplomatic relations between the two countries.
The rule change also makes a few key changes related to trade, including one that could be the focus of a legal challenge from supporters of the embargo.
For example, the regulations will allow authorized travelers to Cuba to bring back up to $400 worth of goods from Cuba, including up to $100 in alcohol or tobacco products.
The 1996 Cuba law says no Cuban-origin goods are allowed to enter the United States, which has already led to some grumbling that Obama has violated the law with this allowance.
It will also allow certain exports of building materials for projects aimed at benefiting civil society groups, and others.
The White House said Thursday that it's hopeful these changes will help the U.S. provide resources needed for Cubans to become less dependent on their government-driven economy.
"We firmly believe that allowing increased travel, commerce, and the flow of information to and from Cuba will allow the United States to better advance our interests and improve the lives of ordinary Cubans," White House press secretary Josh Earnest said.
Other changes covered by the regulations include an increase in remittances people can send to their families in Cuba, from $500 to $2,000 per quarter. The regs also allow people to use credit cards in Cuba during authorized travel, and will let banks open correspondent accounts on the island.
The rules change a longstanding regulation dealing with the export of approved farm commodities to Cuba, in order to allow exporters to ship those goods before receiving final payment from the Cuban government.
And, they authorize telecommunications services between third countries and Cuba, and expand the ability to trade telecommunications items.