House Speaker John Boehner's office decided on Friday that the best way to present the GOP argument against President Barack Obama's latest proposal on education was to surround that argument with a series of 12 distracting videos of pop star Taylor Swift pouting, preening and hopping around.
Or perhaps Boehner's office accidentally put in its message on education policy. The post's title, "12 Taylor Swift GIFs for you," gives little initial indication that it's trying to make any point at all other than seeing what taxpayer-funded clickbait looks like.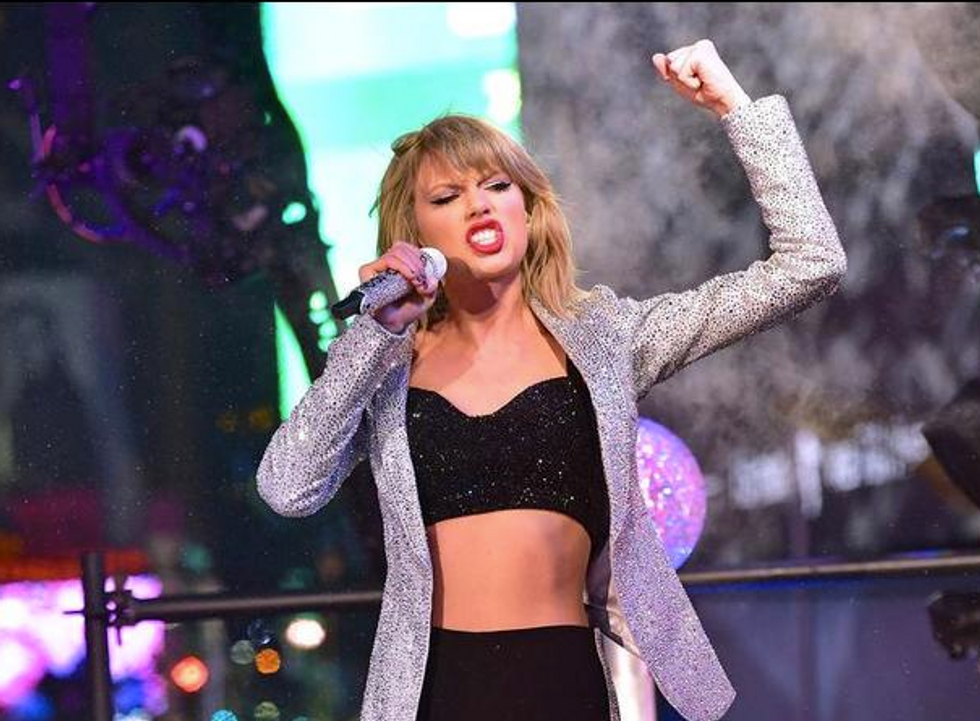 The office of House Speaker John Boehner (R-Ohio) said Friday that... um... it was something about education… (James Devaney/WireImage)
The post, written by Caleb Smith and Mike Ricci during what must have been a well-deserved break from fighting Obama's immigration policy tooth and nail, starts by admitting that Obama's plan to make community college free sounds "exciting at first." Right underneath is a picture of Swift, who seems really excited.
It then cuts to several other moving pictures of Swift to argue that free community college would not be free at all, and instead would cost $60 billion over ten years. "You can't just shake it off," it said, quoting Swift's popular song.
And so on.
Ironically, Boehner's post might have indirectly made the case for Obama's plan. If the GOP's argument can only be choked down with a heaping dose of Taylor Swift, it's possible that two years of community college — with a focus on reading comprehension — may be in order for everyone.
The post wasn't that well received on Boehner's own site.
"Good to know my tax dollars go to funding Taylor Swift gifs being posted on an official government website," one commenter wrote in reaction to the post.
"I didn't realize that Buzzfeed has subsidized Speaker.gov," another wrote.