Addressing a lingering question from the Ferguson protests last year, President Barack Obama issued an executive order Friday to create a Law Enforcement Equipment Working Group to determine what military equipment should be available to state and local police.
"The federal government must ensure that careful attention is paid to standardizing procedures governing its provision of controlled equipment and funds for controlled equipment to LEAs [law enforcement agencies]," the order states.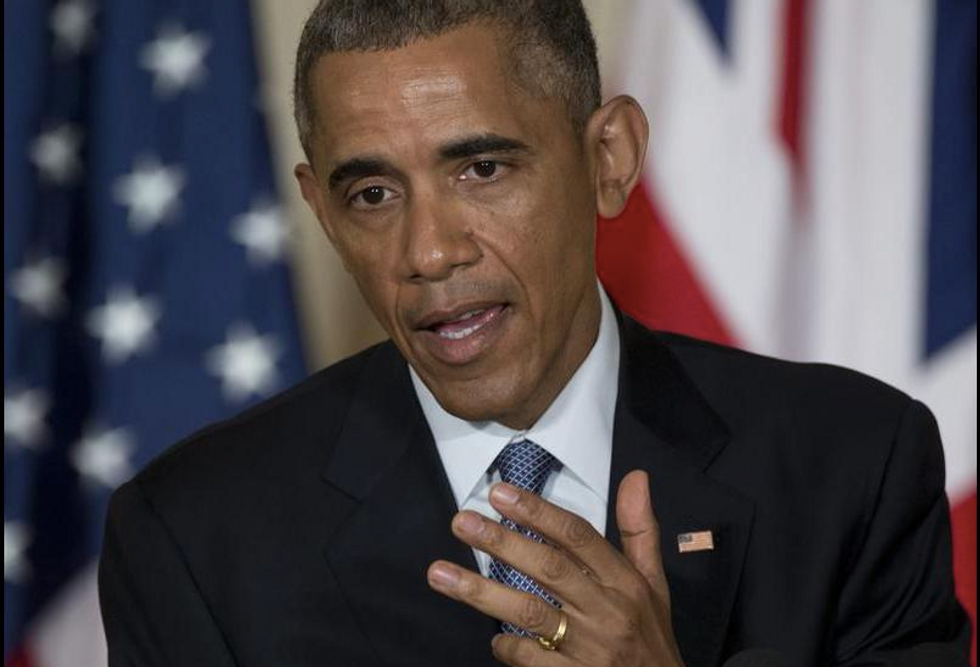 AP Photo/Carolyn Kaster
"Moreover, more must be done to ensure that LEAs have proper training regarding the appropriate use of controlled equipment, including training on the protection of civil rights and civil liberties, and are aware of their obligations under Federal nondiscrimination laws when accepting such equipment," it continues.
The Defense Department program, known as the 1033 program, is a surplus program that sells equipment to local law enforcement. It came under scrutiny after images of police military equipment on the streets during protests in Ferguson, Missouri, made headlines.
The 1033 program, named for section 1033 of the 1997 National Defense Authorization Act, stems from a concept first introduced in the 1990 defense spending bill when pistol-carrying police were forced to contend with machine-gun wielding drug criminals. Many cash-strapped local police and sheriff's offices couldn't afford equipment, so applied to the Defense Department for military rifles, armored vehicles, night vision goggles and body armor.
The executive order says that the working group will be chaired by the attorney general and the secretary of defense and will include other cabinet secretaries. The nominations of Ashton Carter and Loretta Lynch are pending as the next defense secretary and attorney general, respectively.
The working group will explore whether the equipment is properly used by police, whether police have proper training, adopt standards for what type of equipment police agencies can obtain from the military and ensuring "compliance with civil rights requirements," and "planning the creation of a database that includes information about controlled equipment purchased or acquired."