Last week, a car dealership stiffed him out of a modest tip.
Now, the entire country is giving him a little extra.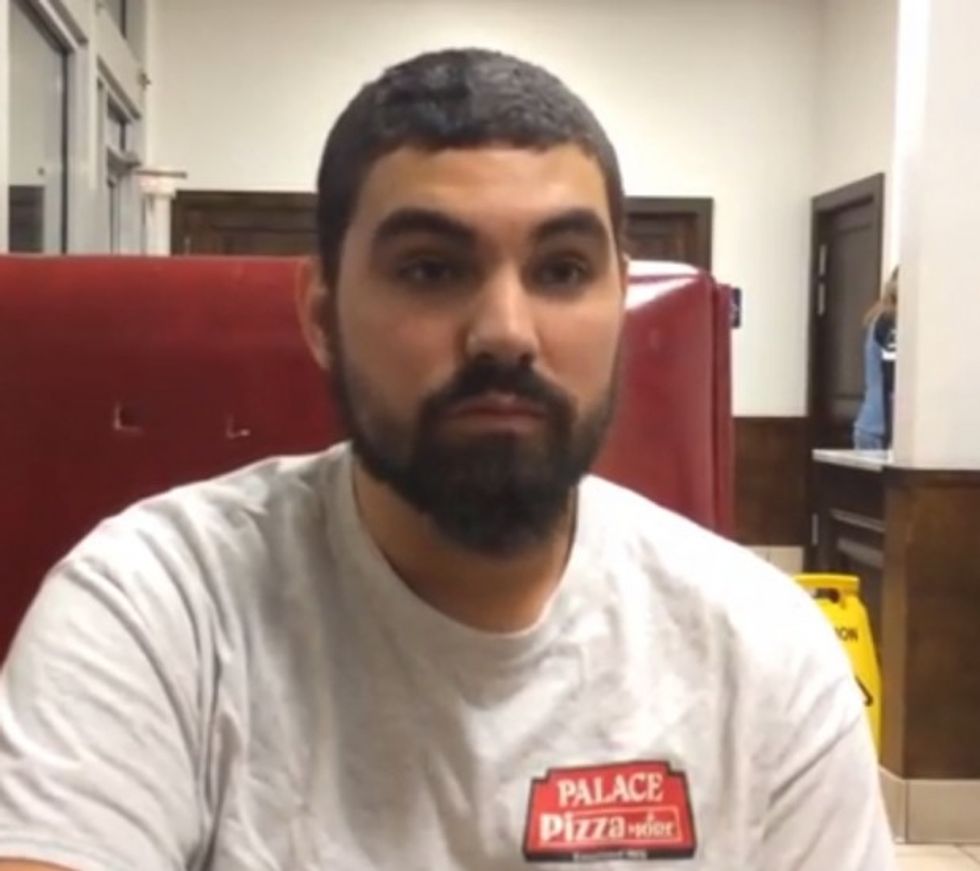 Jarrid Tansey. (Image via YouTube)
Pizza delivery man Jarrid Tansey got the nation's attention after a video was posted on YouTube showing him being forced to drive back to a car dealership in Massachusetts to return $7 — $7 that he assumed was a tip, since the dealership's employees had handed him two $20 bills and two $5 bills to pay a $42-and-change charge.
The foul-mouthed employees of F&R Auto Sales in Westport, Massachusetts, demanded all the money back and verbally abused Tansey, who remained calm during the incident.
On Friday, WFHN-FM caught up with Tansey to ask him about the whole situation — and tell him how much money had been raised for him after the video went viral.
Tansey said he works two jobs and hasn't had much time to follow his newfound fame online.
When he was told that more than $20,000 had been raised for him on a GoFundMe page, Tansey raised his eyebrows and grinned.
Will he accept the money?
"I'm not gonna tell people not to stand up for what they believe in, you know?" Tansey said. "They wanna give me money, they can give me money."
Watch Tansey's stunned reaction in the video below:
The amount of money raised for Tansey has only climbed higher since his Friday interview.
On Saturday morning, the GoFundMe page had accumulated nearly $27,000.
Many people were donating $7 a piece — the amount Tansey got stiffed in the first place.
—
Follow Zach Noble (@thezachnoble) on Twitter