The San Francisco Recreation and Parks Department is looking for its stolen drone but some residents are looking for answers as to why the department owns a drone – nine of them, to be exact.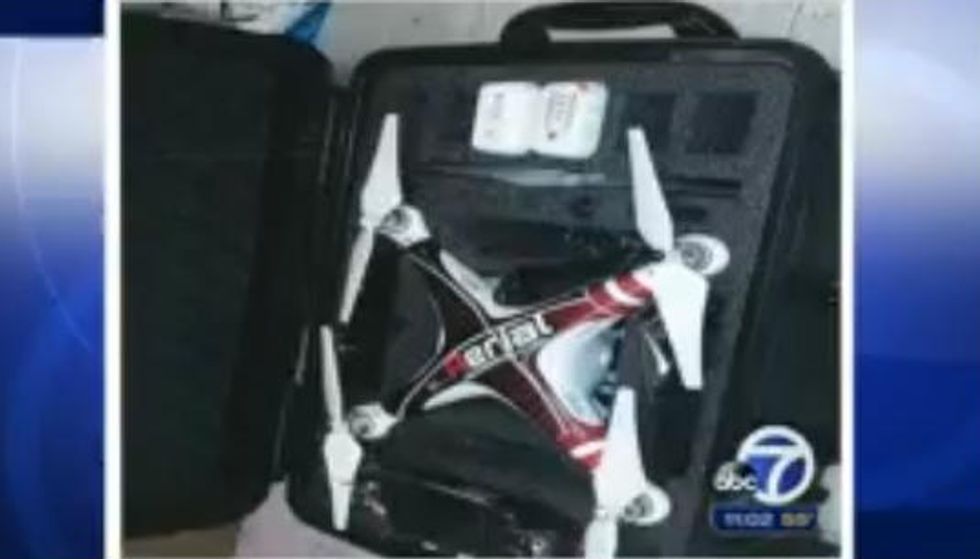 San Francisco Recreation and Park Department comes under fire after residents discover its use of drones. (Image source: KGO-TV)
A police report lists a quadcopter and a GoPro camera, valued at about $3,000, among the stolen items. Someone apparently smashed the window of an employee's personal vehicle parked in front of the department's offices and snatched the equipment from the back seat, KGO-TV reported.
Recreation and Parks Department spokeswoman Sarah Ballard said the drones help them money: "We were testing the use of the aerial cameras for some maintenance purposes, including assessing tree tops, [and] conditions of roofs," Ballard said.
But San Francisco residents see it another way.
"I am not surprised. The city and the government loves to waste money and they like their new toys," Harry Stagnaro told KGO-TV. But apparently, Stagnaro isn't the only one who dislikes the idea.
Ballard acknowledged: "There was one test flight and then the conversation got much larger than Recreation and Parks. There's an ACLU paper, there's a call at our local Board of Supervisors for some regulations."
And suddenly, the issue of privacy surrounding the use of the drones became front and center, leading the department to bring the project to a standstill.
One resident, Lenore Crawford, doesn't approve of their use either: "The neighborhoods should not have drones flying around them. Plus, you know, they can use them for other things. I just don't agree with it."
While the contentious debate rages on, the city is continuing its search for the missing $3,000 drone and it's unclear exactly what the future of the city's drone project may look like.
The ACLU of Northern California did not immediately respond to TheBlaze when asked for a comment and for details on the ACLU paper Ballard referenced.
(H/T: KGO-TV)
–
Follow Jon Street (@JonStreet) on Twitter