As they say, the show must go on.
While ITV News reporter Ria Chatterjee gave an on-air report about train cancellations in London...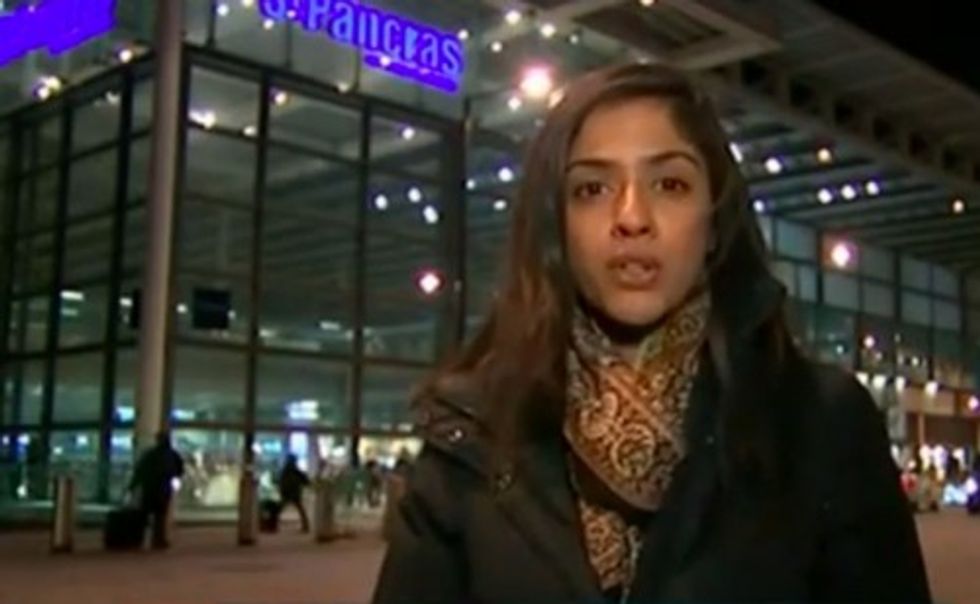 Image source: YouTube
...cameras captured in the bottom left of the frame what appeared to be a motorcycle sliding on its side — with sparks flying...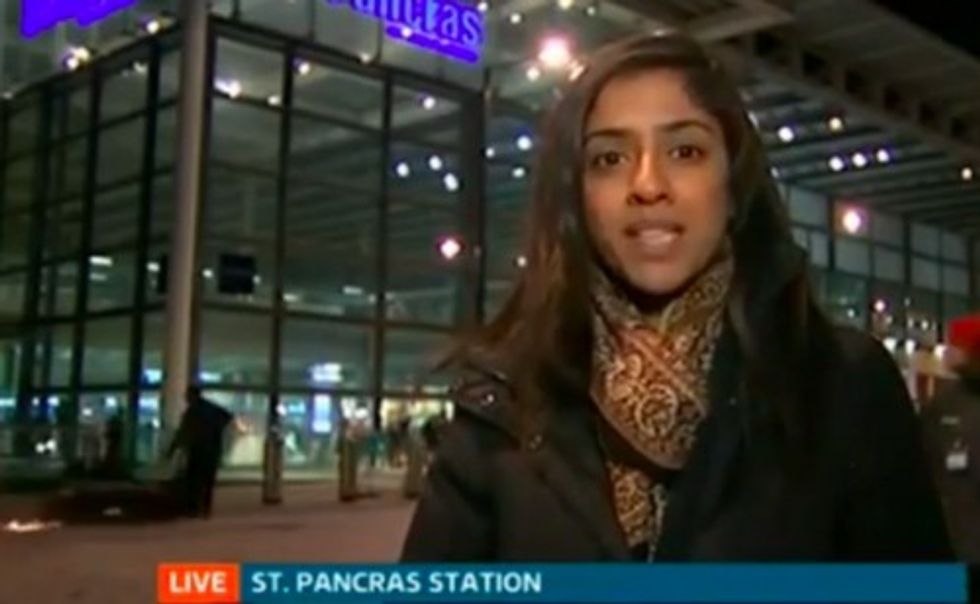 Image source: YouTube
...and crashing into a pedestrian.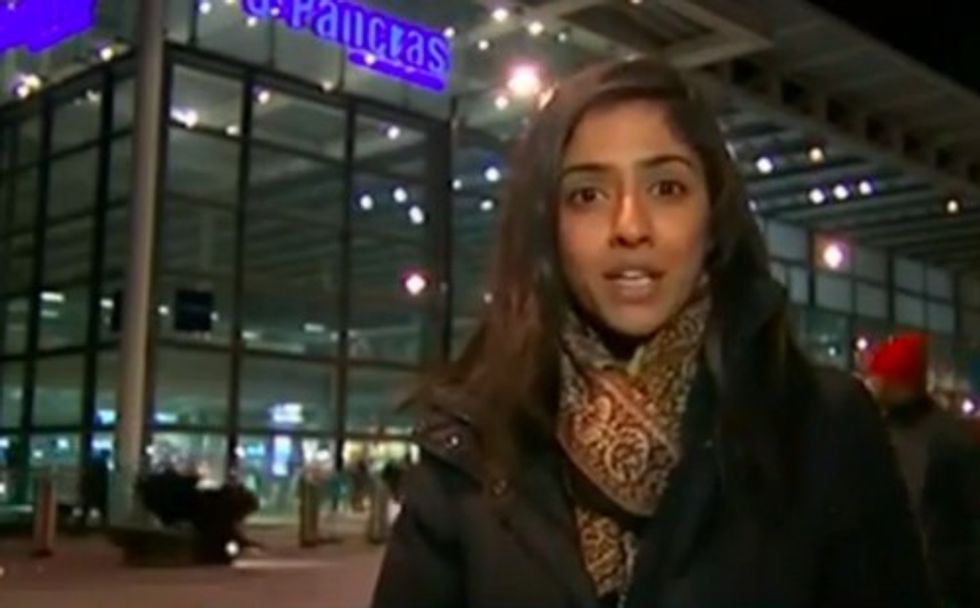 Image source: YouTube
The pedestrian quickly got up after having been knocked over, but the driver — not so much. Shouts were heard and a crowd soon gathered at the scene.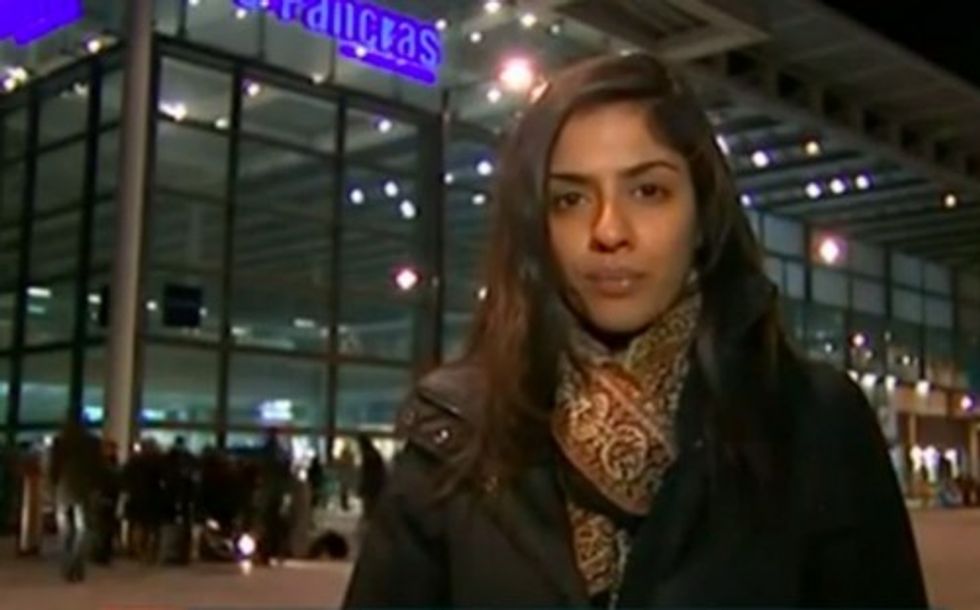 Image source: YouTube
But the best part is Chatterjee's unflustered delivery through the crash and its aftermath. It's possible that she couldn't hear everything (or anything) going on behind her if she was using earpiece; maybe she was just fiercely focused. Either way the contrast is worth a few repeat plays.
(H/T: Deadspin)