MYRTLE BEACH, S.C. (TheBlaze/AP) — Republican Sen. Ted Cruz is urging South Carolina conservatives to help nominate a Republican president from their own ranks in 2016 or risk losing a third consecutive national election.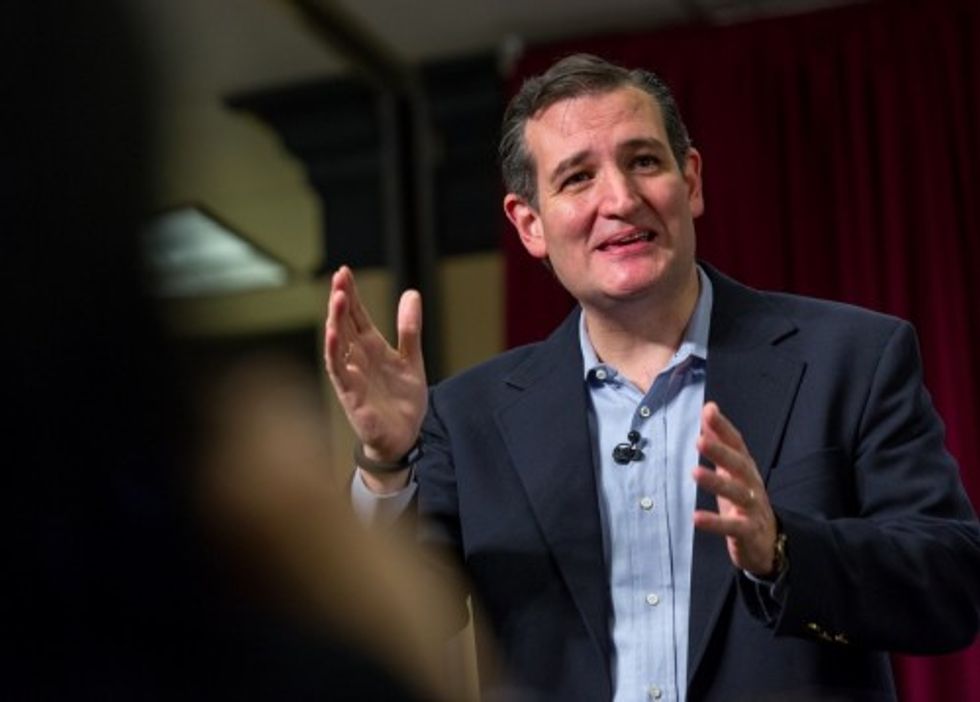 Senator Ted Cruz (R-TX) speaks to the South Carolina Tea Party Coalition convention on January 18, 2015 in Myrtle Beach, South Carolina. (Image source: Richard Ellis/Getty Images)
The Texan spoke Sunday in Myrtle Beach at the Tea Party Coalition Convention. His remarks reflect the view that recent GOP nominees haven't been conservative enough.
"If we nominate another candidate in the mold of a Bob Dole or a John McCain or a Mitt Romney, all of whom are good, honorable, decent men," Cruz said, according to the according to the Houston Chronicle, "the same people who stayed home in '08 and '12 will stay home in 2016 and the Democrats will win again."
In his speech, Cruz celebrated Republicans' midterm election sweep and mocked establishment Republicans who chided him in 2013 for his role in a partial government shutdown.
He said the midterms prove the country is ready for a Republican president from the conservative movement.
Cruz met privately with a few dozen grassroots organizers and prominent donors. South Carolina hosts the first Southern presidential primary in the weeks after the Iowa caucuses and the New Hampshire primary.