Glenn Beck spoke about Martin Luther King Jr. on his television program Monday, calling the man an "exceptional American hero" who is "our modern-day Abraham Lincoln, our modern-day Moses delivering people from slavery."
"Last week I saw 'Selma.' I said that it was critical that every American go see it," Beck remarked. "The media seemed surprised by that statement. I don't know why. Is it because I favor smaller government? Is it because I believe in personal responsibility? Why?"
Beck said that when Martin Luther King spoke, he "articulated something that touched the heart of all of us, anybody with an open heart, something we all wanted."
"'I am a man.' What is that?" Beck continued. "We're all the same. We want to be seen. We want to be heard. We want a fair shake. He didn't say, 'I want stuff! I want equal stuff in my house that that guy has!' That's not what the message was. It was, 'Give me a chance. Let me prove myself.'"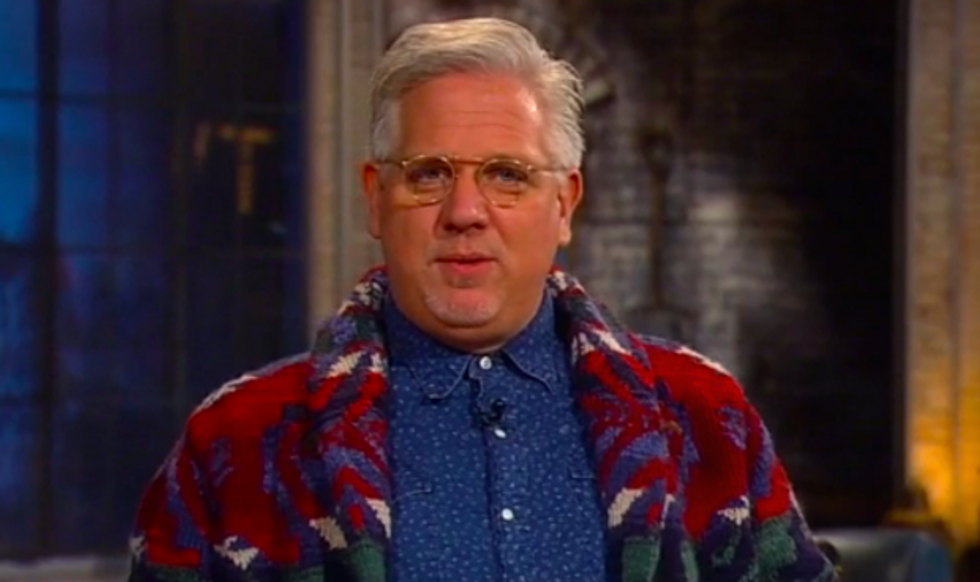 Glenn Beck speaks on his television program Jan. 19, 2015. (Photo: TheBlaze TV)
Beck said Americans are beginning to see the "cartoon version" of people, seeing them not as fellow humans, but as stereotypes.
"I'm sorry, I don't believe what the president said over the holidays that race relations are getting better," Beck said. "They're not. I know people who have never said anything, ever, about race relations, who have never had a problem, who are now starting to say, 'What the hell's going on in Ferguson? They're just trying to steal stuff!' They're becoming cartoon people. That's got to stop! We've made progress, [but] it's disintegrating in front of our eyes."
Beck said that progress will continue to disintegrate unless people stand up and say, "I'm not going to have that earth crumble beneath my feet."
"People have been enslaving people, whipping people, treating people like garbage forever," Beck said. "It's not a black thing or a white thing or a yellow thing or a brown thing or a red thing, it's a human thing. Humans stink on ice. God is great."
Beck asked where the Martin Luther King or Winston Churchill of today is.
"Anybody else besides me say that? Because I don't see them. I've looked," Beck said. "I've spent ten years looking. I can't tell you how many people I've had on my show, 'Maybe it's you ... Can I help you? How can I hold your arms up ... Please, maybe it's you!'"
[mlbvideo content_id=37148837]
Beck brought in the woman who he described as his adopted mother, Falma Rufus. Years ago, Beck said, Rufus hated him and thought he was a racist. God told her to pray for him, and she resisted. But when she went to Restoring Love, Rufus said she saw Beck with completely new eyes, and years later, the two see one another as family.
Rufus grew up in the south during segregation, and shared her experience with racism on Beck's program.
[mlbvideo content_id=37148809]
The full episode of The Glenn Beck Program, along with many other live-streaming shows and thousands of hours of on-demand content, is available on just about any digital device. Click here to watch every Glenn Beck episode from the past 30 days for just $1!