Dana contributor Lawrence Jones was one of a handful of members of the media who was able to get inside a controversial pro-Muslim event in Texas over the weekend, and he said the "Stand With the Prophet" conference was markedly different than others he has been to.
While most conventions allow members of the media to attend, this one only admitted the media for a little over 20 minutes, before hustling them out. He also suspected the first 20 minutes were "staged" to be overtly pro-American.
"I've been to conferences like this. They normally start off with a prayer and they do some singing," Jones told Dana Loesch on her television program Monday. "They changed it up. They prayed, and then it was pro-America. They had their flags waving in the event, and they staged this for the media to present this perspective."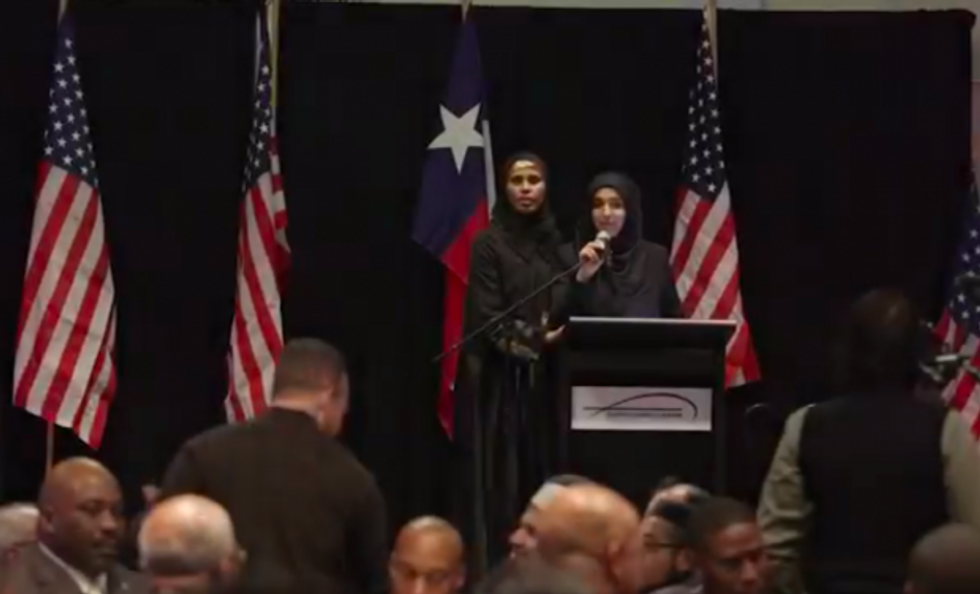 Speakers at the 'Stand With the Prophet' Convention in Texas ask members of the audience to wave their American flags. (Image credit: Screen Shot/Lawrence Jones)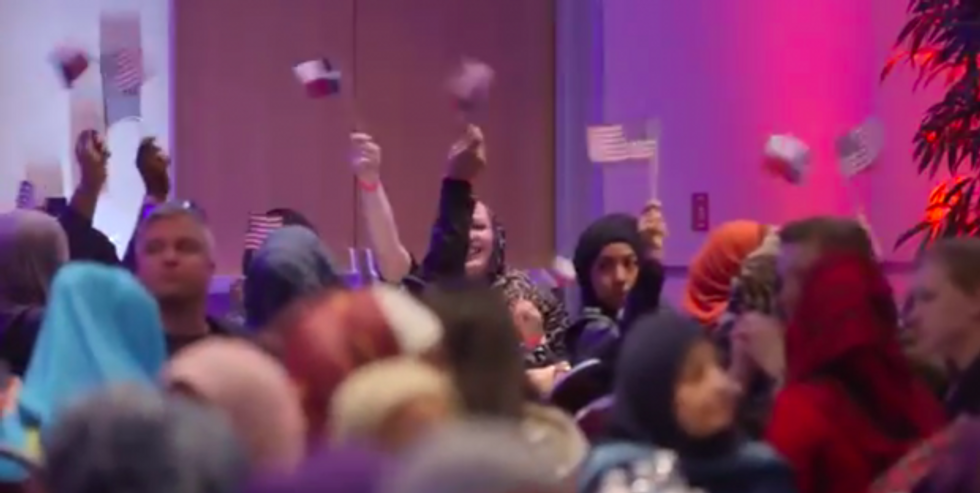 Women attending the 'Stand With the Prophet' convention in Texas wave their personal American and Texas flags. (Image credit: Screen shot/Lawrence Jones)
Jones suspected the first 20 minutes were "staged" because the guest list featured names that are, historically, not pro-American. One of the featured speakers was Imam Siraj Wahhaj, an unindicted co-conspirator in the 1993 World Trade Center bombing.
"The event planner, they made it very clear: when they finish doing the prayer and the Pledge of Allegiance and all that, I'm escorting you out. And it happened," Jones said. "They walked us out. Before a speaker took the stage, they walked us out."
Jones added that some tried to gain admittance to the convention as private individuals, not news outlets. But once the conference had vetted them, they refused the individuals entry and refunded their money.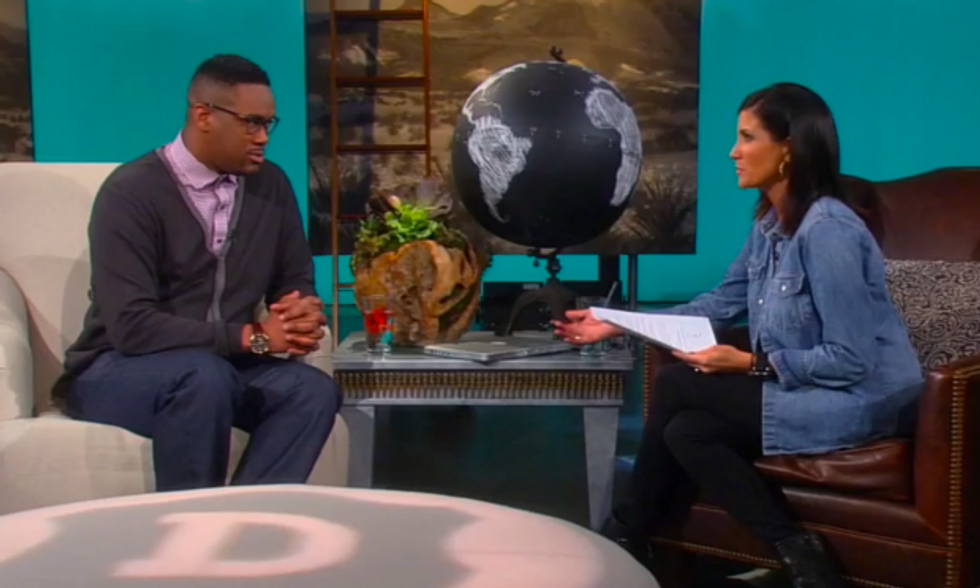 Lawrence Jones speaks with Dana Loesch on TheBlaze TV's 'Dana' Jan. 20, 2015. (Photo: TheBlaze TV)
When Jones asked one of the event coordinators why the media had to leave after the first 20 minutes, she told him: "Because of the sensitivity of this topic, we're concerned that what will happen inside will be spun outside, and will cause this situation to get worse."
Jones offered to post the full, unedited video from the conference to ensure nothing was taken out of context, but he was still not allowed to stay. You can see the unedited video from what he was allowed to see, below:
"And then when we left, what happened?" Jones asked. "We don't know."
"I don't understand why they wouldn't want that to get out, [if the conference truly was pro-American]," Loesch said, before adding: "They can be pro-America all they want, but their featured speaker is an unindicted co-conspirator."
[mlbvideo content_id=37151613]
The full episode of The Glenn Beck Program, along with many other live-streaming shows and thousands of hours of on-demand content, is available on just about any digital device. Click here to watch every Glenn Beck episode from the past 30 days for just $1!