For the first time since February 2001, the president of the United States of America did not mention "Al Qaeda" during the State of the Union, according to Fox News reporter Bret Baier.
President Barack Obama vowed to continue hunting down terrorists and dismantling their networks during his big speech Tuesday night, but he did not mention Al Qaeda by name or delve into the threat of radical Islam across the globe.
A search of Obama's prepared remarks turned up zero references to "Al Qaeda."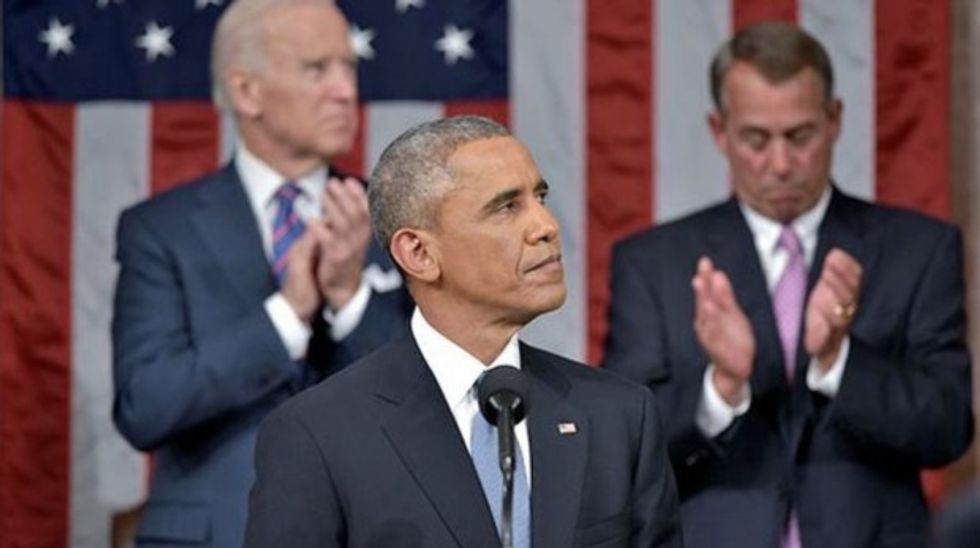 President Barack Obama delivers the State of the Union, Jan. 20, 2015. (AP)
While the Islamic State has become a brutal force in the Middle East, Yemen's Al Qaeda branch claimed last week that it carried out the deadly assault on French satirical newspaper Charlie Hebdo to avenge cartoons depicting the Prophet Muhammad. The terror group also called for unity among jihadi ranks and vowed more attacks on the West.
With an eye on a swirl of foreign policy challenges, Obama defended his decision to return to military action in Iraq and also authorize airstrikes in Syria.
He said Congress could "show the world that we are united in this mission" by passing a new resolution formally authorizing the use of force against the Islamic State group.
The Associated Press contributed to this report.