Glenn Beck is concerned that the world is re-living the 1930's, and that old hatreds are on the rise in Europe and across the globe. His concerns are shared by Christian Picciolini, a former skinhead leader who has now dedicated his life to combating hate through peaceful means.
"I was 14-years-old when I became a skinhead," Picciolini told Beck on Tuesday. "I didn't come from a broken home. My parents weren't drug addicts. They weren't alcoholics. There really was no reason for me to join a gang."
Picciolini described how he was a lonely kid who, as a first-generation Italian-American, didn't feel like he fit in anywhere.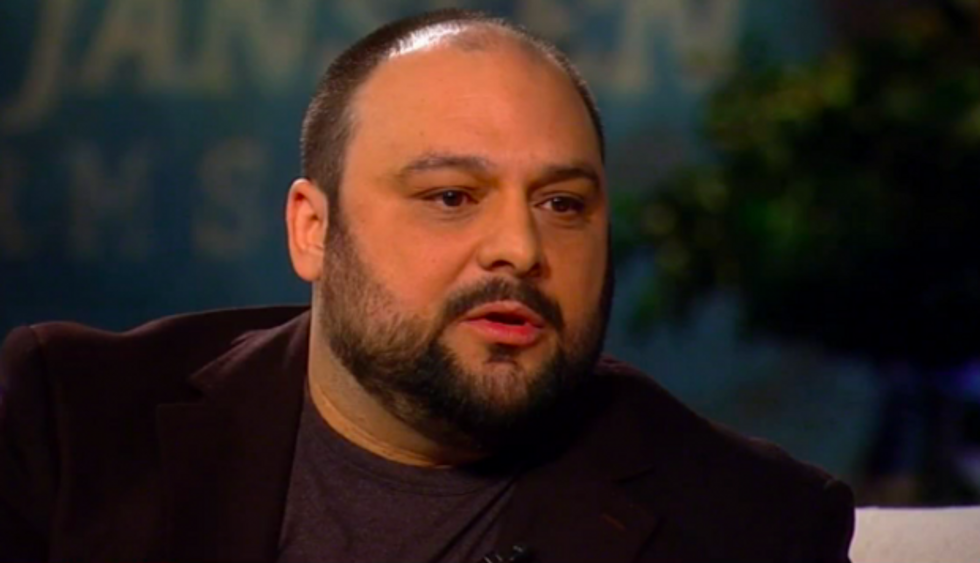 Christian Picciolini appears on The Glenn Beck Program Jan. 20, 2015. (Photo: TheBlaze TV)
"I kinda was in this limbo, not unlike any other teenage kid. I was looking for an identity," he said. "When I first met Clark Martell, the individual who got me involved in the racist skinhead movement ... I was smoking a joint with a stoner kid that I met from down the block. And like a scene out of a movie, a '69 Firebird comes roaring down the alley kicking up dust and gravel. The car stops six inches from us and this guy gets out, and like a lead actor on a stage he walks across the headlights and looks at me, and he gets close."
Picciolini said he could remember Martell's eyes boring into him, and how Martell snatched the joint from his mouth and told him: "'Don't you know that's what the capitalists and the communists want you to do, to keep you docile?"
"I was 14-years-old -- I didn't know what a capitalist was, I didn't know what a communist was, I didn't even know what docile meant," Picciolini recalled. "But from that moment on I was really entranced by this guy because for the first time in my life, somebody gave me a real reason not to do what I was doing."
Picciolini started to ride his bike around the white supremacist rallies, and it wasn't long before he was invited to join. He slowly made his way up the ranks until, on the 49th anniversary of Kristallnacht, he found himself in the leadership role of the Chicago area skinheads movement.
"These Chicago skinheads went out and tore up Chicago, broke into Jewish shops and painted swastikas on synagogue walls. Many of them went to prison," he said.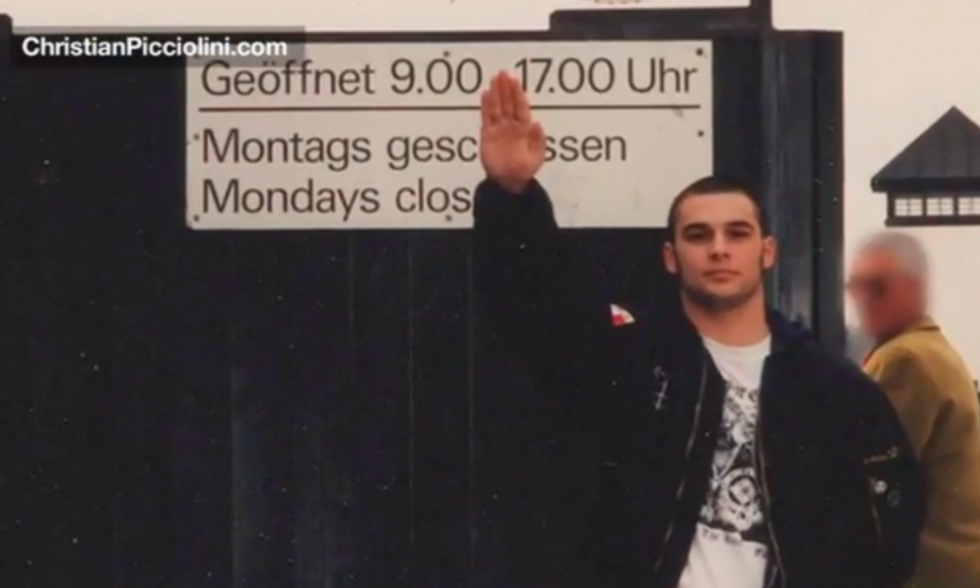 Image credit: ChristianPicciolini.com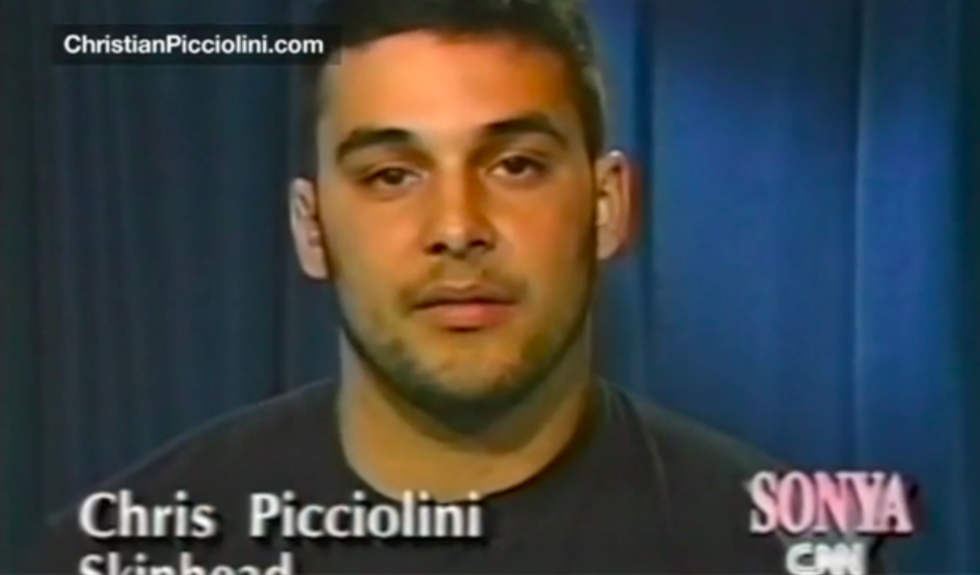 Image credit: ChristianPicciolini.com
Not long after, Picciolini received an additional promotion when Martell and six of the movement's senior members broke into the home of 21-year-old Amy Strickland, a former member, and severely beat her. Before they left, they drew a swastika on the wall with her blood. Martell was sentenced to 11 years in prison, and Picciolini became the head of the first neo-Nazi white power skinhead group in the United States.
Picciolini said that it wasn't until he had his first child at age 19, and his second at age 21, that he began to realize how evil his organization was.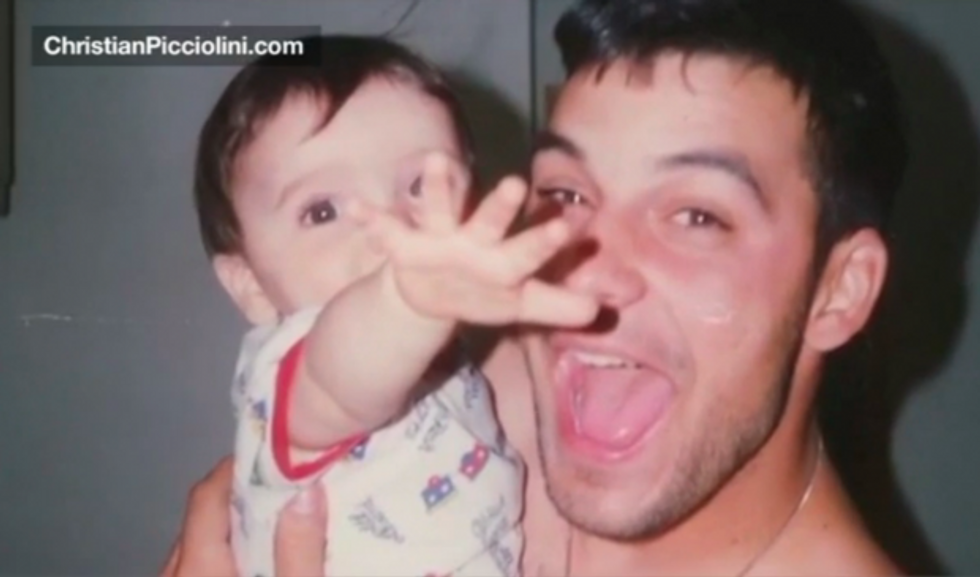 Image credit: ChristianPicciolini.com
"I had a hard time reconciling the hate that I had for the rest of the world with the love that I had for my family," he said. "I also opened a record store at the same time to sell this white power music that got me involved in the movement. ... I started to meet Jewish people, and I started to meet gay people, and I started to meet Hispanics, and trying to be a good business person like my parents were, I opened myself up to them. And unwittingly, I became friendly with them."
Picciolini said he is a different man today because of the compassion these people showed him, when he was "the person on the earth who least deserved it at the time." He said it is critical that people are compassionate to their children, friends and family, because only compassion can prevent people from getting involved with gangs or other movements of hatred.
"Compassion is the answer to everything," he concluded. "If it weren't for the people that I never would've shown compassion to at that time, [if they] didn't keep fighting to break through my shell, I never would've changed."
[mlbvideo content_id=37152771]
[mlbvideo content_id=37152793]
The full episode of The Glenn Beck Program, along with many other live-streaming shows and thousands of hours of on-demand content, is available on just about any digital device. Click here to watch every Glenn Beck episode from the past 30 days for just $1!