The U.S. State Department warned U.S. citizens Tuesday against all travel to Libya and recommended anyone inside the chaotic country to "depart immediately."
"The security situation in Libya remains unpredictable and unstable," the State Department said in a travel alert. "The Libyan government has not been able to adequately build its military and police forces and improve security following the 2011 revolution."
JUST IN: @StateDept warns U.S. citizens against all travel to Libya: http://t.co/LXLm0HUCnD pic.twitter.com/dBrxB9LYsm

— TheBlazeNOW (@TheBlazeNOW) January 20, 2015
"Extremist groups in Libya have made several specific threats against U.S. government officials, citizens, and interests in Libya," it added. "Because of the presumption that foreigners, especially U.S. citizens, in Libya may be associated with the U.S. government or U.S. Non-governmental organizations (NGOs), travelers should be aware that they may be targeted for kidnapping, violent attacks, or death. U.S. citizens currently in Libya should exercise extreme caution and depart immediately."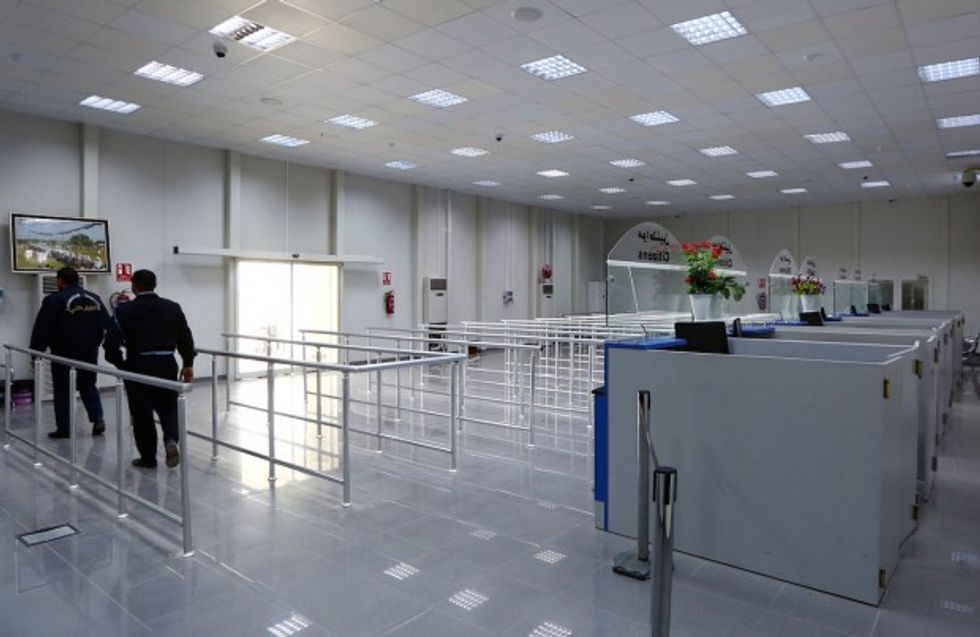 Members of the Libyan airport security walk through a lane on January 19, 2015 at the arrivals hall at Misrata airport, which has been closed since January 18 for a three day period for maintenance, after it was targeted recently by forces loyal to anti-Islamist general Khalifa Haftar, in Libyas third largest city 120 kms (75 miles) east of Tripoli. (MAHMUD TURKIA/AFP/Getty Images)
The agency added that airports, seaports and roads can "close with little or no warning."
In 2012, the U.S. Embassy in Benghazi was attacked by Islamic militants, leaving several dead including Ambassador Christopher Stevens.
—
Follow Oliver Darcy (@oliverdarcy) on Twitter