Story by the Associated Press; curated by Oliver Darcy.
—
BAGHDAD (AP) — Iraq's Prime Minister Haider al-Abadi says the international community is not doing enough to help his country win the war against the Islamic State group.
In an interview with The Associated Press on Wednesday before departing for the World Economic Forum in Davos, al-Abadi said the international coalition providing support to Iraq has stalled on key issues.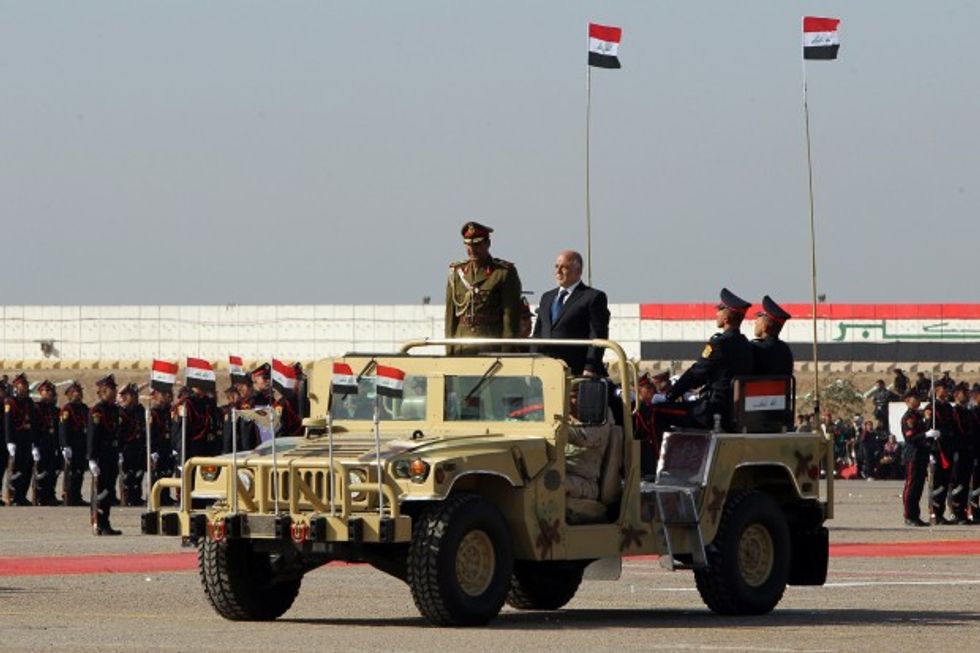 Iraqi Prime Minister Haider al-Abadi attends the 94th Army Day parade at the Tomb of the Unknown Soldier in central Baghdad on January 6, 2015. (ALI AL-SAADI/AFP/Getty Images)
"We are in this almost on our own," he said. "There is a lot being said and spoken, but very little on the ground."
[sharequote align="center"]"We are in this almost on our own."[/sharequote]
He says his country is grateful for the U.S.-led air campaign and that airstrikes have been effective.
"We want to see an acceleration of the training, acceleration of the delivery of arms," he added, saying Iraq doesn't want anyone to fight for it, "but we need support and logistics."
—