Diane Andryshak said she and her husband hadn't been at odds.
"We were not fighting, we were not arguing," she told WABC-TV.
Which is likely why the Middletown, New York, woman was extra shocked when she returned to her house Monday expecting to see this: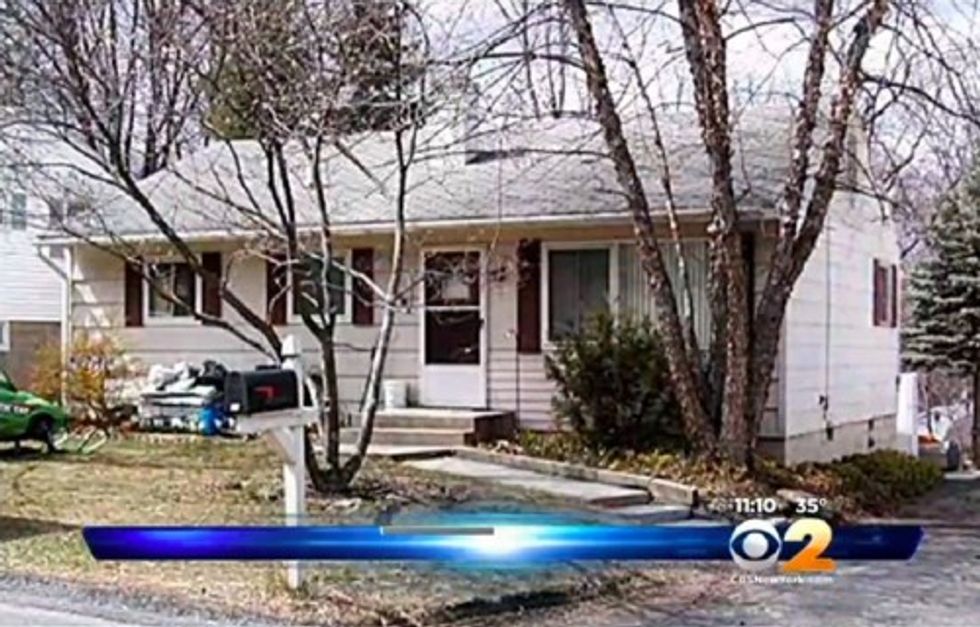 Image source: WCBS-TV
…but instead she found her home demolished, with all of her belongings inside — courtesy of her husband of nine years, police said.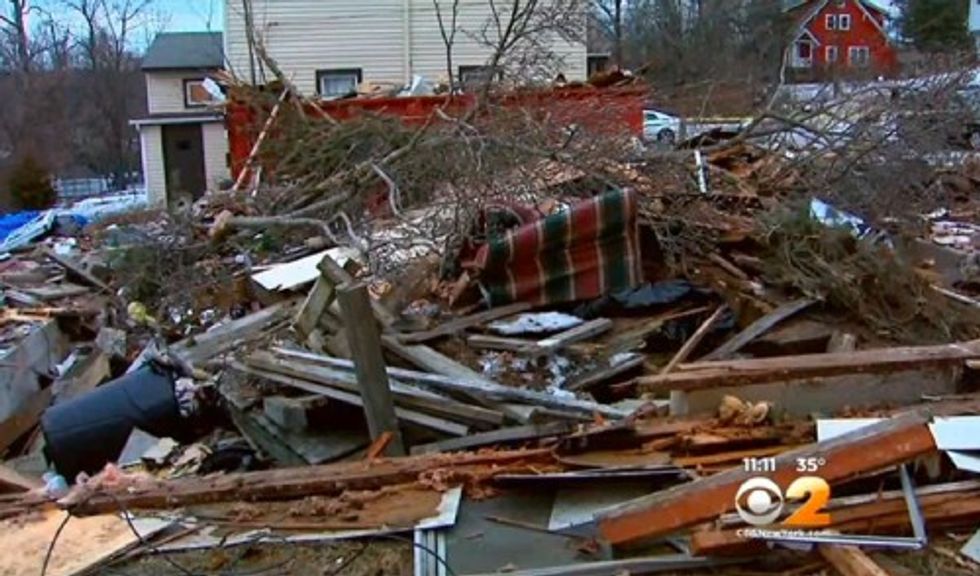 Image source: WCBS-TV
"I don't know what happened. I don't know anything," she told WABC. "I know that when I got here he was already down at the police station."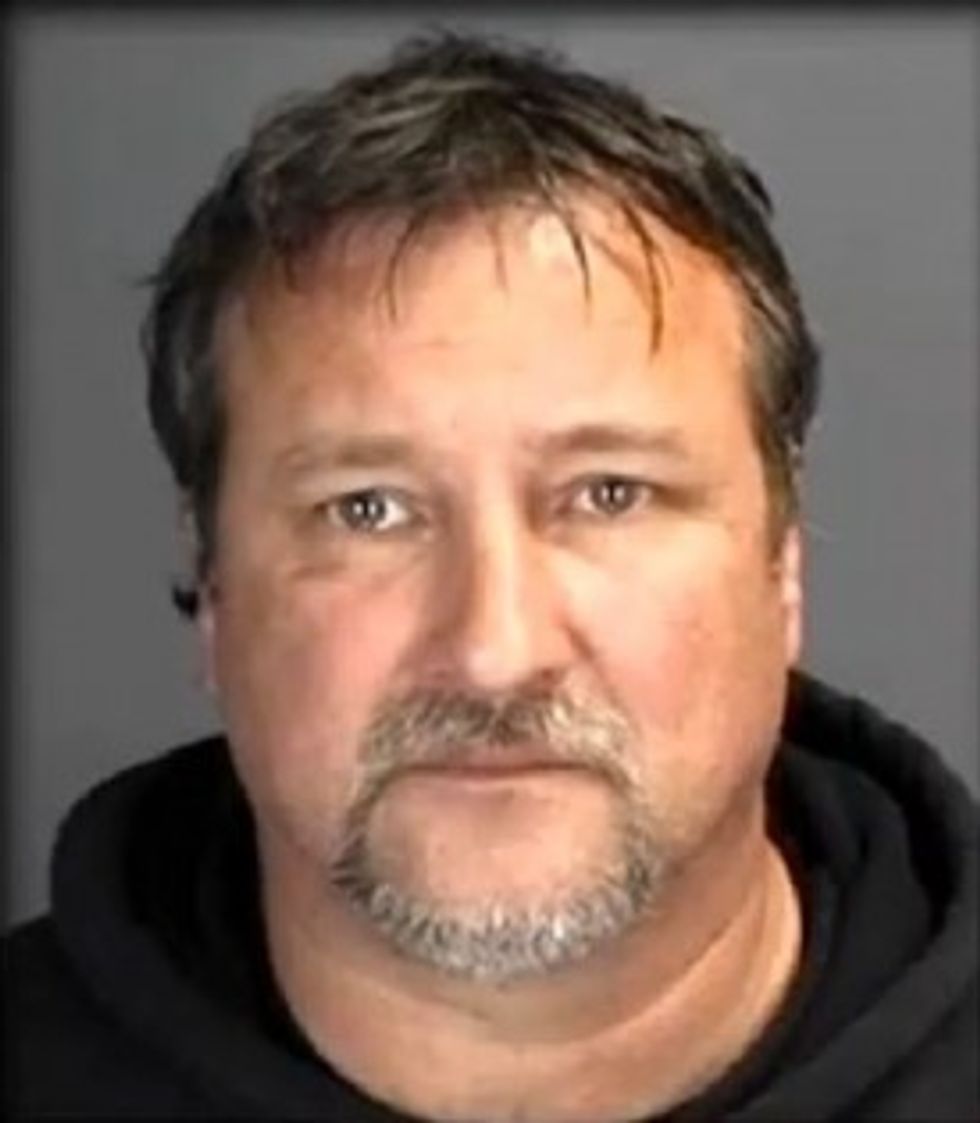 James Rhein (Image source: WCBS-TV)
Police say James Rhein, 48, rented an excavator and tore down the 900-square-foot ranch house Monday morning. According to WCBS-TV, he's been charged with felony criminal mischief, but more charges are likely. He was released on $300 bail.
The couple were apparently in the midst of a renovation, WABC reported.
"I asked him just kidding around if he was going to knock down the house with a bulldozer, and he said, 'Yeah.' I thought he was kidding," neighbor Steve Belfiglio told WABC. "So I went to work and when I came back this is what we found."
Belfiglio said that everything from the washer, dryer, furnace and hot water heater — all the way down to Andryshak's clothing and medication — were left inside the house during the demolition.
Records list Andryshak as the owner of the property; police said she never gave Rhein permission to demolish the house.
"I'm in shock, still I'm in shock," she told WABC.
Rhein allegedly told investigators that the house was in such disrepair that he simply decided to get rid of it, WABC reported. But, police told WCBS, he didn't file any demolition permits or notify utilities about his plans; emergency crews had to shut off the electric and gas.
"He could have blew the block up, I suppose," Belfiglio said. Another neighbor Marina Cassidy told the station, "It's crazy...Luckily, none of us were hurt."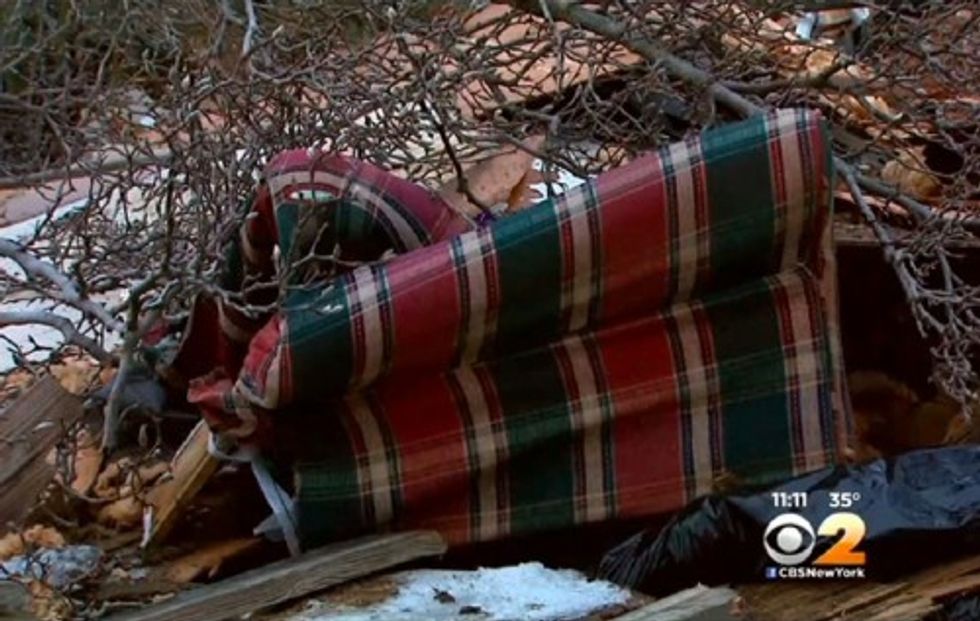 Image source: WCBS-TV
A reporter spotted Rhein in his truck with a dog in tow and asked him about the incident.
"We're married. It's a community asset," Rhein told WCBS regarding the house.
"Well, apparently, she told police you weren't supposed to tear down the house," the WCBS reporter pushed back.
"Well, apparently, they're wrong," Rhein replied.
With nowhere to live and her possessions destroyed, Andryshak is staying with a friend. "I don't have any answers for you," she told WABC. "I don't have any answers for you whatsoever."
—
Follow Dave Urbanski (@DaveVUrbanski) on Twitter