© 2023 Blaze Media LLC. All rights reserved.
"I'm guessing she's getting paid."
When reports initially surfaced about Australian PGA golfer Robert Allenby being beaten, robbed and kidnapped in Hawaii last Friday, a primary contention was that he was found in a park more than 6 miles from a Honolulu wine bar where he'd spent the evening.
While additional accounts have come to light, they seem to raise more questions about the incident than answer them.
In a Golf Channel interview two days after the attack, Allenby said he got separated from his friends after signing the check, was attacked and knocked out after exiting the bar, then was thrown from a car 6 miles away.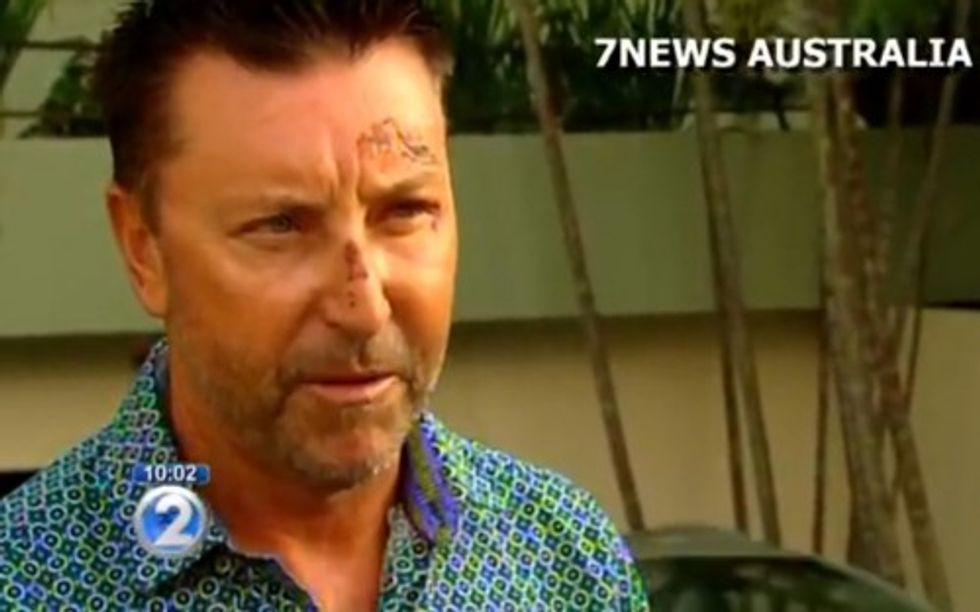 Image source: 7News
According to 9News in Australia, Allenby said two homeless men kicked him to see if he was alive and stole whatever he had left, then a retired Navy veteran and a homeless woman helped him.
But the homeless woman — Charade Keane — told 9News she found Allenby just a block from the wine bar. Keane also said Allenby was trying to pay $500 to two men so he could get his belongings back.
When the two men became hostile, Keane said she and an apparent former soldier got Allenby to a taxi.
"I didn't want them fighting and he trusted me and we walked across the street," she told 9News.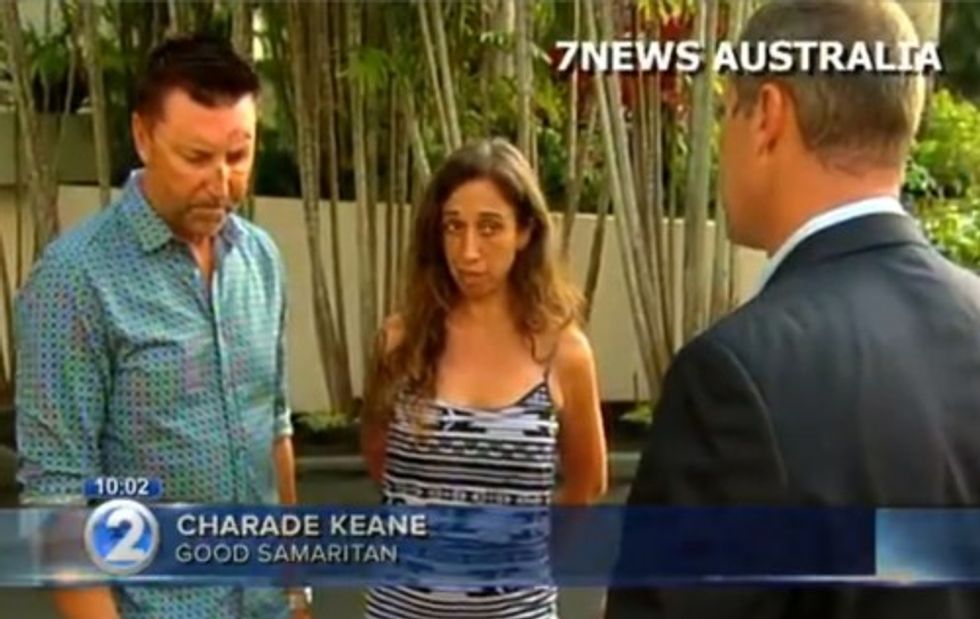 Image source: 7News
Keane also told the Honolulu Star-Advertiser she knew the two homeless men at odds with Allenby, the Associated Press reported Monday night.
But regarding Keane's apparently conflicting account, Allenby told Golf Channel: "I'm guessing she's getting paid."
"It's such a shame that people are focusing on whether the story is true," he added. "I say you only have to look at me to see the truth."
Strangely, when Allenby met up again with Keane on camera, he hugged her, thanked her and gave her a $1,000 American Express gift card. (It's possible Allenby learned of Keane's apparently conflicting account after reuniting with her, but the timeline isn't clear.)
"Well, I believe him and I was there," Keane said on camera. "I know that he was hurt and somebody hurt him and he was robbed."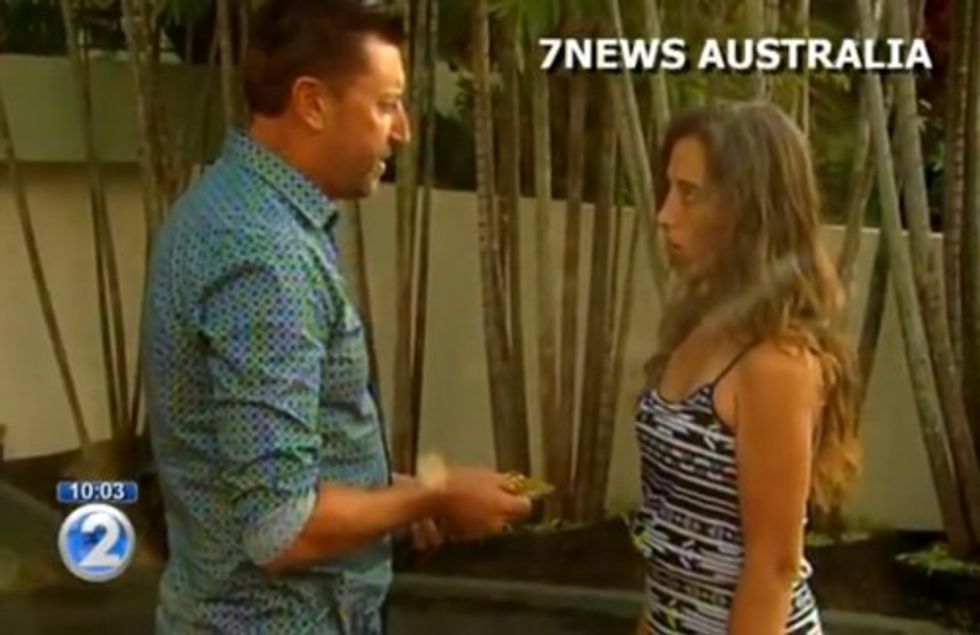 Image source: 7News
Honolulu Police confirmed there's surveillance video of a suspect buying alcohol with one Allenby's stolen credit cards, 9News said.
Initial reports indicated Allenby was trying to piece together what happened to him the next morning, and when he reunited with Keane he said several hours of his life are gone from his memory — which could explain the apparent discrepancies in the accounts.
"I think eventually everything should come out," he told Golf Channel. "We know that [the robbers] are using my credit cards downtown. I think the moral of the story is that you have to be super careful."
Want to leave a tip?
We answer to you. Help keep our content free of advertisers and big tech censorship by leaving a tip today.
Sr. Editor, News
Dave Urbanski is a senior editor for Blaze News.
DaveVUrbanski
more stories
Sign up for the Blaze newsletter
By signing up, you agree to our
Privacy Policy
and
Terms of Use
, and agree to receive content that may sometimes include advertisements. You may opt out at any time.