Glenn Beck has offered to put together a team of people to teach Pope Francis about capitalism, saying he is concerned that the pope -- like millions of others in America and across the globe -- may be confusing capitalism with cronyism.
Beck explained on his television program Thursday that he recently met with someone who is "high up" with the pope, and asked the man a question he was probably not expecting.
"About 45 minutes of me being comfortable with somebody, it's like you put booze in me," Beck joked. "All of the sudden I'm asking them whatever I want to ask. ... He almost sprayed water through his nose when I asked this. I said, 'So tell me: is the pope, you know, is he a communist?'"
"He looked at me and laughed, and he went, 'No ... Well. No,'" Beck continued.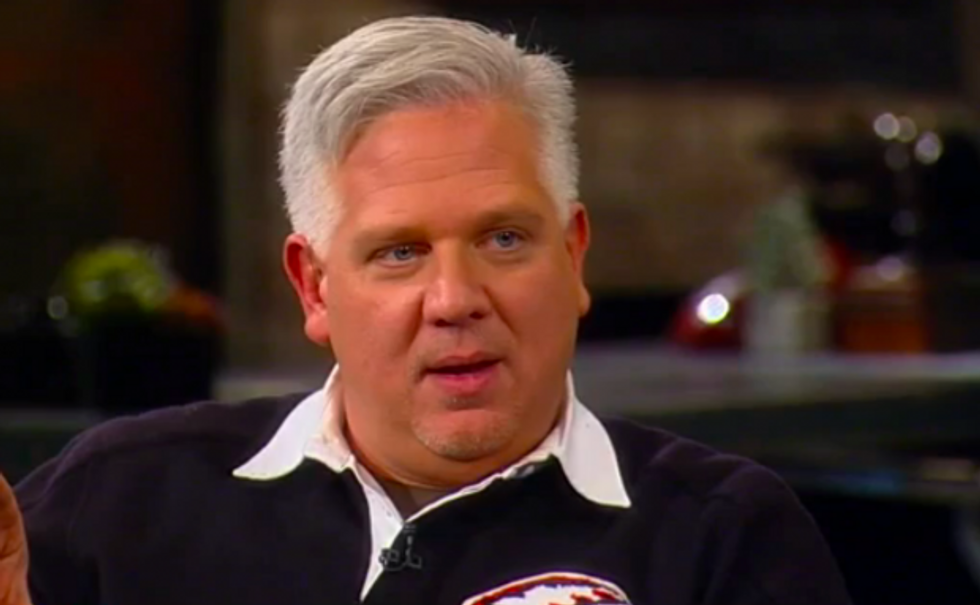 Glenn Beck speaks on his television program Jan. 22, 2015. (Photo: TheBlaze TV)
Beck was speaking with Bob Burg, author of "The Go Giver: A Little Story About a Powerful Business Idea," about the difference between cronyism and capitalism when he shared the offer he made to the pope.
"[The man who is high up with the pope] said the pope has lived in Latin America, where he has seen cronyism. He has seen that, and he has seen Marxism," Beck told Burg. "He doesn't like Marxism. He doesn't like cronyism -- which he defines as capitalism. He has not seen 'let me serve you' capitalism."
"So I have asked the pope's people if I could put together a team of people that could actually teach the pope, find examples left and right, and go visit the pope and say, 'This is what capitalism is, and [capitalism is] not being done.'"
Burg agreed that countless individuals mistake cronyism for capitalism, lamenting that the term "crony capitalism" seems to have lent credence to the idea that capitalism involves cronyism.
"It [does] not. I often say that crony capitalism is to capitalism what Chinese checkers is to checkers -- absolutely nothing," he said. "Capitalism is about freedom. It's about liberty. It's about people willingly exchanging with each other. And in a free-market based economy, if you're going to do well, you have to please other people or they won't buy from you."
[mlbvideo content_id=37161923]
The full episode of The Glenn Beck Program, along with many other live-streaming shows and thousands of hours of on-demand content, is available on just about any digital device. Click here to watch every Glenn Beck episode from the past 30 days for just $1!