Rep. Jason Chaffetz (R-Utah) on Wednesday introduced a resolution that says the federal government should not bail out state and local government pension plans, which today have a combined unfunded liability of more than $4 trillion.
Chaffetz's resolution is non-binding, but its passage would put states on notice that they should not assume that the federal government will help them dig out of their pension obligations to government workers.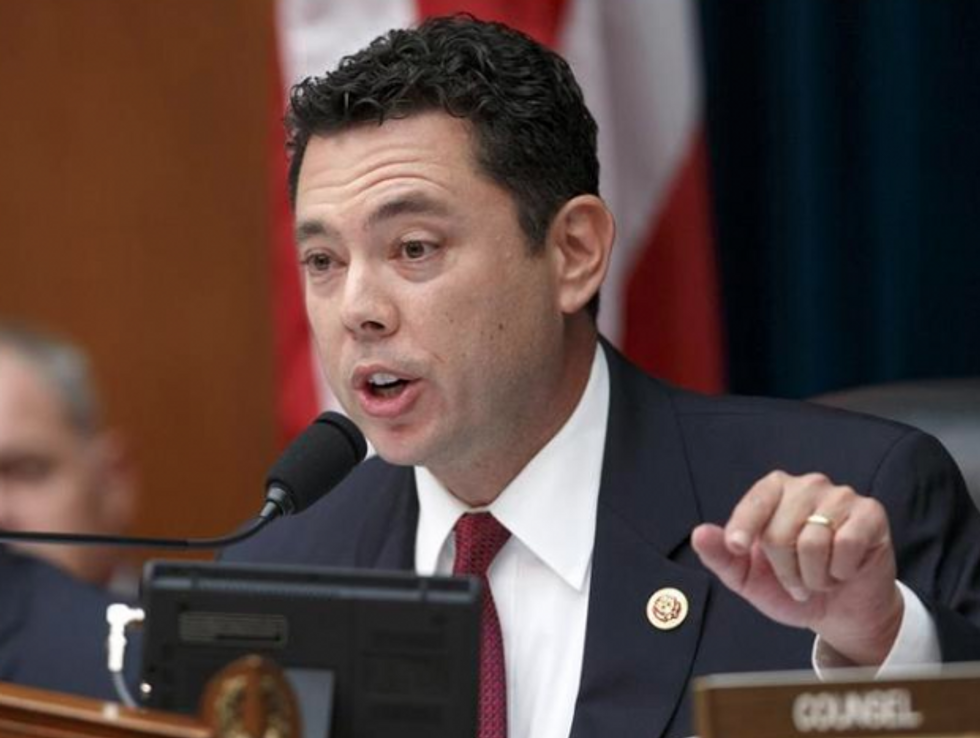 Rep. Jason Chaffetz (R-Utah) is warning states they should not be looking for the federal government to bail out their lavish pension plans for government workers.
Image: AP Photo/J. Scott Applewhite
"Unfortunately, too many state and local government pension plans have understated liabilities and overstated asset growth rates," said Chaffetz. "They have employed methodologies that federal law prohibits private sector plans from using. This is a problem states will have to face."
"State and local governments should not look to the federal government to rescue them from the consequences of poor public policy decisions," he added.
His resolution noted that the federal government has big problems of its own — the national debt is already more than $18 trillion, and that figure is expected to jump another $7 trillion by 2024.
It also noted that 16 percent of the federal budget already goes to the states, and that 22 percent of total state and local revenue comes from the federal government. Despite this huge injection of federal funding, state and local governments have offered their workers "overly generous retirement benefits," the resolution stated.
"[S]everal state and local pension plans are expected to fully exhaust their funds within ten years," it added. But rather than lean on the federal government, the resolution said state and local governments should reform their pension plans to make government workers pay into their retirement, just as many private-sector workers do.
"State and local governments should immediately institute reforms to their employee pension plans, including replacing defined benefit plans with defined contribution plans," it concluded.
Read his resolution here: