More than 100 University of Michigan students, including members of six fraternities and sororities, are accused of causing almost $100,000 in damages to a pair of ski resorts last weekend, resort officials told ABC News.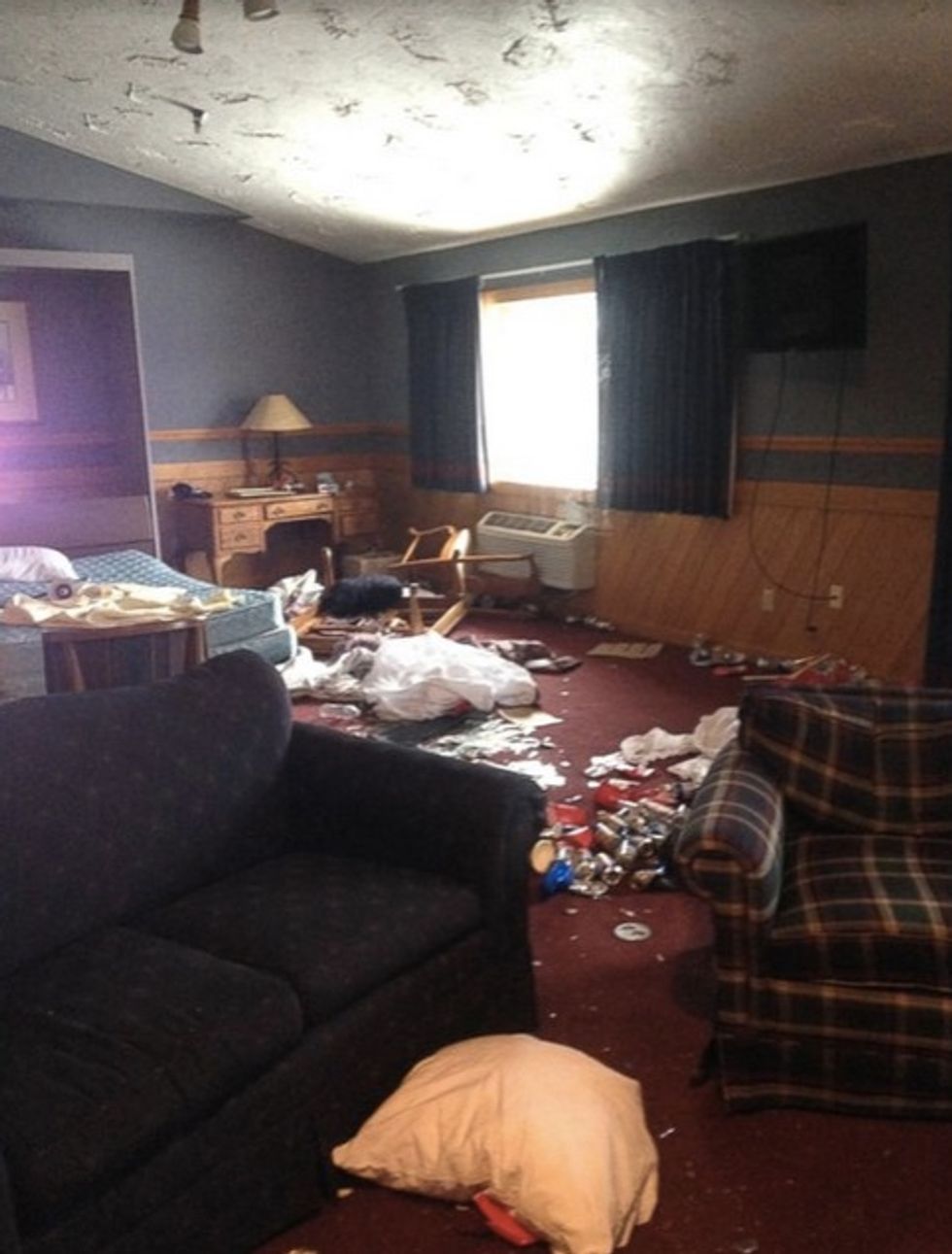 Image source: Treetops/ABC News
Fraternity Sigma Alpha Mu was suspended by its national office over the incident, Fox News reported. In a statement Thursday, the university said the frat was ordered to cease all activities "for an indefinite period" and that state police are investigating.
According to ABC, the other Greek organizations accused are the Pi Kappa Alpha and Chi Psi fraternities and the Sigma Delta Tau, Alpha Phi and Delta Gamma sororities.
Officials from the resorts — the Treetops Resort and Spa in Gaylord and the Boyne Highlands Resort in Harbor Springs — said the students did everything from leaving stains and poking holes through walls to tearing apart hotel rooms and hallways, ripping off cabinet doors, ruining ceilings and rugs and smashing tables.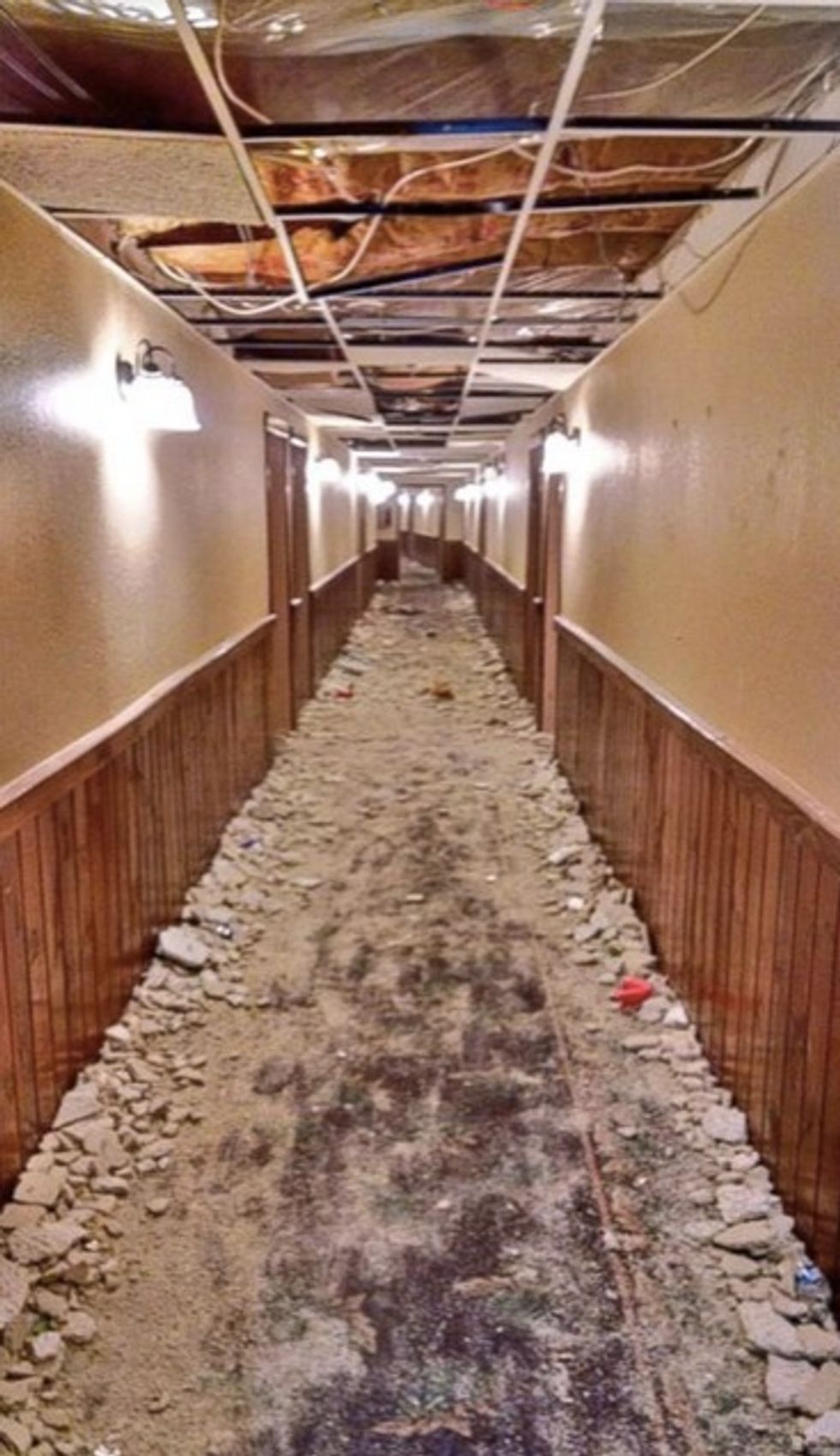 Image source: Treetops/ABC News
"We are very disappointed in the behavior of some of our students during a weekend visit to two northern Michigan ski resorts," University of Michigan spokesman Rick Fitzgerald told ABC. "I want to assure you that the organizations and the individuals involved will be held accountable for their actions."
Treetops sustained the most damage, estimating that costs for repairs will hit $75,000.
"I mean, it just kind of never ended," Treetops general manager Barry Owens told ABC. He said the carnage represented "a malicious destruction of property."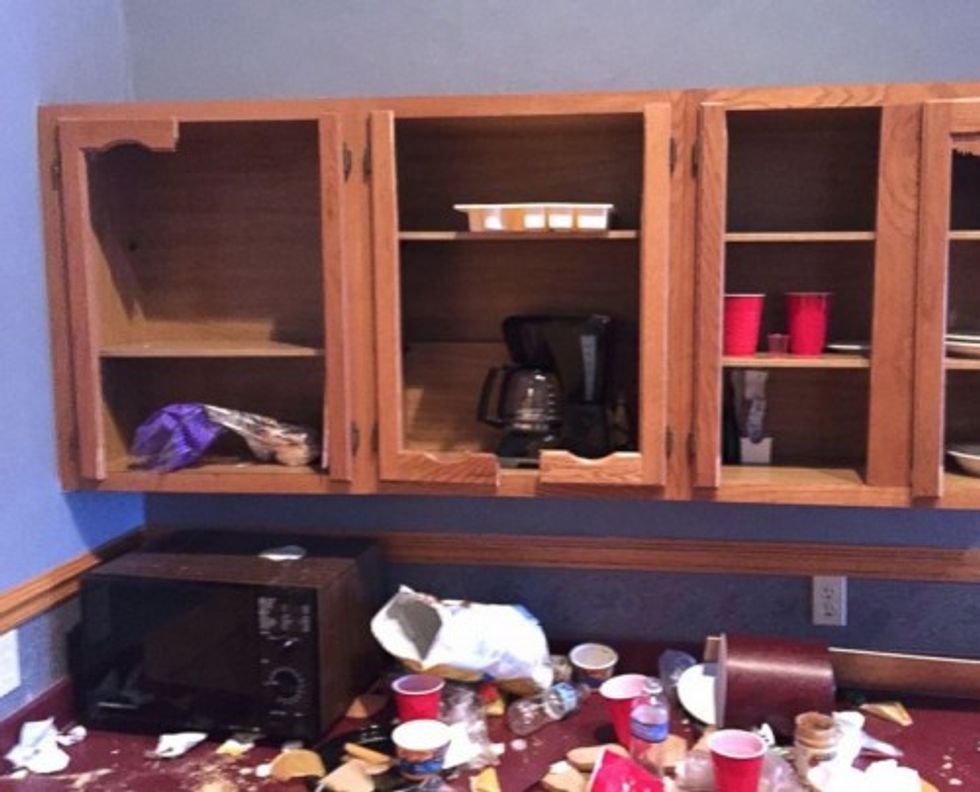 Image source: Treetops/ABC News
Owens said Treetops has been hosting college students for a long time without anything like this happening before.
"I've been in this business for almost 30 years and I've never seen something even close to this," Owens told ABC News. "We do cater to [college students] but this one got completely out of hand."
Less affected was Boyne Highlands, where about 100 to 120 students were staying, President and General Manager Mike Chumbler told ABC. He said the damages could require up to $20,000 in repairs.
Members of Chi Psi, Pi Kappa Alpha, Delta Gamma and Alpha Phi were staying at Boyne Highlands, Fitzgerald told ABC; members of Sigma Alpha Mu frat and Sigma Delta Tau sorority were at Treetops.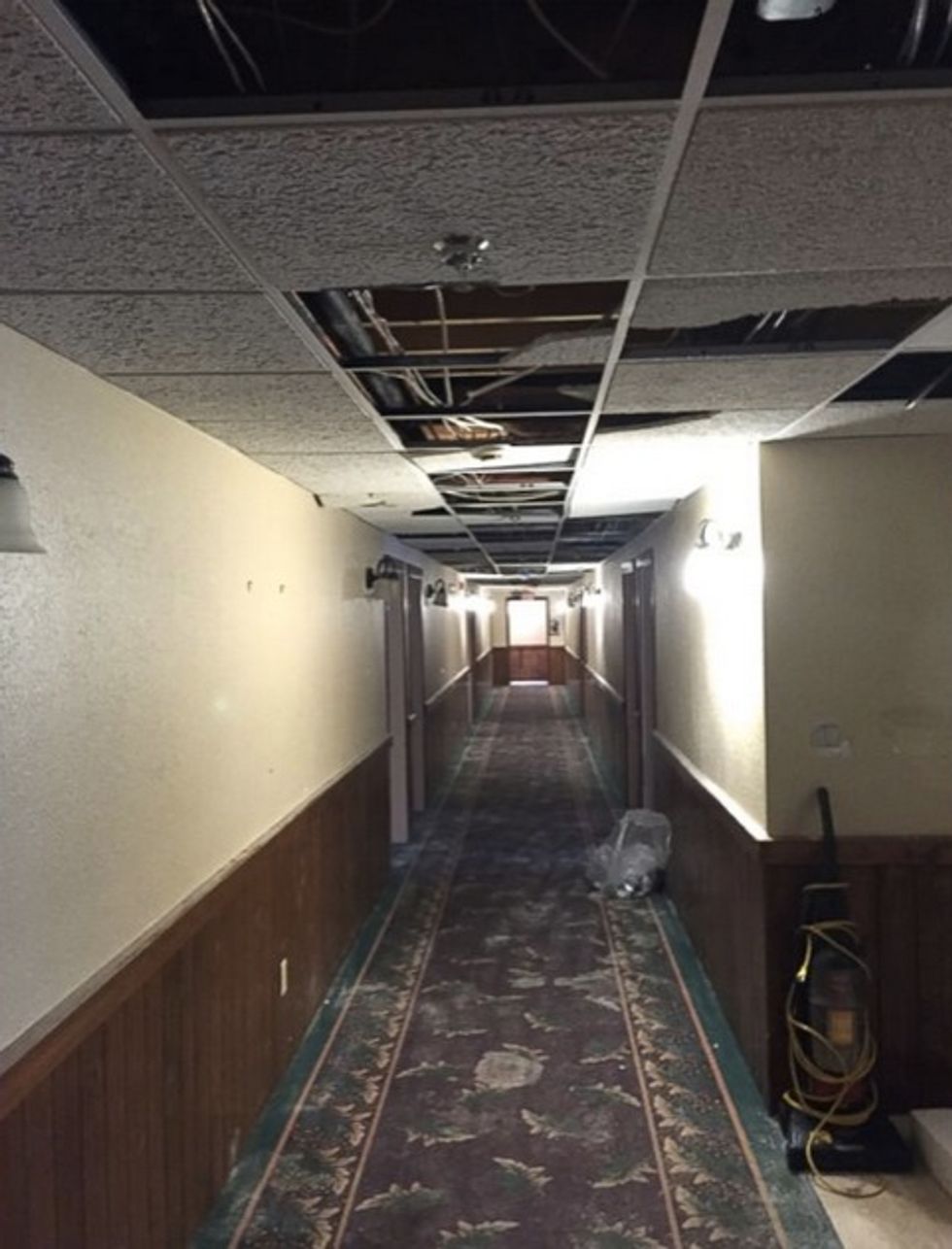 Image source: Treetops/ABC News
"We are embarrassed and ashamed of the behavior of a few of our chapter members at Treetops Resort over the weekend of January 17-18," the Sigma Alpha Mu chapter told ABC News. "This behavior is inconsistent with the values, policies, and practices of this organization. Our chapter accepts full responsibility for this incident and we will be working with the management of the resort to pay for all damages and cleaning costs. We will work within our own organization and with university officials to hold those who are responsible accountable for their actions."
The Treetops resort hasn't yet billed the fraternity for the damages, or made a decision about whether to seek criminal charges.
—
Follow Dave Urbanski (@DaveVUrbanski) on Twitter