In his spare time, Texas lawyer Steve Weinstein is a big-time tech tinkerer. Among his hobbies? Everything from building drones to working on ham radios.
Given his penchant for electronics, it comes as no surprise that Weinstein also has a home surveillance camera set up so he can view it remotely from computers, as well as from his iPhone.
So while awaiting a package from Amazon on Wednesday, Weinstein — from his law office — checked his phone to see if it had arrived.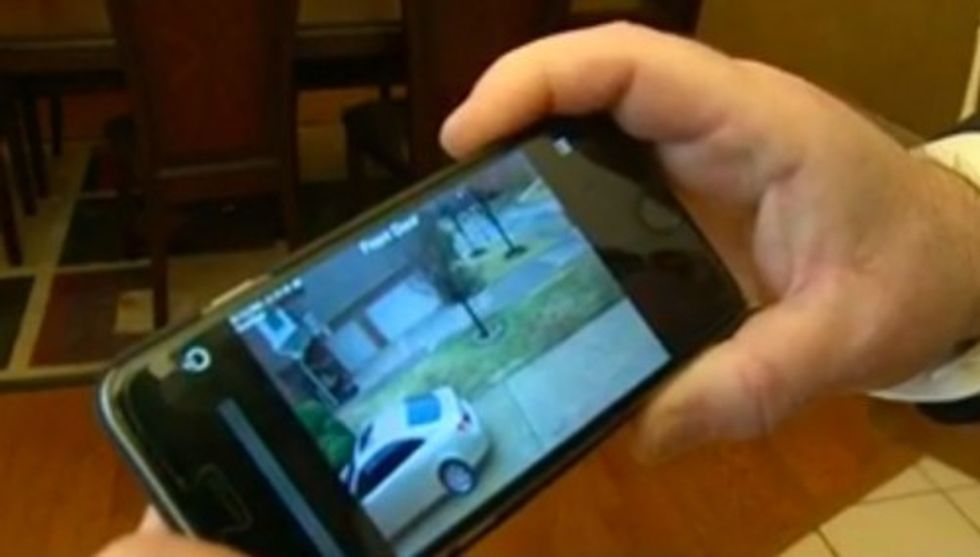 Image source: WFAA-TV
"I just went back through the tapes to see if the carrier had delivered a package I was expecting from Japan," Weinstein told WFAA-TV.
Indeed, he saw on video a U.S. Postal Services worker carrying to his door the package he'd been coveting.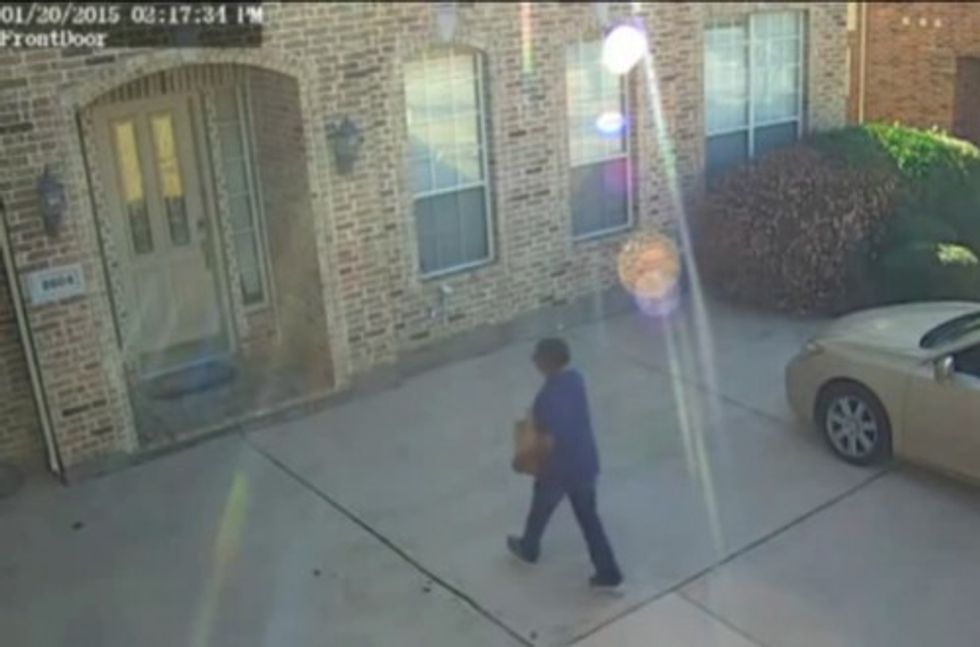 Image source: YouTube
But the worker never made it that far.
Instead of gently placing the package on the doorstep, the USPS worker stopped a few feet away and tossed the box on the doorstep.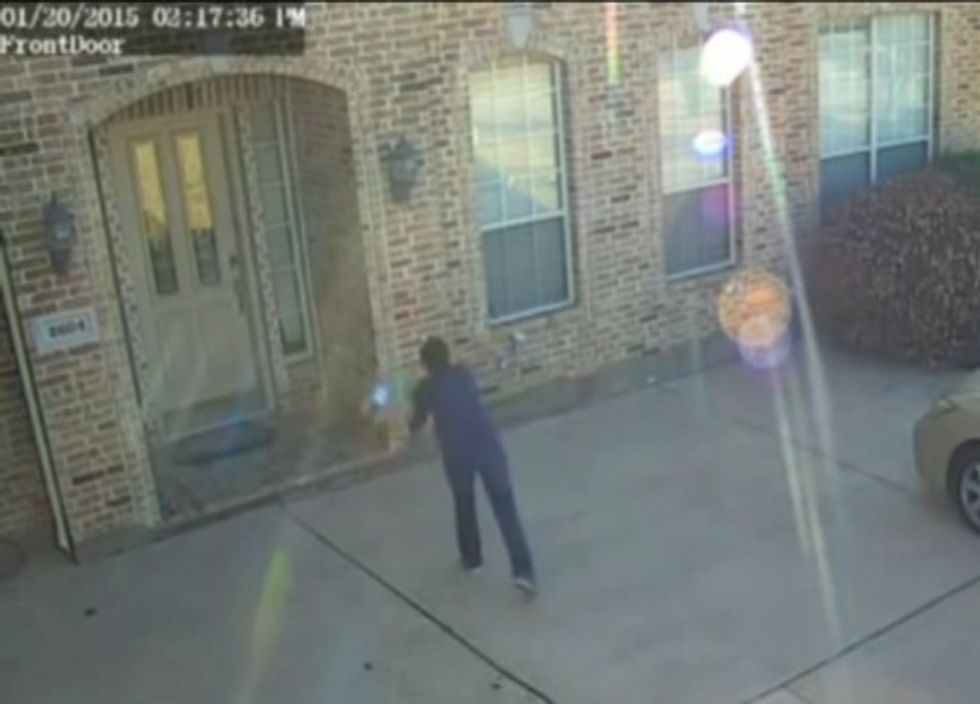 Image source: YouTube
"This was a $4,000 piece of electronics, which was just shattered when I opened the box," Weinstein told WFAA. "She could have walked one or two seconds more and set the package down, but instead she just threw it. This is a U.S. mail postal carrier."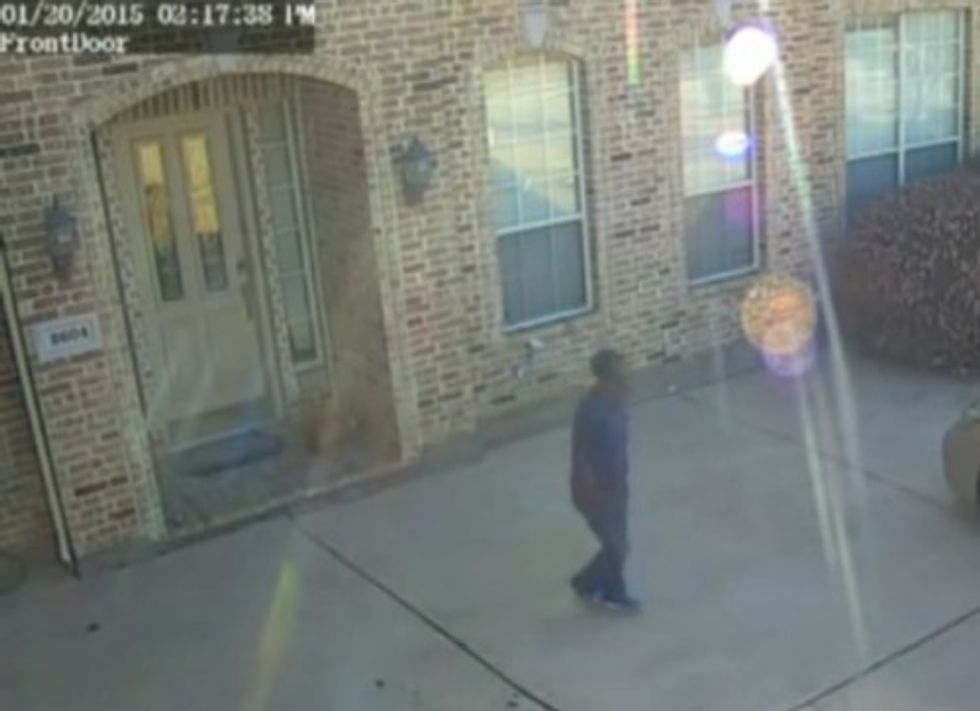 Image source: YouTube
In the aftermath Weinstein posted his surveillance video clip on YouTube :
According to WFAA, Amazon is accepting the returned package and wants a copy of Weinstein's video, but all the Carrollton lawyer wants is someone held accountable.
"If you go to someone's house and take the mail out of their house, that's a federal crime," he told the station. "Well, it's also a federal crime to destroy U.S. mail."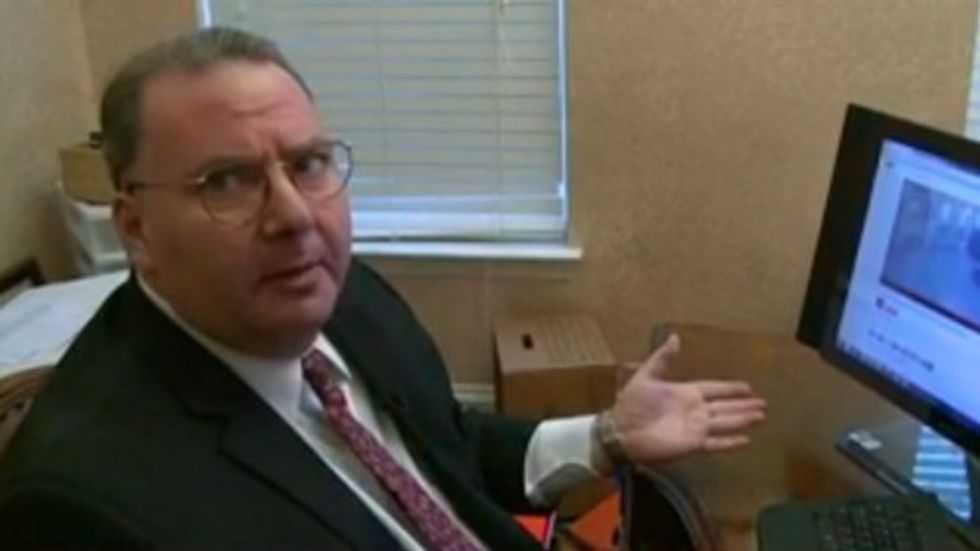 Image source: WFAA-TV
After WFAA showed the post office Weinstein's surveillance video, a spokesperson emailed a statement Thursday afternoon:
"We apologize for the inconvenience this customer experienced in Carrollton, TX. Postal employees take great pride in their work delivering for the American public. The Postal Service invests in training all employees to ensure the proper handling of all packages entrusted to us. If we discover an incident of a package being thrown or mishandled, we investigate and take appropriate steps to remedy the situation with the customer and to prevent future incidents by the carrier or clerk involved.

A thrown or mishandled package is unacceptable and does not reflect our commitment to our customers and the careful efforts of the thousands of professional, dedicated carriers and clerks in our workforce." - McKinney Boyd, USPS public affairs officer.
—
Follow Dave Urbanski (@DaveVUrbanski) on Twitter