Senate Judiciary Committee Chairman Chuck Grassley (R-Iowa) and ranking member Pat Leahy (D-Vt.) this week demanded that the Justice Department brief senators on the federal government's use of radar devices that allow the FBI and other agencies to see inside people's homes.
USA Today reported Tuesday that the FBI, the U.S. Marshals Service and dozens of other law enforcement agencies are using these devices. That report immediately raised the fear that the government may be violating people's constitutional rights.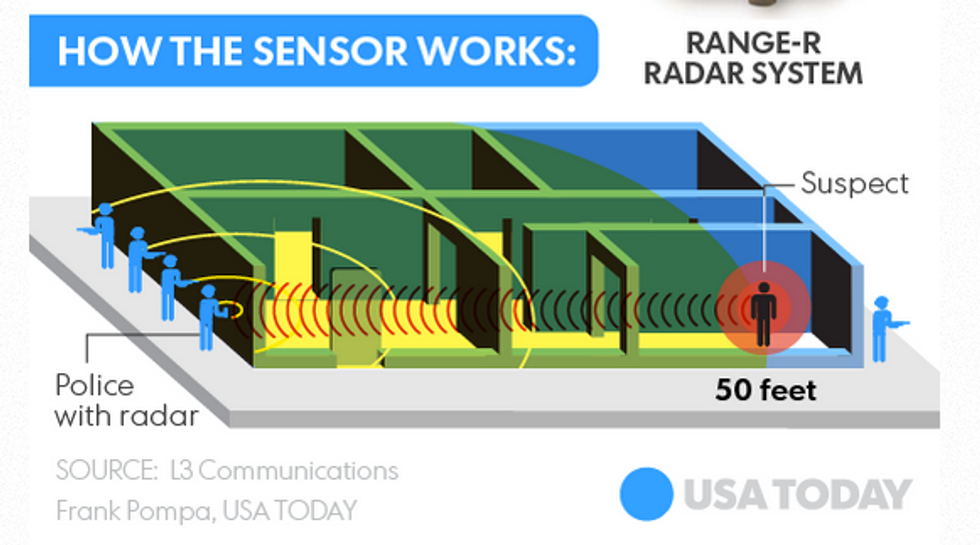 Image: USA Today
Grassley and Leahy wrote a letter to Attorney General Eric Holder to ask for a briefing on the use of this equipment by mid-February at the latest. While the senators said they understand the value of these devices to law enforcement, they also said using this equipment could violate the Fourth Amendment to the Constitution.
"Privacy of the home is at the core of the Fourth Amendment," they wrote. "More than a decade ago, the U.S. Supreme Court decided that the use without a warrant of thermal imaging equipment that could detect activity inside a home violated the Fourth Amendment."
"Similarly, in 2013, the Court found a Fourth Amendment violation when police brought a drug-sniffing dog onto an individual's front porch without a warrant," they added.
The senators noted that just last month, they wrote to Holder to ask about the use of technology that can collect data from nearby cell phones, and said the Justice Department needs to answer questions about how these technologies are being deployed.
"This pattern of revelations raises questions about whether the Justice Department is doing enough to ensure that — prior to these technologies' first use — law enforcement officials address their privacy implications, seek appropriate legal process, and fully inform the courts and Congress about how they work," they wrote.
USA Today reported that the FBI and other agencies are using the radar gear they have with "little notice to the courts and no public disclosure" of how they're being used.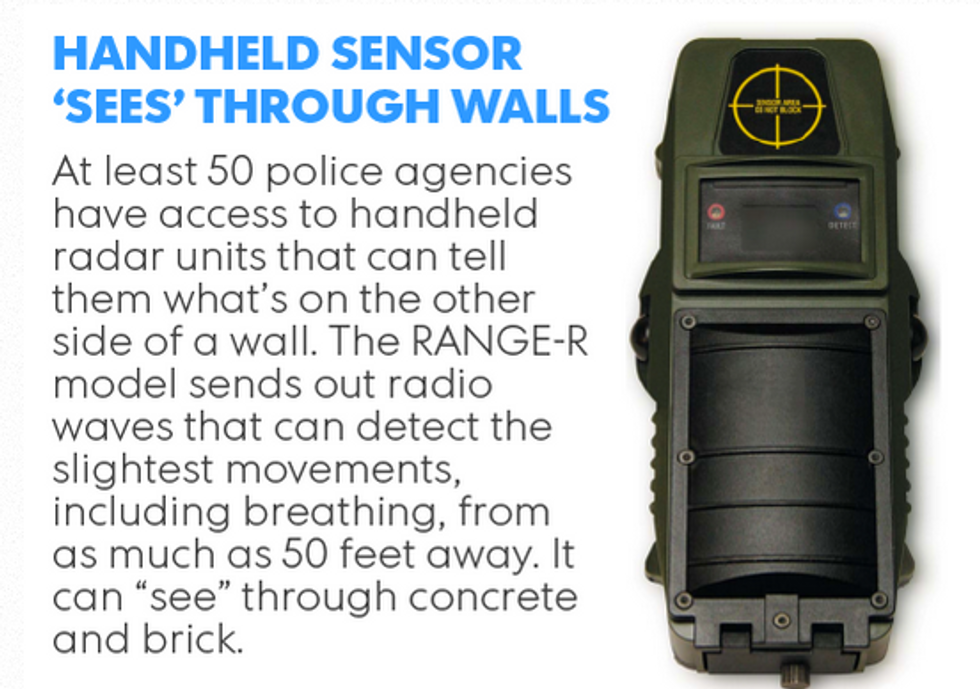 The devices themselves use radio waves, and can be used to determine if there's any movement inside a home. Law enforcement agencies say the devices help ensure the safety of officers, but the paper quoted one privacy advocate as saying the government shouldn't have that much power without a warrant.
"The idea that the government can send signals through the wall of your house to figure out what's inside is problematic," said Christopher Soghoian of the American Civil Liberties Union.
Read the Senate letter here: