A pair of divers out in the North Sea stumbled on a prehistoric forest dating back approximately 10,000 years.
The submerged forrest was previously buried underneath the sand, but a recent storm resulted in stormy waters that exposed it, the BBC reported.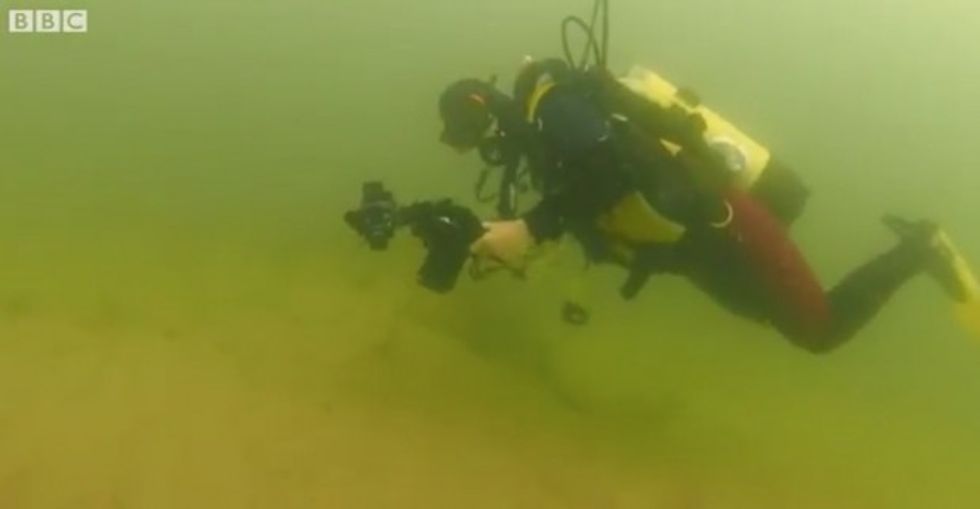 Image source: Screen grab via BBC / YouTube
Amateur divers Dawn Watson and Rob Spray made the incredible find while studying marine life about 200 meters from the shore.
"I set off north and I'd been swimming for about 15 minutes before I came to anything," Watson told the BBC. "It was a great wave of black stuff in front of me and it took me a while to work out what it was but it was just wood, shaped like a wave."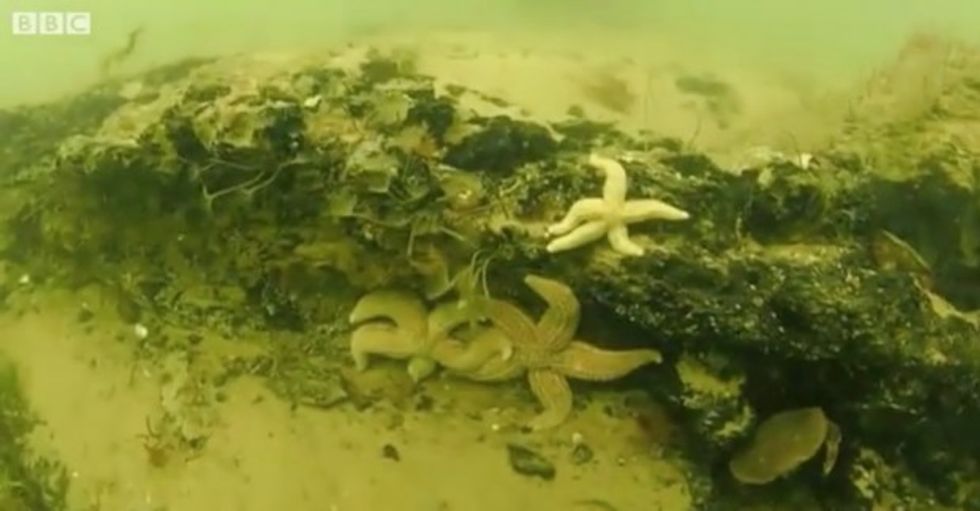 Image source: Screen grab via BBC / YouTube
"To start with I thought it was a piece of wreck because it looked like a piece of hull …it's the remains of a forest, probably oak trees that have been knocked flat, presumably by outwash from a glacier," she added.
Geologist Martin Warren told the BBC the forrest, which belonged to a former landmass called Doggerland, was part of a "country Europe forgot."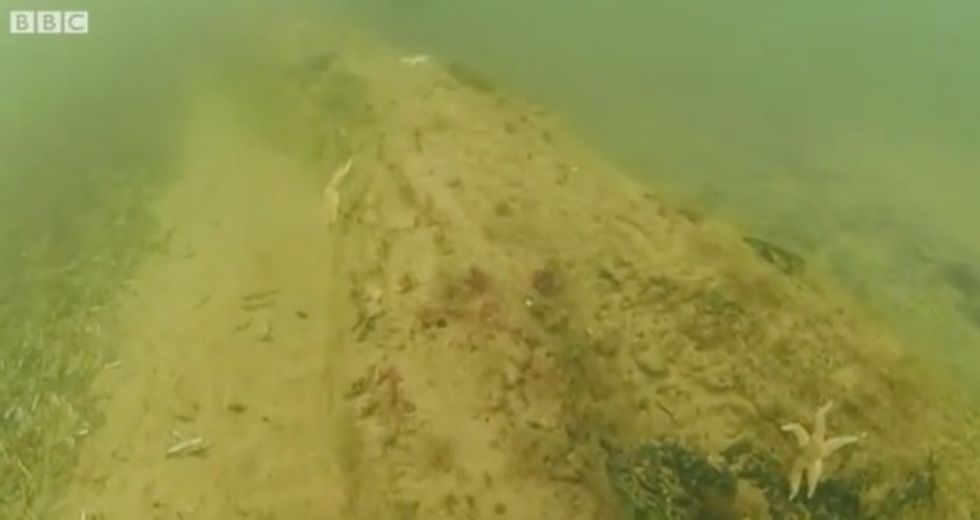 Image source: Screen grab via BBC / YouTube
The land was home to hunter gatherers before it was flooded several thousand years ago.
University of East Anglia professor Julian Andrews called the find "very exciting," in an interview with the BBC.
—
Follow Oliver Darcy (@oliverdarcy) on Twitter