A spokesman for Senate Minority Leader Harry Reid (D-Nev.) said Monday that doctors are encouraged that Reid will regain full use of his right eye after surgery earlier today, although they said they can't be sure until more time passes.
"Doctors have said they are optimistic about his prospects for regaining vision in his right eye but there is no definitive verdict yet," spokesman Adam Jentleson said.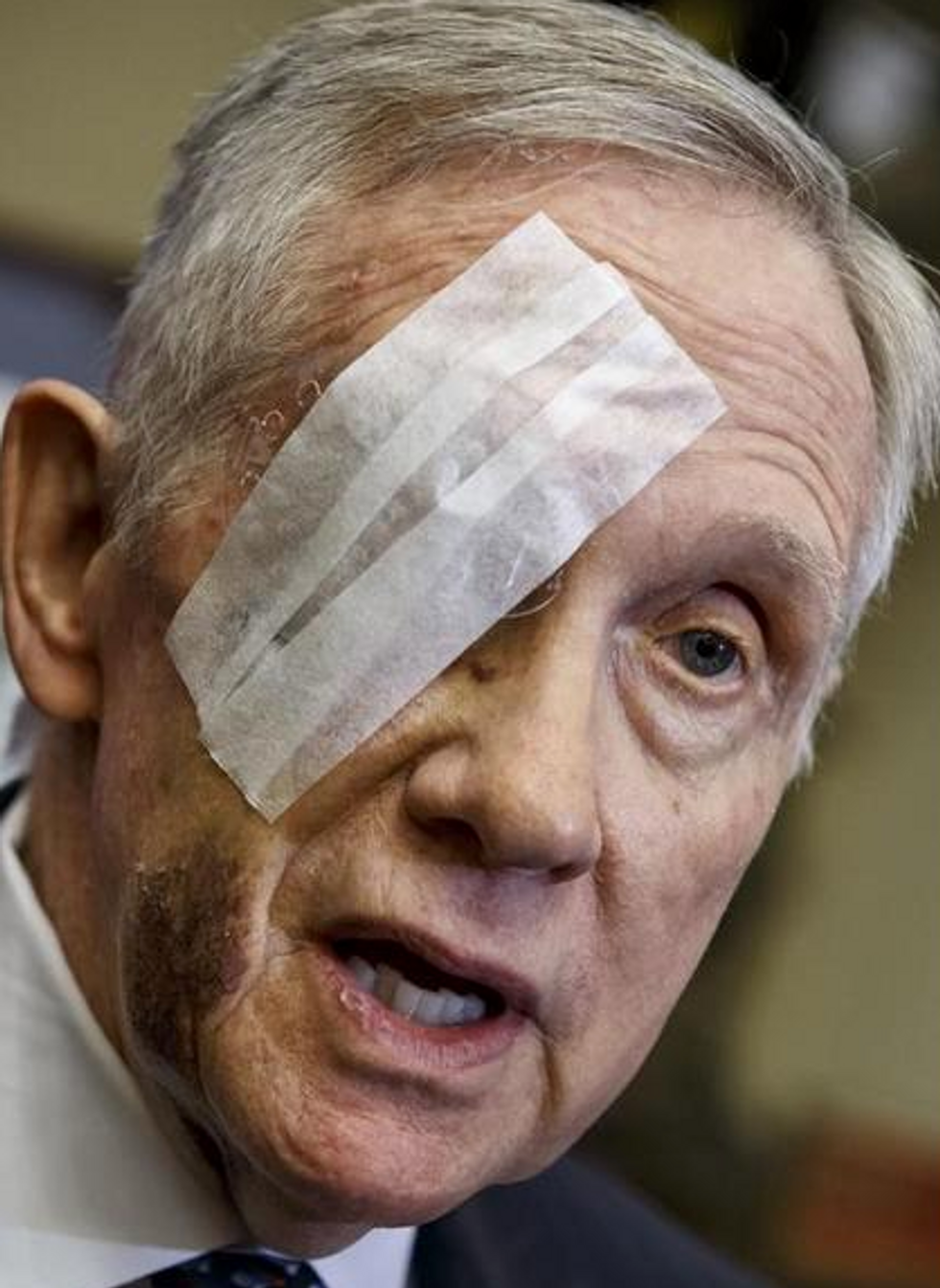 Jentleson said Reid's surgery took three and half hours, and that doctors removed a blot clot from his right eye, as well as additional blood in that eye. Reid was under full anesthesia during the operation.
"Senator Reid will recuperate from his residence this week and continue to monitor the Senate floor closely through meetings and phone calls with his fellow senators, the White House and staff," Jentleson said.
"Senator Reid was released from the hospital this afternoon and is currently sitting in his living room with Mrs. Reid, cracking jokes and asking about the whip count for this evening's vote on the Keystone pipeline legislation," he added.
The Senate will vote tonight on whether to end debate on the bill, a step closer to trying to pass it.