The man who has been described as "the Yogi Bear of rap" could run for mayor in Georgia.
Rapper 2 Chainz, née Tauheed Epps, said Monday that he's preparing to run for mayor of his hometown of College Park, Georgia, the Atlanta Journal-Constitution reported.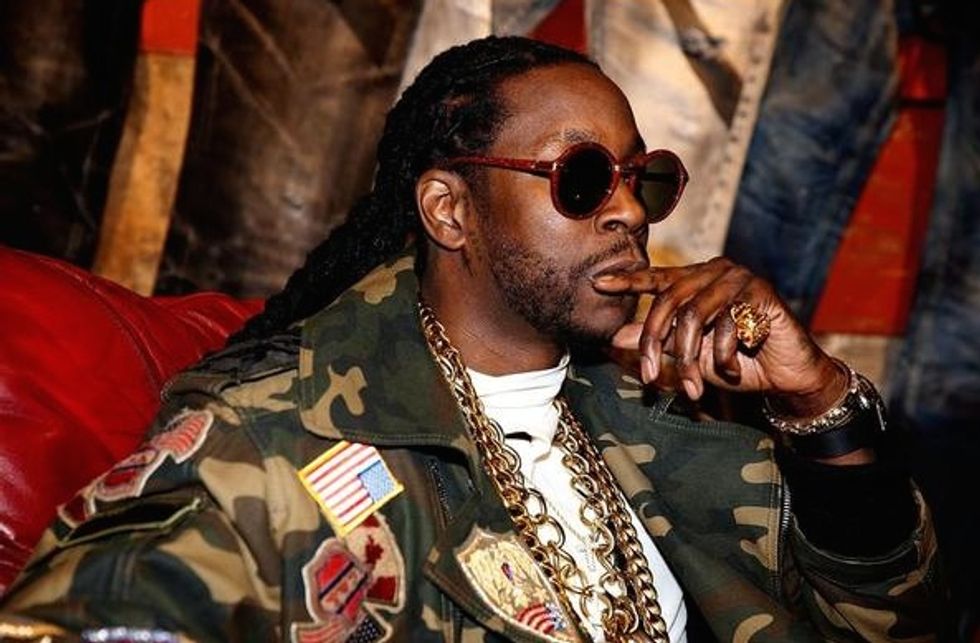 2 Chainz at PRPS Showroom in New York City, Dec. 4, 2014. (Shareif Ziyadat/FilmMagic)
"I am looking forward to running at the end of this year or next year," he said. "[I'm] waiting to see if I meet all of the qualifications!"
News of the rapper's mayoral ambition was first reported on XXLMag.com, where 2 Chainz was reported as saying, "I'm supposed to be running for mayor in College Park. I got everybody wishing."
He's no stranger to American politics, or the legal system.
2 Chainz gained national media attention when he debated HLN host Nancy Grace on marijuana legalization earlier this month — a debate that many said the rapper, who was arguing in favor of legalizing marijuana, won.
He was also in the news for an August 2013 incident in which cops pulled over his tour bus near Oklahoma City and tried to search for marijuana, only to be confronted by a member of 2 Chainz's entourage pulling out a copy of the U.S. Constitution to protest the search.
The tactic didn't work, as officers said they could see and smell smoke coming from the bus, giving them all the probable cause they needed. 2 Chainz and 10 other people were arrested for drug possession.
If he does run for mayor, the 37-year-old 2 Chainz would face incumbent Jack Longino, who has been College Park's mayor since 1996.
College Park has a population around 14,000.
(H/T: Business Insider)
—
Follow Zach Noble (@thezachnoble) on Twitter