The 11th annual Texas Muslim Capitol Day in Austin was interrupted on Thursday by an angry protester who grabbed the microphone and decried the "false prophet" Mohammad and the religion of Islam.
"The false prophet Muhammad!" the woman is heard screaming. "Islam will never dominate the United States and by the grace of God it will not dominate Texas."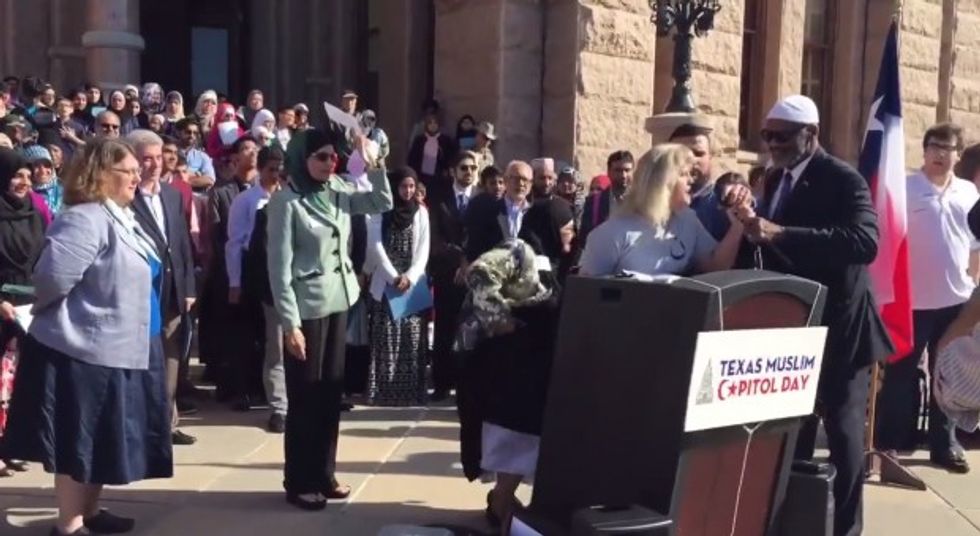 (Texas Tribune/YouTube)
After shouting her message, the woman then walked away.
Watch the video via The Texas Tribune:
The Texas Tribune also reported that Muslim attendees were interrupted as they sang "The Star-Spangled Banner." Some protesters reportedly yelled, "Islam is a lie!" and "No Sharia here!"
(H/T: Mediaite)