Vice President Joe Biden will lead a $1 billion effort to help the "Americas be overwhelmingly middle class, democratic and secure," under a forthcoming budget proposal to be announced Monday.
Biden, in an op-ed in the New York Times Friday, explained the funding was in part a response to the flood of unaccompanied minors who came across the U.S. southern border last summer.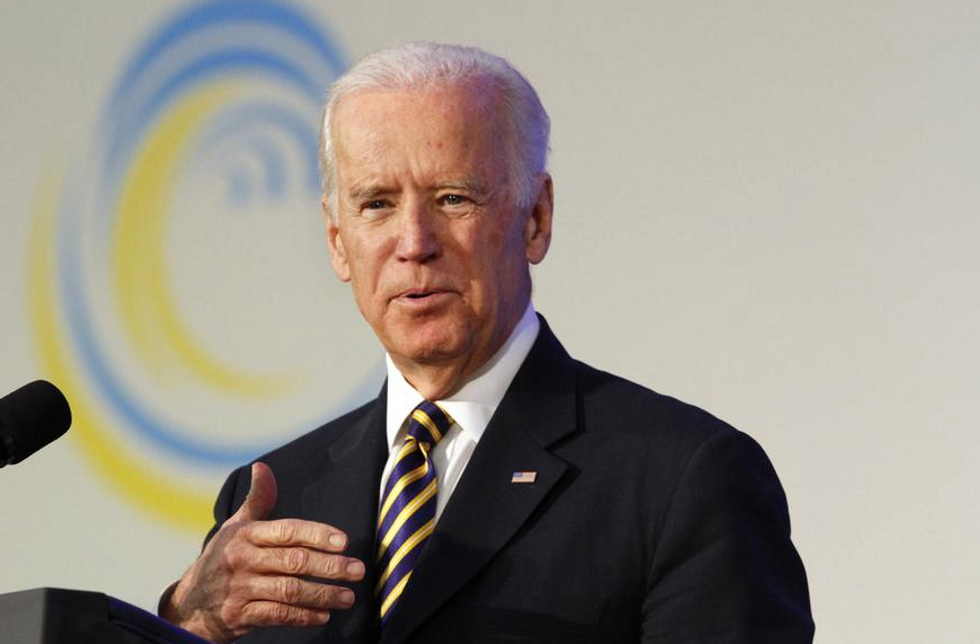 Vice President Joe Biden speaks during the Caribbean Energy Security Summit at the State Department in Washington, Monday, Jan. 26, 2015. (AP Photo/Jacquelyn Martin)
President Barack Obama asked Biden to lead the effort to spur reforms in El Salvador, Guatemala and Honduras. The vice president cited his Senate experience in crafting laws on community policing and in pushing reforms in Colombia.
"As we were reminded last summer when thousands of unaccompanied children showed up on our southwestern border, the security and prosperity of Central America are inextricably linked with our own," Biden's op-ed says. "The economies of El Salvador, Guatemala and Honduras remain bogged down as the rest of the Americas surge forward. Inadequate education, institutional corruption, rampant crime and a lack of investment are holding these countries back."
He said the United States has a clear interest in addressing these problems.
"Toward that end, on Monday, President Obama will request from Congress $1 billion to help Central America's leaders make the difficult reforms and investments required to address the region's interlocking security, governance and economic challenges," Biden wrote. "That is almost three times what we generally have provided to Central America."
Biden said these three countries are seeking to clean up their act on fighting corruption. He talked about his own bill promoting reforms in Colombia in 1999. He said the U.S. spent $9 billion boosting Colombia since that time in purging crime and lifting the country's economy.
Biden also invoked the 1994 Biden Crime Bill, which among other things, established community-based policing programs in the United States. Biden has spoken about restoring this in the United States. In the Times piece, he said he also wants to export it.
"We can help stabilize neighborhoods through community-based policing, and eradicate transnational criminal networks that have turned Central America into a hotbed for drug smuggling, human trafficking and financial crime," Biden said. "Some communities in Guatemala and El Salvador are already seeing the benefit of United States-sponsored programs on community policing, specialized police training and youth centers similar to Boys and Girls Clubs in the United States."