A Marine Corps veteran couldn't miss the sight right across the street from Martin's BBQ in Nashville, Tennessee.
He saw two students outside a Catholic elementary school "desecrate the American flag that they apparently had been sent to retire for the evening," according to an email the vet's wife sent to WKRN-TV.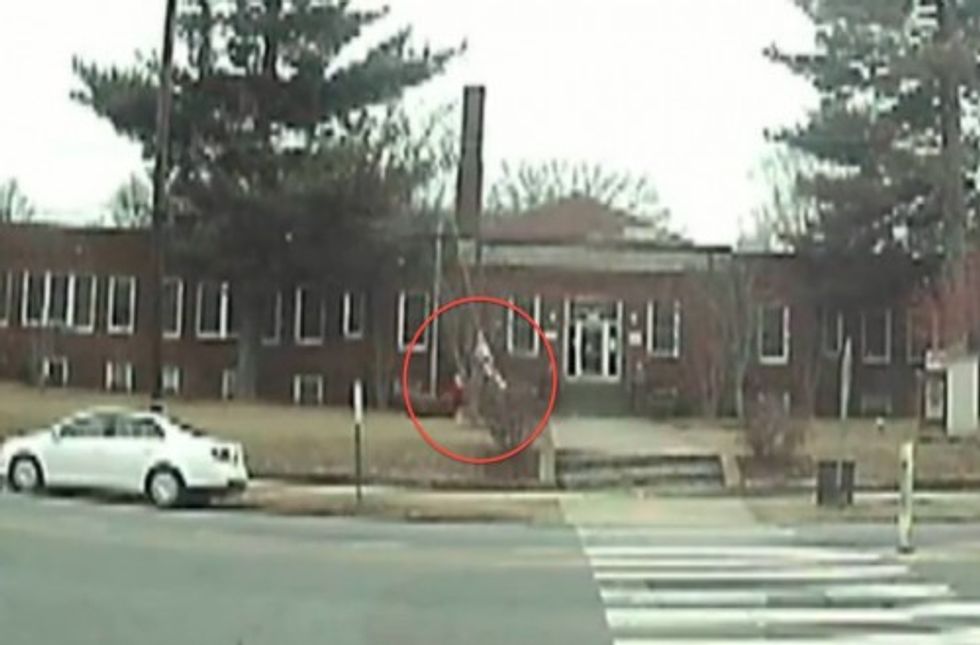 Image source: YouTube
"They dropped it to the ground, raced it back up the pole upside down, wrapped it around their bodies, played tug-of-war with it, and dragged it around the yard," the email said.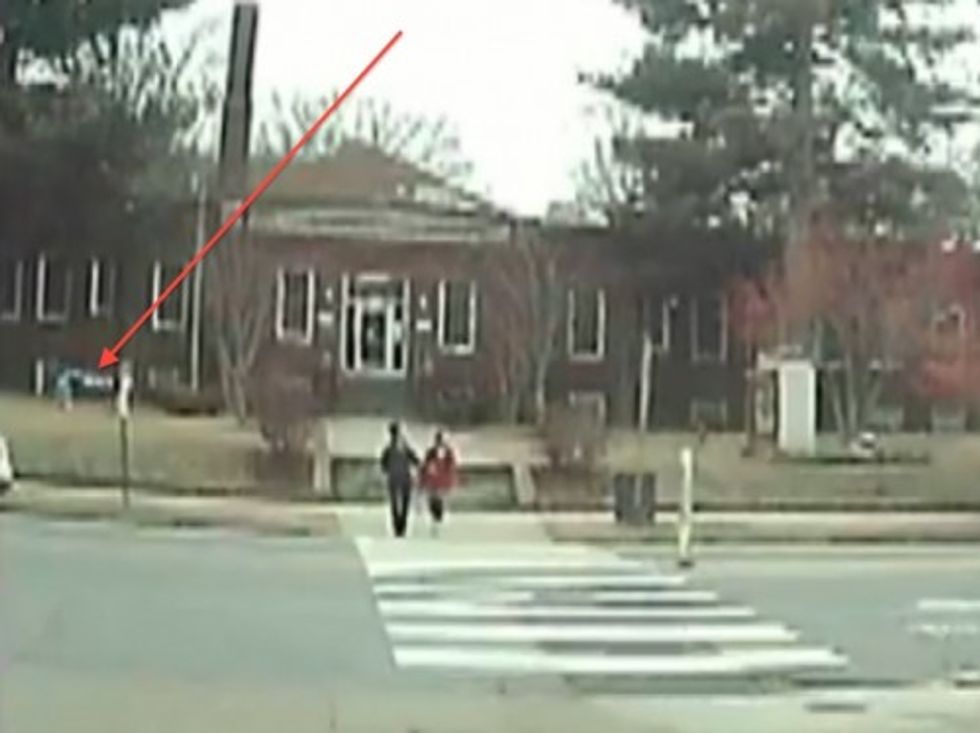 The tug-of-war in progress. (Image source: YouTube)
The couple was visiting from central Illinois when they caught Tuesday's scene on their dashcam video.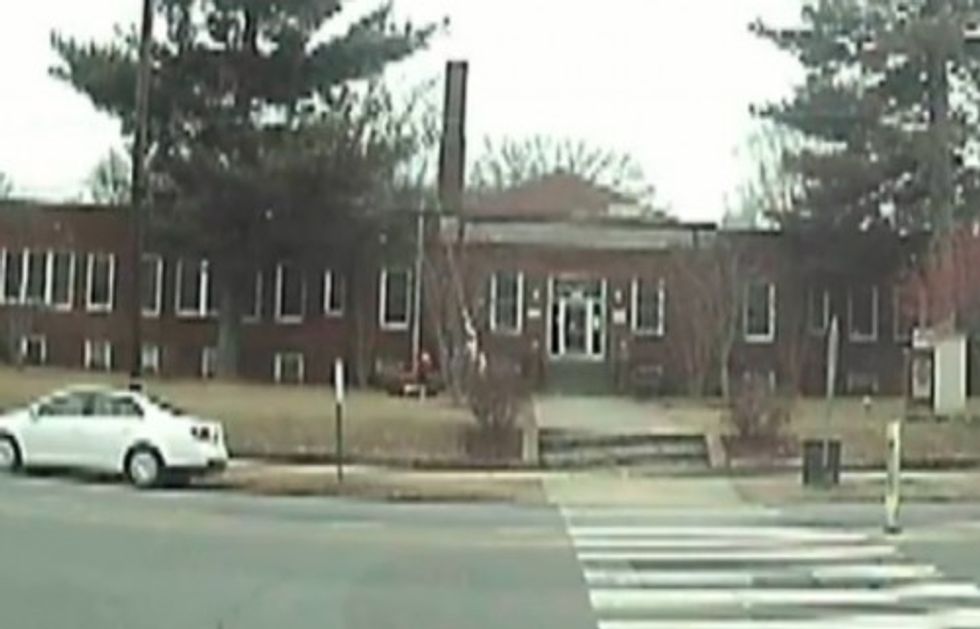 Image source: YouTube
"I can see why someone in the military would be upset, but being someone who has to wrangle a crew of four kids at home, I also understand that often times there are things that maybe they don't treat with respect," Josh Vegors, who was at the school during the incident, told WKRN.
The principal of Christ the King School told WKRN a teacher noticed the fourth-graders' behavior after the time the video was recorded and intervened.
"They were caught and disciplined right away," principal Sherry Woodman told WKRN, saying the students faced "appropriate consequences according to our discipline policy."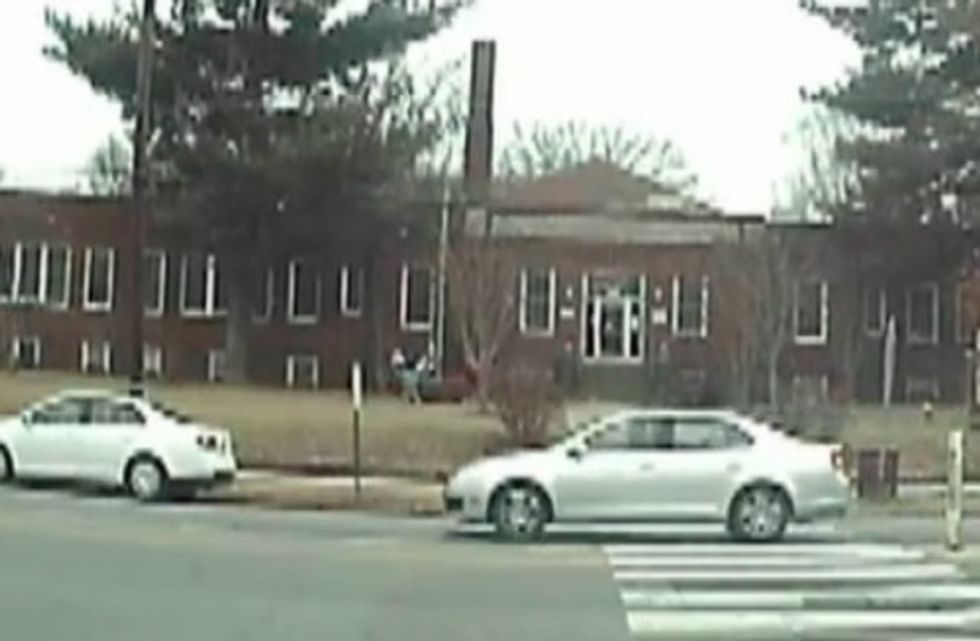 Image source: YouTube
Woodman said that fourth-graders are trained at the start of the school year on how to properly handle a flag before they are allowed to raise and lower it, but a retraining is in the works.
The school's athletic director is an Iraq war vet and plans to speak to the fourth-grade class about what the stars and stripes mean to him.
"We honor the flag here at our school," Woodman told WZTV. "It is a symbol of our country. It is a part of our curriculum and we take part in the allegiance after prayer every day."
This story has been updated.
—
Follow Dave Urbanski (@DaveVUrbanski) on Twitter