He took her by surprise — in front of the entire school.
High school junior Autumn Pollard was performing her normal pep rally dance in Corning, Arkansas, when she was faced with a "prom-posal" she didn't expect, KAIT-TV reported.
Autumn has Noonan syndrome, which has impacted her growth and heart — but which didn't stop sophomore football player Cope Robinson from asking her to prom in a very public way.
In video from the day published this past week, Autumn can be seen dancing until the school mascot has her turn around to see the word "Prom?" spelled out behind her.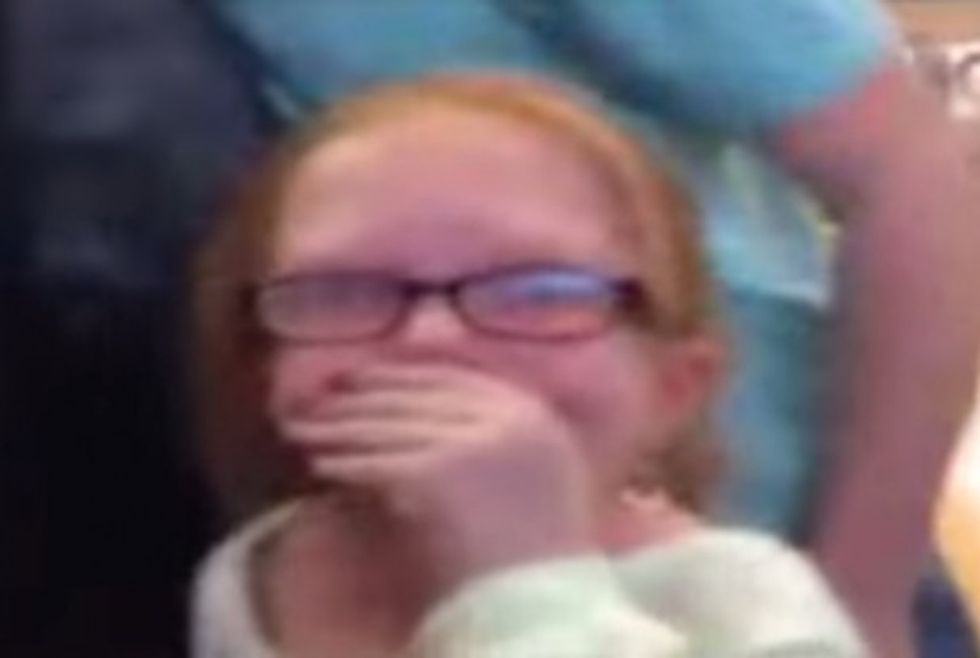 Autumn Pollard. (Image via YouTube)
"They turned me towards the words and here's Cope walking to me with purple flowers, my favorite color," Autumn said later.
"Autumn, what are you gonna say? Are you gonna say yes?" the person holding the camera in the video asks. "Well tell him!"
"I can't," Autumn responds, barely audible through her tears.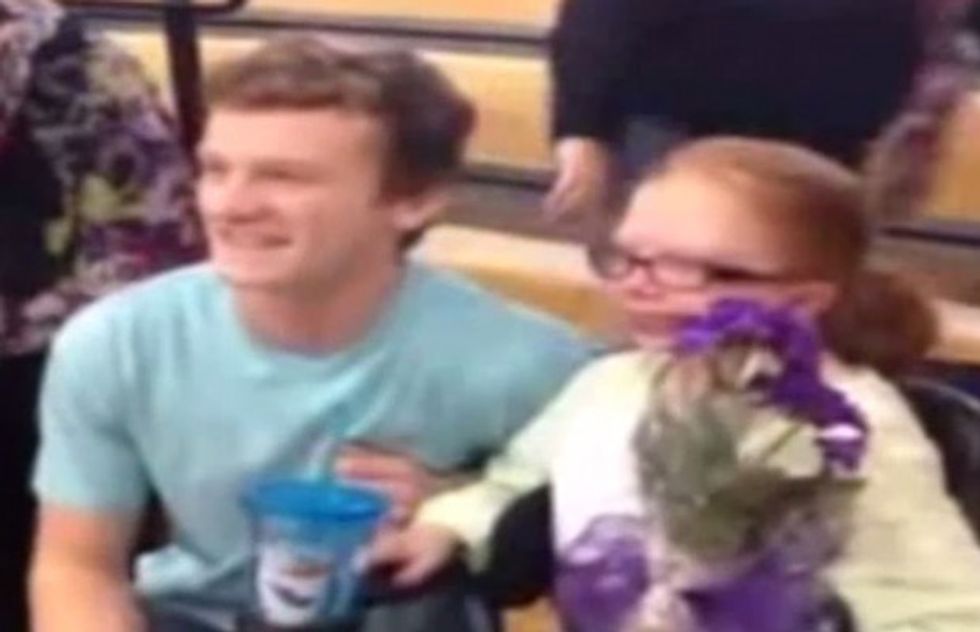 Autumn, right, and her prom date Cope Robinson. (Image via YouTube)
She was, eventually, able to accept Cope's proposal.
Cope, who attends the same church as Autumn, said he hopes his public display of affection inspires other kids to be more accepting.
"[I hope] more people see [the video] and be like that, instead of, 'No, I'm not going to go with this kid, I'm not going to go with that kid,'" said Robinson.
Watch the tear-jerking moment below:
See KAIT's report below:
KAIT Jonesboro, AR - Region 8 News, weather, sports
—
Follow Zach Noble (@thezachnoble) on Twitter
[instory-firewire]