Story by the Associated Press; curated by Dave Urbanski
POWELL, Wyo. (AP) — Former Wyoming U.S. Sen. Alan Simpson said he supports former Florida Gov. Jeb Bush for president.
Simpson, a Republican, says Bush has the qualifications through his experience as governor of a large state.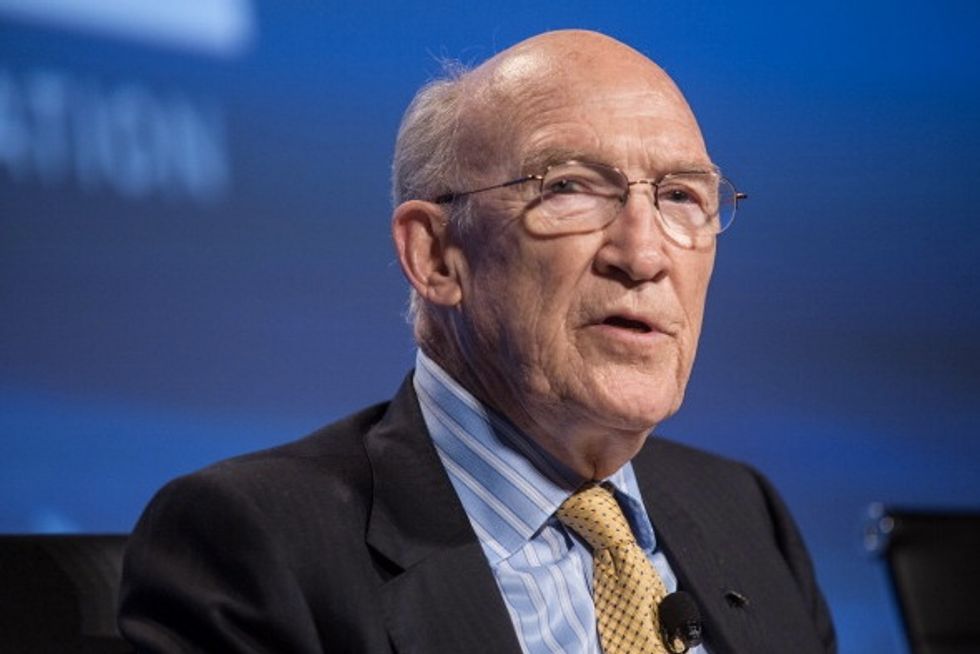 Former U.S. Sen. Alan K. Simpson speaks at the 2012 Fiscal Summit in Washington, D.C. (Image source: Brendan Hoffman/Getty Images)
Bush has said he is considering running for president next year. He is the son of former president George H.W. Bush and the younger brother of former President George W. Bush.
Simpson told the Powell Tribune that Jeb Bush has a handle on health care, Social Security and other major issues.
—
Follow Dave Urbanski (@DaveVUrbanski) on Twitter