They say the best way to understand a man's struggles is to walk a mile in his shoes.
But what if his shoes have fallen apart?
A nurse at the Salisbury, North Carolina, Veterans Affairs Medical Center gave a Vietnam veteran the shoes off his own feet last November when he saw the state of the vet's tattered footwear, the Raleigh News & Observer reported Monday.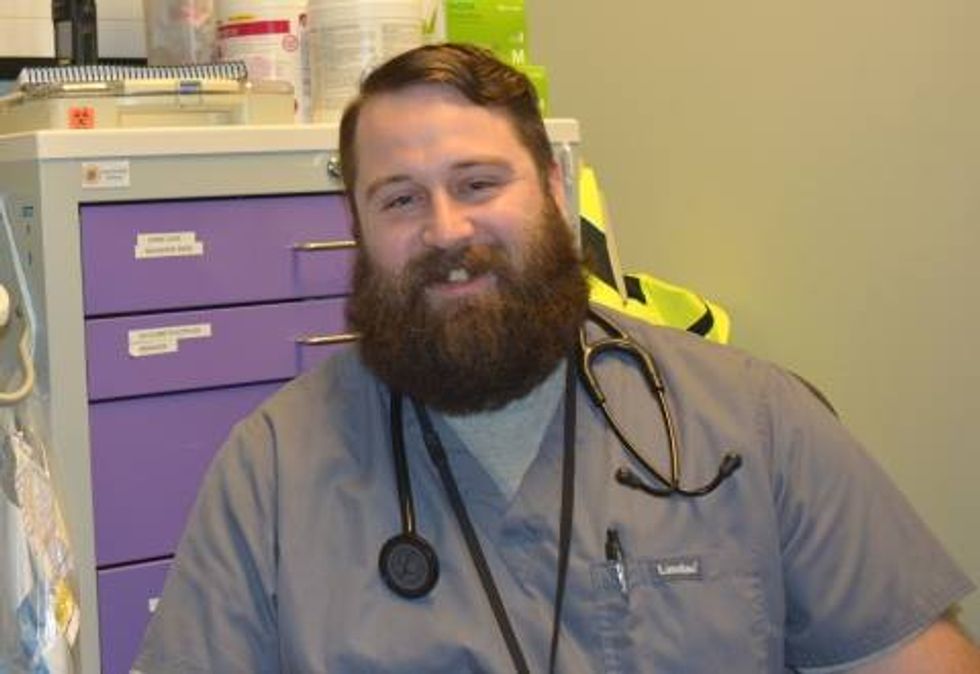 VA hospital nurse CHuck Maulden. (Image via Salisbury VA Medical Centerl/Facebook)
Chuck Maulden, 33, had only been working at the hospital for a few months when the old man came in, feet blistered badly and ratty tennis shoes falling apart.
"I tried to take care of him medically as best I could," Maulden recalled, and as he washed the man's feet and the vet talked about being in "bad water" in Vietnam, Maulden said, "I got the impression that he didn't always have a roof over his head."
Maulden said it didn't feel right to put the man's destroyed sneakers back on him after bandaging his feet.
"Those shoes were just beat to death," Maulden said. "I just didn't feel that I could solve the problem medically and then put those shoes back on him."
Then he realized he and the vet had roughly the same shoe size.
"How does that feel?" Maulden asked the man as he put his own, new Nike sneaker on his foot.
"It feels good," the man told him. "I need to get me some of these."
So Maulden gave him the pair of shoes and finished his shift wearing a pair of medical booties.
The story of Maulden's generosity came to light when the veteran's nephew called to thank the hospital and the hospital posted the story on its Facebook page.
Speaking to the News & Observer, Maulden downplayed his generosity.
"It was easier to do than not to do," Maulden said. "I don't think I could have slept at night if I hadn't done it."
—
Follow Zach Noble (@thezachnoble) on Twitter