An Israeli court ruled Monday that seven Arab citizens of Israel accused of training to go fight with the Islamic State group will remain in jail for the duration of their legal proceedings.
Israel's Shin Bet security service says the men of slaughtered sheep as part of their practice for the terrorist group that's become notorious for beheading its prisoners.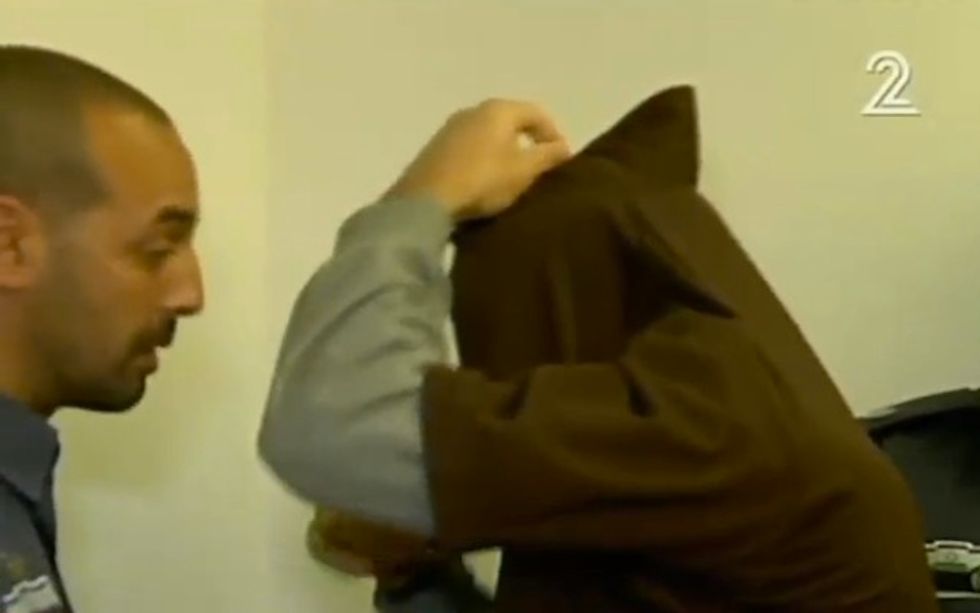 One of the men suspected of belonging to an Islamic State cell in Israel hides his face from media cameras.(Image source: Israel's Channel 2)
Quoting from the indictment against them, Israel's Ynet News reported that six of the men regularly met to plan a trip to Syria to fight President Bashar Assad's forces. Israeli authorities say they initially argued over whether to join the Islamic State or the Al Qaeda-affiliated Nusra Front, but eventually agreed last year to join the Islamic State. They were arrested in November and December.
According to Ynet, the indictment against the men says they gathered on a farm where they learned to make Molotov cocktails, ride horses and slaughter sheep in advance of their trip to the war zone.
One of the accused was identified as Adnan Jamil Ala a-Din, a 39-year-old former public defender from Nazareth, who previously gave an interview detailing his support for the Islamic State.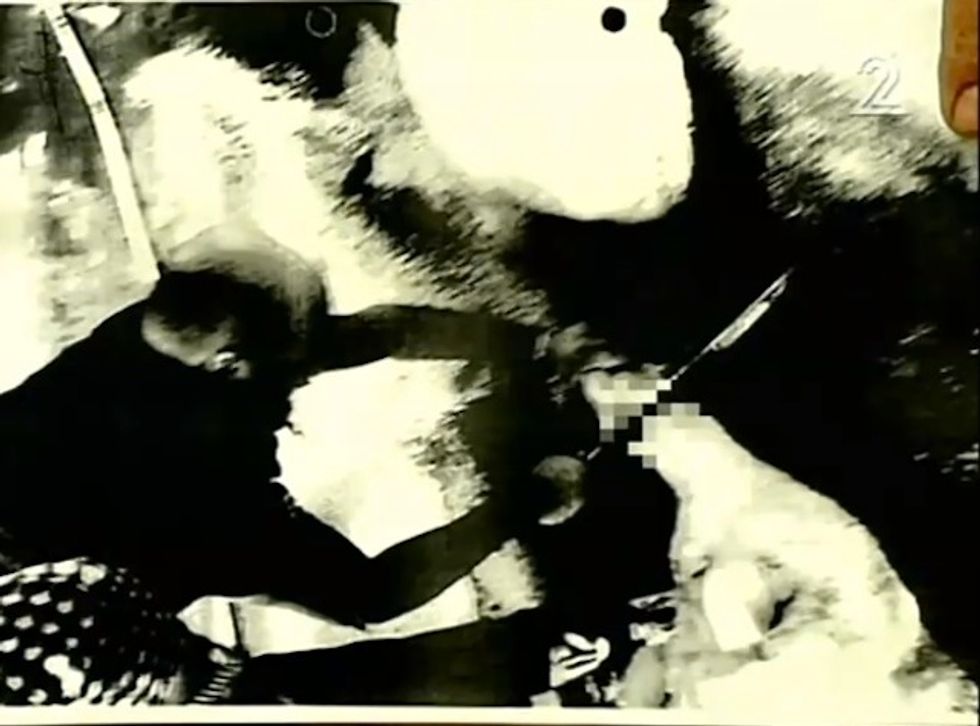 Israel's Channel 2 aired images it said showed the men learning how to slaughter sheep. (Image source: Israel's Channel 2)
Last year, he told the Israeli newspaper Yediot Aharonot why he supported the terror group.
"Most Muslims do not know that there is a stable state with clear policies. This is a state that believes in the Koran and the Prophet Mohammad," he said.
The men denied the allegations against them to reporters covering the court hearing Monday.
Another of the accused, who was not identified, told Israeli news crews that his arrest was part of Israeli Prime Minister Benjamin Netanyahu's election efforts ahead of the March 17 election.
"It's all lies. I think the arrests were made so Prime Minister Netanyahu's support rate will increase on our expense," the defendant said. "We're ahead of elections and he just wants to prove himself. We're sure we didn't support Daesh [the Islamic State group] and all that is attributed to us lacks evidence."