Sen. Rand Paul (R-Ky.) taunted the "liberal media" on Tuesday for supposedly misreporting his views on vaccines. He tweeted a photo of himself getting a "booster vaccine" and included the message, "Today I am getting my booster vaccine. Wonder how the media will misreport this?"
Daily Beast "senior editor" Justin Miller saw the tweet and apparently couldn't help himself. He responded to the U.S. senator, "F*** you."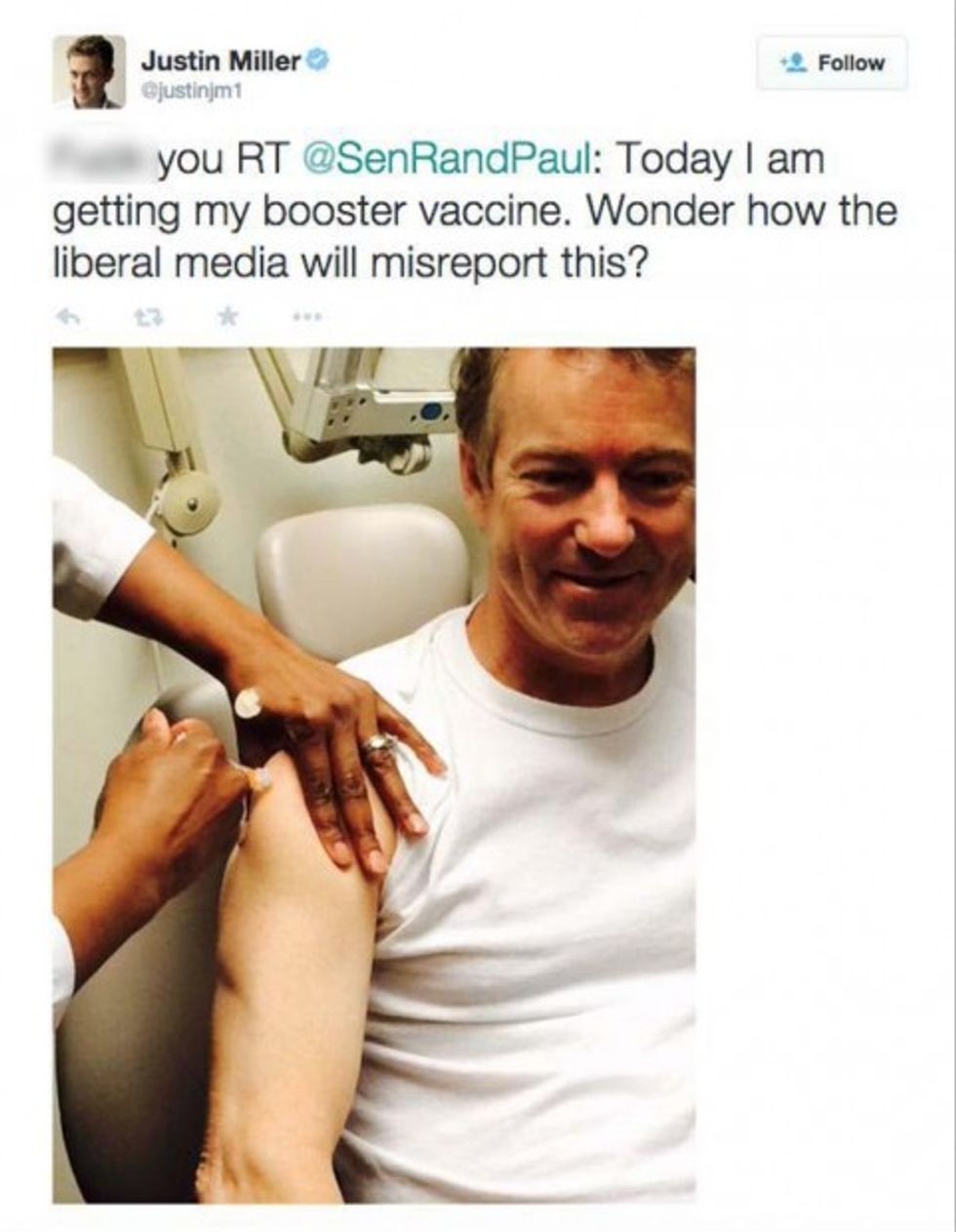 (Twitter)
Sergio Gor, a spokesman for Paul, told Politico in an email that it was "completely unacceptable for a journalist to be tweeting these type of comments."
Miller quickly deleted the tweet and eventually apologized for the "insult."
"I replied from my personal account to what I felt was spin after Senator Paul said factually incorrect things about vaccines. It would've been better to respond with facts than an obscenity, and I deleted the tweet so it wouldn't reflect on the Beast. I'm sorry for the insult," Miller said in a statement provided to Politico.
During an interview on CNBC, Paul expressed his support for vaccinating children, but said parents should be able to decide what's best for their children. However, many media outlets latched onto one comment in particular.
"I have heard of many tragic cases of walking, talking normal children who wound up with profound mental disorders after vaccines," he said.
In the same interview, Paul called vaccines "one of the greatest medical breakthroughs that we've had" and said he was a "big fan."