Sen. Ted Cruz (R-Texas) on Monday introduced a bill to eliminate Obamacare, an effort to finally move a repeal bill through a Senate that had been controlled by Democrats until this year.
Cruz's bill reflects his longstanding position that while President Barack Obama would veto a repeal bill, Congress should finally send him one at some point to get him on record, and then pass smaller bills that repeal or alter parts of the giant health care law.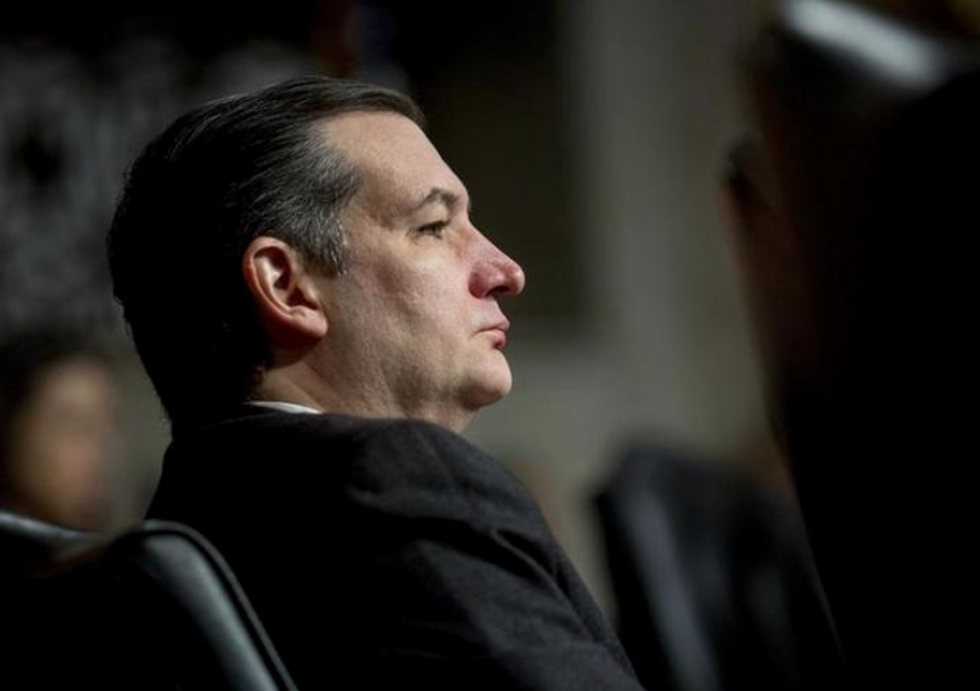 Sen. Ted. Cruz (R-Texas) proposed a bill to repeal Obamacare, and 47 senators signed up as cosponsors. The House will pass its own version of a repeal bill later today. Image: Bloomberg/Bloomberg via Getty Images
"The results of this disastrous law speak for themselves: millions of Americans out of work or unable to find full-time work," Cruz said. "Premiums going through the roof while median incomes have fallen. Millions who have lost both their doctors and the plans they liked, contrary to the President's promises."
"The president will be faced with a clear choice: either listen to the American people, who have never supported this law, or ignore them, and ignore the disastrous harms to millions of families, young people, and the most vulnerable among us," Cruz said.
Cruz introduced his bill with 47 cosponsors, and assuming all Republicans support it, there are 54 votes in the Senate to repeal Obamacare. But that's still not enough — 60 votes would be needed to advance the bill in the Senate, which means at least six Democrats would need to vote with the GOP before it can go anywhere.
But Republicans seem likely to ramp up the pressure. The House later today will pass their own repeal bill and send it to the Senate.
Predictably, the White House said Obama would veto the House bill if it were presented for his signature into law. The White House defended the law as one that's working and that's also helping to reduce the deficit, largely due to the taxes the bill raised.
"The Affordable Care Act is not only working, it is fully integrated into an improved American
health care system," the White House said. "Discrimination based on pre-existing conditions is a thing of the past."
Read Cruz's bill here: