The Defense Department predicted Tuesday that the release of a video showing a Jordanian pilot being burned alive by the Islamic State would backfire against the terrorist organization in the region.
"In the end, it just shows the utter corruption, the debasement of who they are as an organization, and yes, I think that at least regionally, it will backfire," said Pentagon spokesman Adm. John Kirby.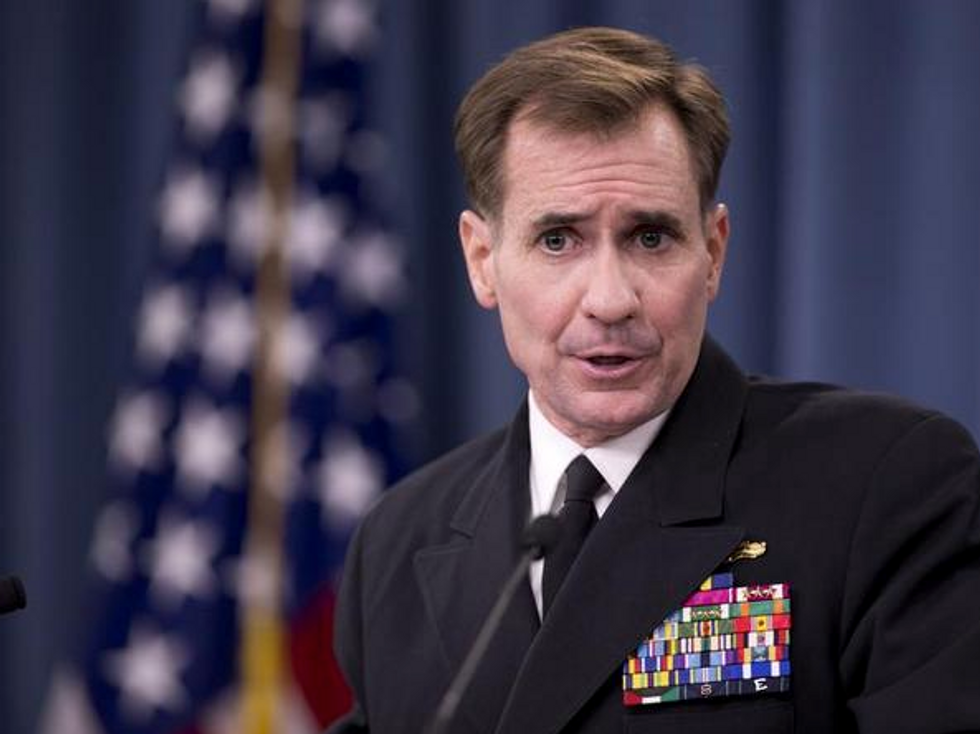 Pentagon spokesman Adm. John Kirby said the release of a video showing the burning death of a Jordanian pilot was not the act of a group that's winning, and said the Islamic State isn't winning. Image: AP Photo/Manuel Balce Ceneta
Kirby said a few times that the U.S. is already putting as much pressure as it can on the Islamic State, short of moving a massive ground force into Syria. But he repeated that Defense is working with regional partners to fight back against the group that has brought violence against several foreign nationals, as well as some U.S. citizens that have been captured.
He said that pressure is already having an effect on the Islamic State, and said the group's decision to keep murdering its captives "aren't the acts of a winner."
"They're certainly not… the behavior of a winner, and they're certainly not, in our view, going to further advance any success by them," he said. "I do think that this will be a setback, eventually."
Kirby said the U.S. would not have any specific reaction to the death of Jordanian pilot Lt. Muath al-Kaseabeah, just as the U.S. has had no particular reaction to the deaths of U.S. citizens. But he said again that coalition forces are moving as fast as they can to fight the Islamic State.
"Nothing's going to change about that. Nobody's letting off the gas," he said. "We're going to continue to put pressure on ISIL regardless of these barbaric acts."
"What these acts do, however, I mean, they bring into stark relief just how despicable these people are and how little they care," Kirby added.
Earlier in the day, President Barack Obama said the U.S. would make new efforts to fight the group. When asked what that might entail, Kirby declined to offer any specifics.
"We don't talk about future plans and operations," he said.