Think youth and brawn can beat a seasoned boxer?
Think again.
A video posted to YouTube late last year is attracting attention for the mismatch it shows: a young, muscled guy taking on an old sweater-wearing man in a boxing match.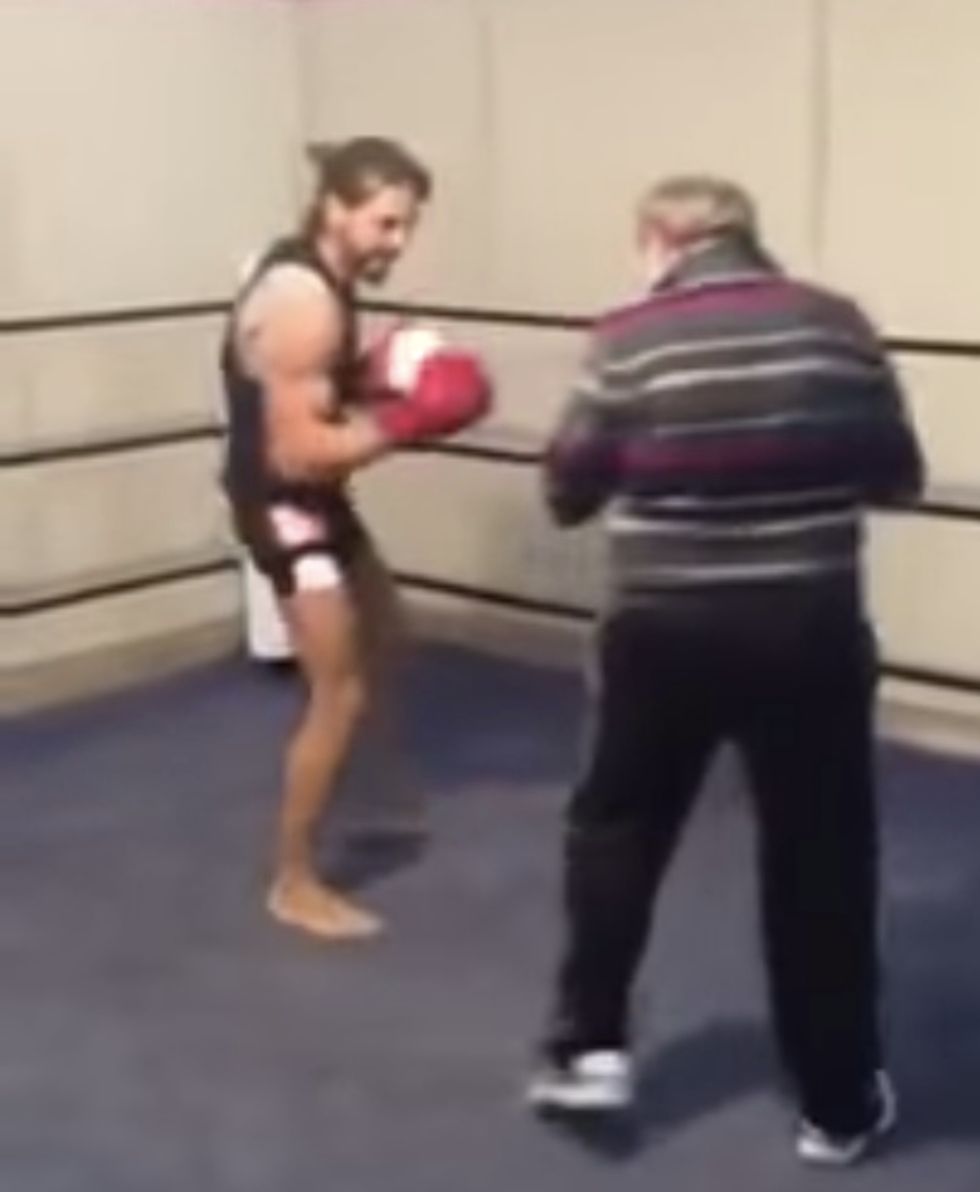 Image via YouTube
The match does not end well for the younger guy.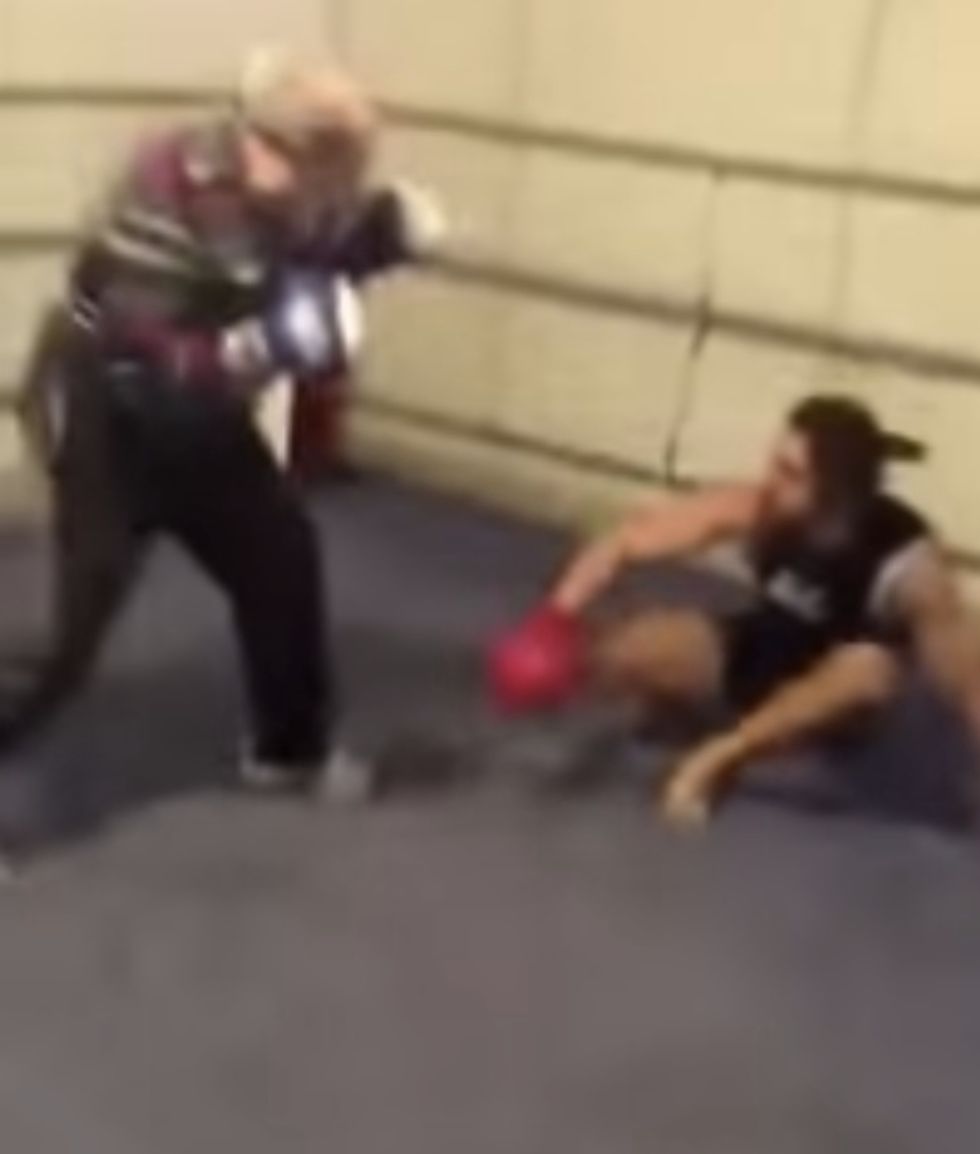 Image via YouTube
On Reddit, the video was posted on Monday with the title, "Boxer challenges his old teacher to a fight," though many people quickly pointed out the young guy's apparent lack of training.
"No way that kid is a boxer," one commenter wrote. "He reaches forward when he jabs for absolutely no reason, he doesn't use his range effectively, he crosses his legs when he gets hit, he swings with his arms not with his body and he lowers both hands when he attempts to strike."
Watch the bout below:
Commenters on Reddit and YouTube reveled in the display of old school skill triumphing over a younger fighter.
"[I] grew up boxing," a Reddit commenter wrote. "The best part of the video is when the old man feints the kid[']s right hand at 23 seconds. [I]f [I] was the kid, [I] would've been like, 'oh s***.' [A]lso, the left hook and the fact that he doesn't even remove his sweater to dispose of him are slightly bruising to the ego, and the face as well."
"It's great to see the opposite of what is expected, old and body just maintaining beats the crap out of young and muscled in the prime," wrote one YouTube commenter.
Another YouTube commenter summed up the dilemma facing the young fighter:
It's a catch-22 for the younger gentleman. If he wins; he just beat up an old man. When he lost; well, he lost to an old man. The old sir has some hard hits, it sounds like. Good for him.
—
Follow Zach Noble (@thezachnoble) on Twitter