Australian pro golfer Richard Green, teed up for the 15th hole, hoisted the driver behind his head and let it fly against the ball.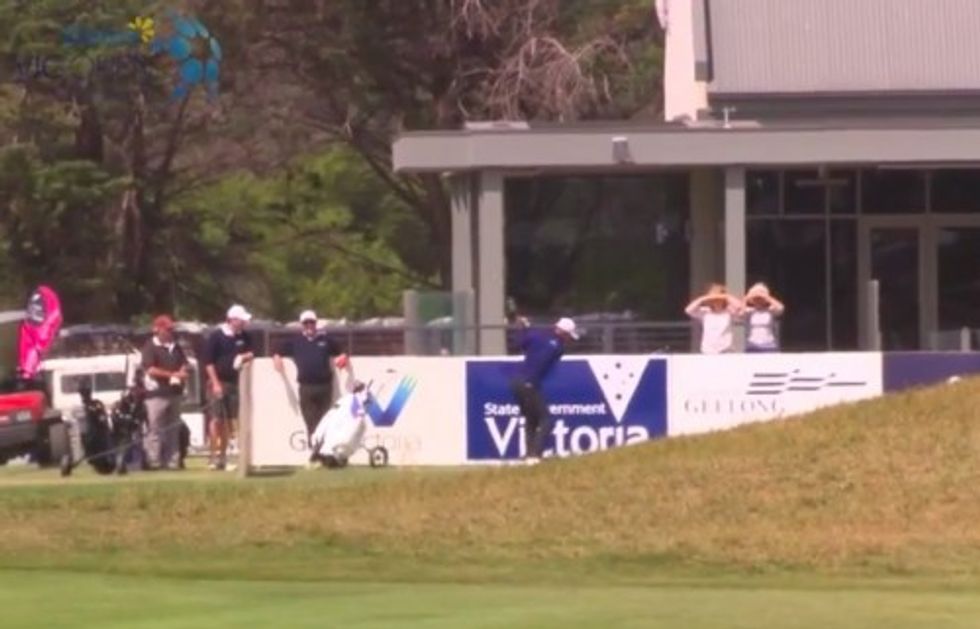 Image source: YouTube
When it bounced toward — and, in fact, landed in — the bunker far from the hole, those nearby at the Thirteenth Beach Golf Links in Australia couldn't have guessed what was about to happen next.
After a few milliseconds, the ball reappeared — as if someone caught it and quickly tossed it out of the bunker...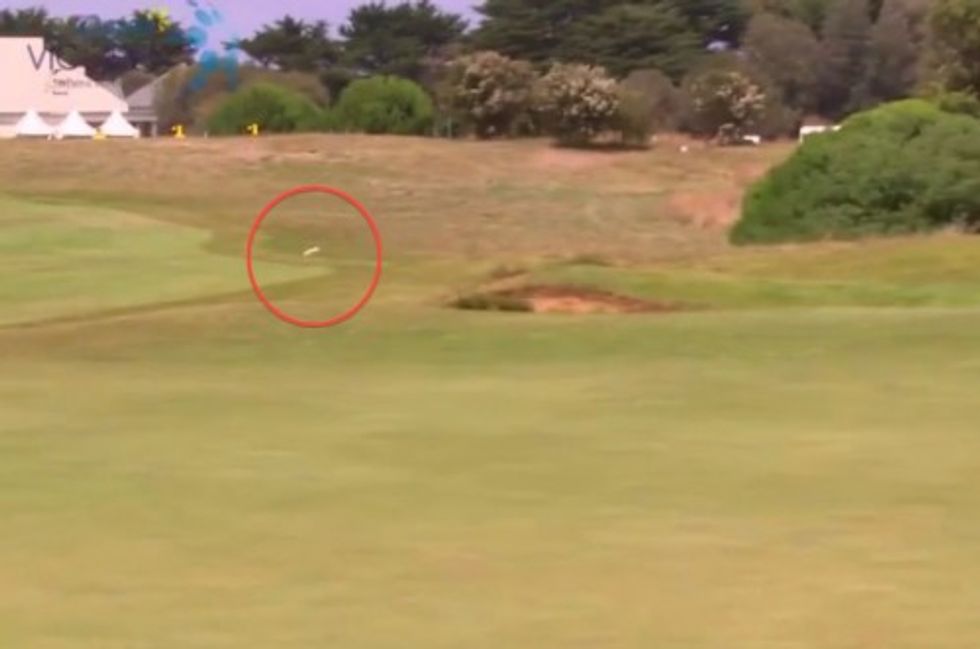 Image source: YouTube
...making it shoot across the green on a line directly toward the hole...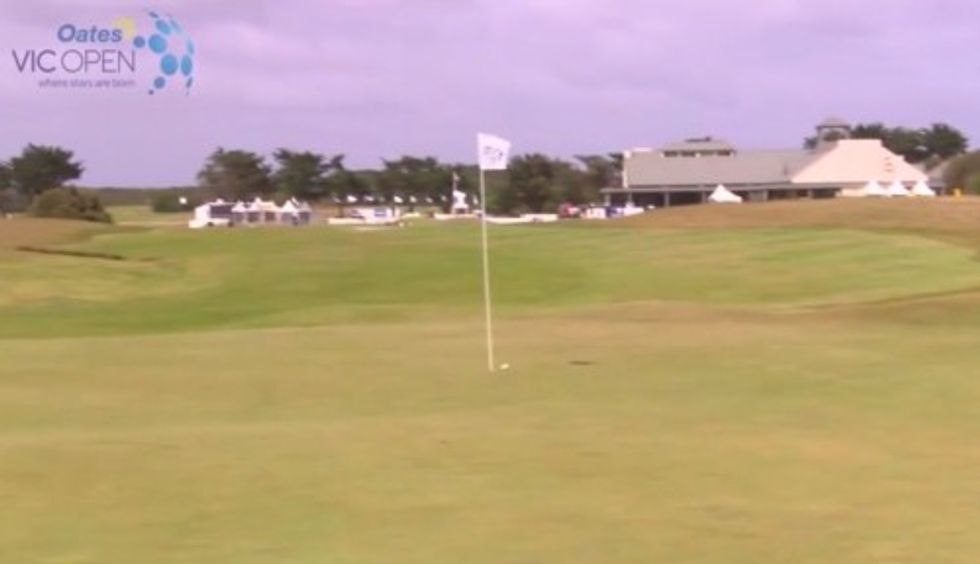 Image source: YouTube
And right in the cup is where it ended up — to onlookers' disbelieving cheers and shouts.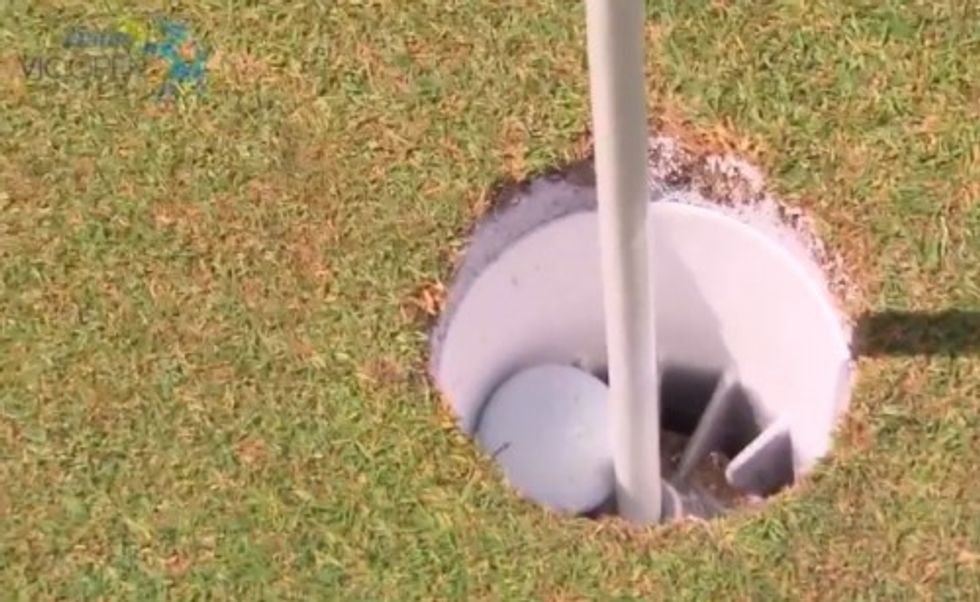 Image source: YouTube
Check it out Wednesday's highlight:
—
Follow Dave Urbanski (@DaveVUrbanski) on Twitter