One of the last remaining White House advisers to have been with President Barack Obama since his first presidential campaign is leaving his post.
White House senior adviser Dan Pfeiffer said he plans to depart by the end of February.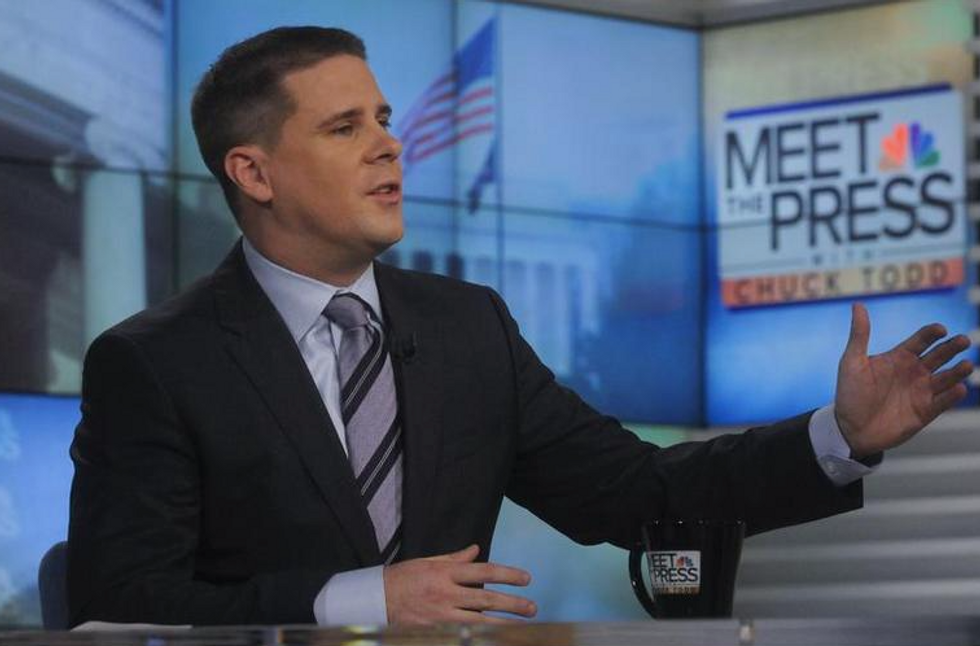 Senior White House adviser Dan Pfeiffer on NBC's "Meet the Press," Jan. 18, 2015. (NBC NewsWire/NBCU Photo Bank via Getty Images )
"Dan has been beside me every step of this incredible journey, starting with those earliest days of the campaign in 2007," Obama told the New York Times in a statement. "And through it all he's been smart, steady, tireless and true to the values we started with."
Obama said he would miss having Pfeiffer "just down the hall from me."
Pfeiffer told Obama he was leaving while aboard Air Force One on the way to Boise, Idaho, last month.
"Dan brings a very keen ability to see the arc of the president's story, and why the president got into this to begin with," White House chief of staff Denis McDonough said, according to the Times. "He has demanded that we maintain discipline around that outlook, and he has been unrelenting in that discipline."