What if we told you that the origin of Super Bowl-winning New England Patriots coach Bill Belichick's controversial "Tea Party"-style shirt involves a former Navy SEAL?
Well, listen up.
Belichick got plenty of attention by wearing the red shirt with the phrase "Don't Tread on Me" into the stadium before Sunday's big game:
Here is Belichick's "Don't Tread on Me" T-shirt, courtesy of Herald photog Nancy Lane pic.twitter.com/mCITuLBVSj

— Jeff Howe (@jeffphowe) February 1, 2015
On Tuesday, Patriots spokeswoman Stacey James explained it this way to the Boston Herald: "They have some friends in the Marines, and this was a gift from them. ... Multiple coaches were wearing the shirt. This was specifically to support the military."
But there's a little more to it, and it involves former SEAL Dom Raso. According to a tip we got, the shirt is actually a take on the logo for Raso's training company, Dynamis Alliance. The red "A" and the serpent even appear on a new shirt that Raso's group sells: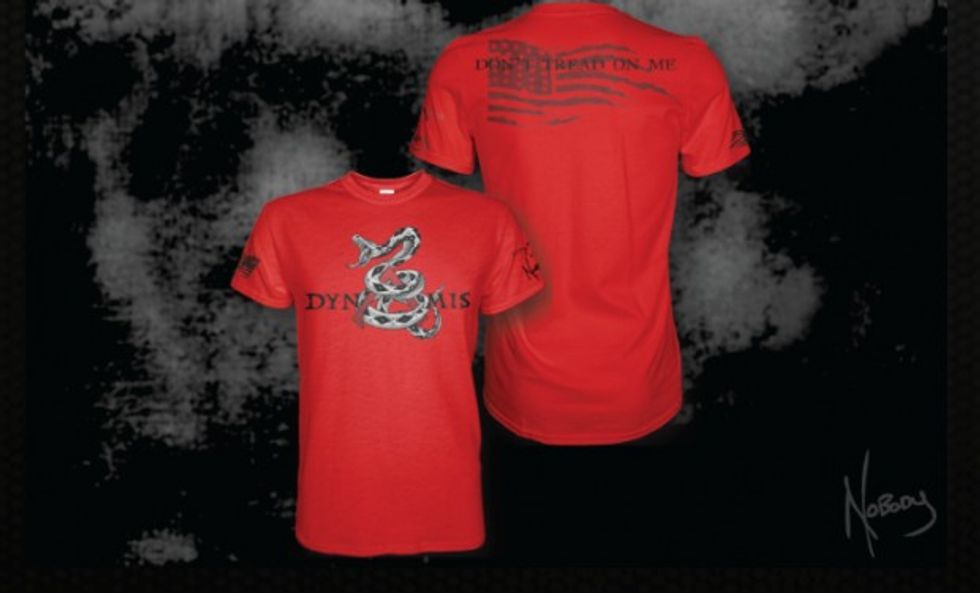 Image source: Dynamis Alliance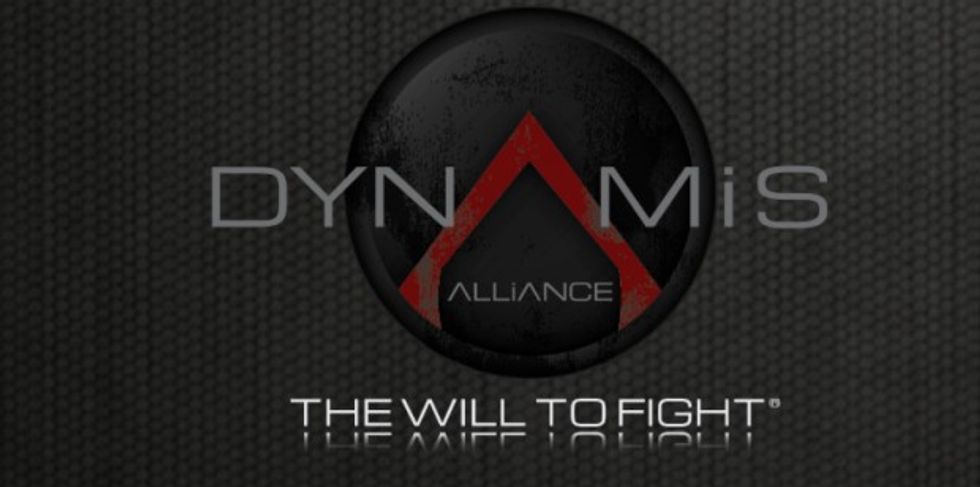 The Dynamis Alliance logo, featuring the red "A." (Source: Dynamis Alliance website)
Raso -- the company's CEO and founder -- confirmed the story to TheBlaze, telling us he interacts with the team on a regular basis and that they have a close, "special relationship."
"They saw the logo on my shirt when I showed up to a game, and I think it inspired them, because I think there is a huge outpouring of support from that community for the military."
He said any time he interacts with the players or coaches he tries to instill in them the "warrior mindset," calling himself a New England Patriot "through and through."
"I think they just connected with how I am with the military, the stuff that I've done and my background, and seeing my logo on my shirt I think it inspired them and they wanted to use that as something to rock for the Super Bowl."
He said he hasn't heard directly from Belichick since some of the controversy, but he has gotten good feedback from the players.
"I did talk to some of the other guys about it, and said, 'Hey I'm honored that you rocked that.' And they're pretty much like, 'Hell yeah, I wouldn't have it any other way,'" Raso said.
"Every time I go there, they have nothing but respect and admiration for what we do," he said, talking about the way the team treats the military and veterans.
"I love the team and I love what they stand for," Raso concluded.
Belichick garnered attention from conservatives earlier this year when he took his team to the hit movie, "American Sniper." According to CBS Sports, Belichick is also a big history buff.
The Patriots did not immediately return requests for comment.