A surveillance video apparently out of South Korea showed what appears to be a group of female students in school uniforms walking into an elevator, with a couple of them trailing behind as the doors began closing.
Unfortunately one of the students got her lower leg caught between the doors.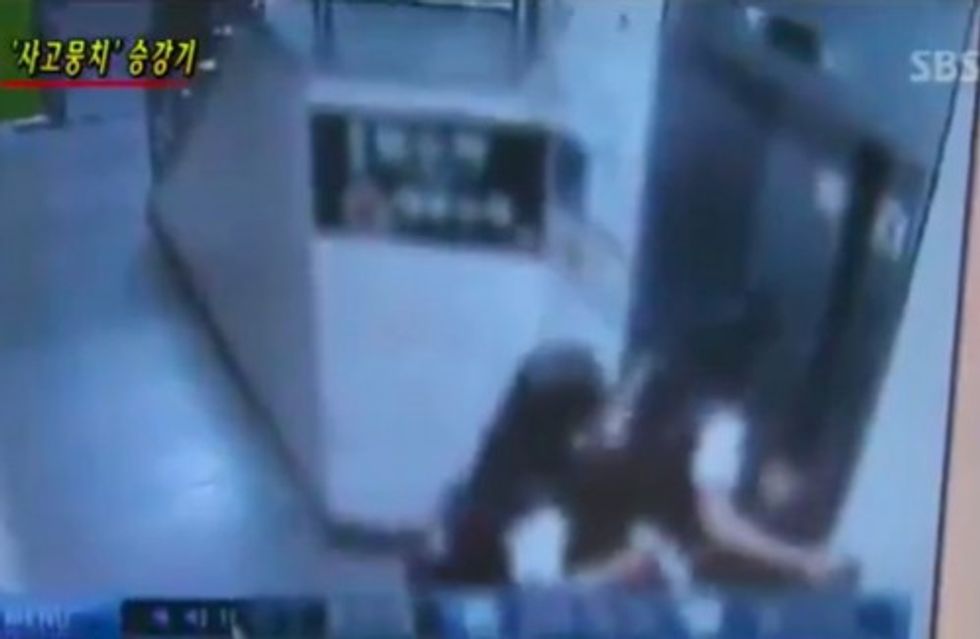 Image source: Live Leak
But that's not all: As she attempted to extricate herself, the elevator began going up.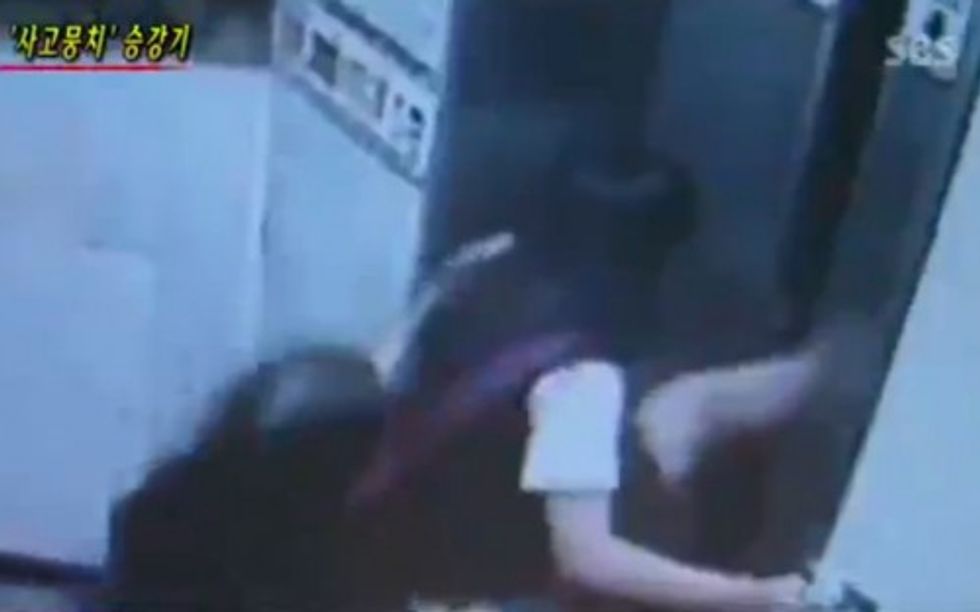 Image source: Live Leak
In fact, the elevator pulled the girl all the way to the top of the door frame, holding her upside-down.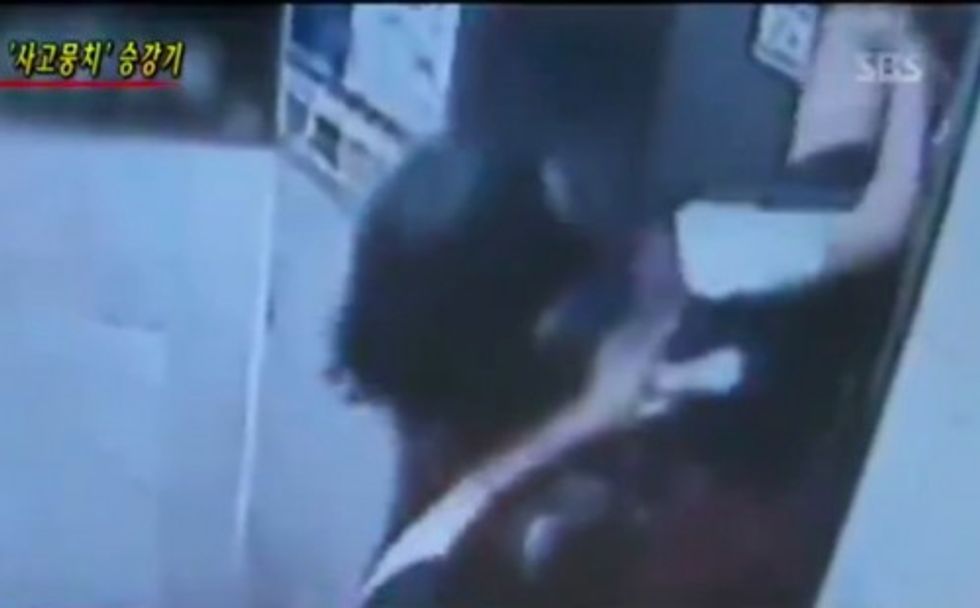 Image source: Live Leak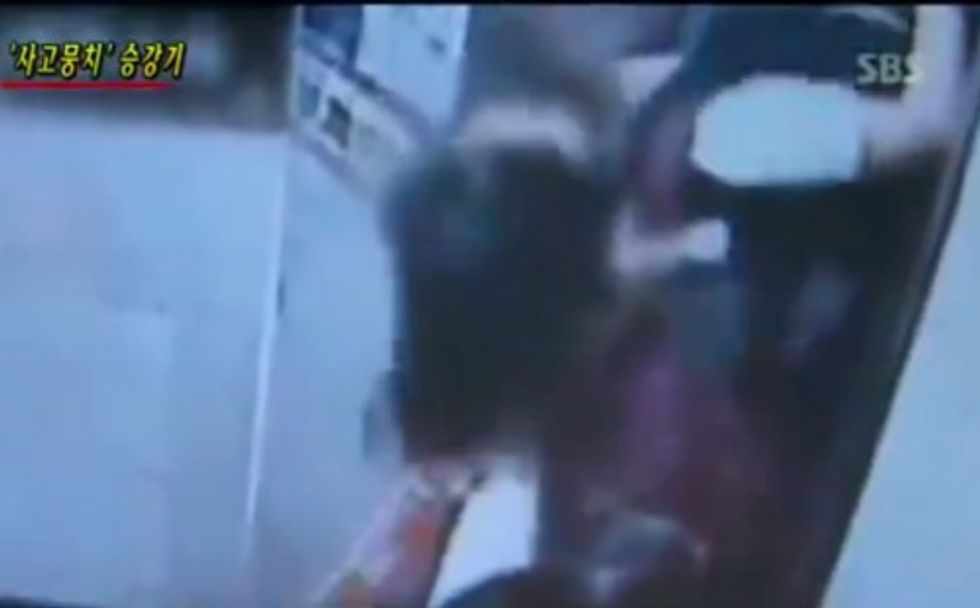 Image source: Live Leak
A fellow student had grabbed the girl and pulled down after her leg was caught; when the elevator took her to the top of the frame, the other student apparently was able to pull hard enough to free her.
While a time and date that flashed onscreen showed the incident apparently was recorded in 2009, the video was posted to Live Leak early Wednesday morning and doesn't appear to have been reported on or posted previously.
Here it is:
—
Follow Dave Urbanski (@DaveVUrbanski) on Twitter