Think gender is a black-and-white issue?
Many Millennials apparently don't.
As part of its "Massive Millennial Poll", the pop culture and news site Fusion asked 1,000 people ages 18-34 whether they thought there are only two genders, male and female.
The results: 46 percent of respondents said there are only two genders, but 50 percent said two genders just isn't enough to describe human diversity.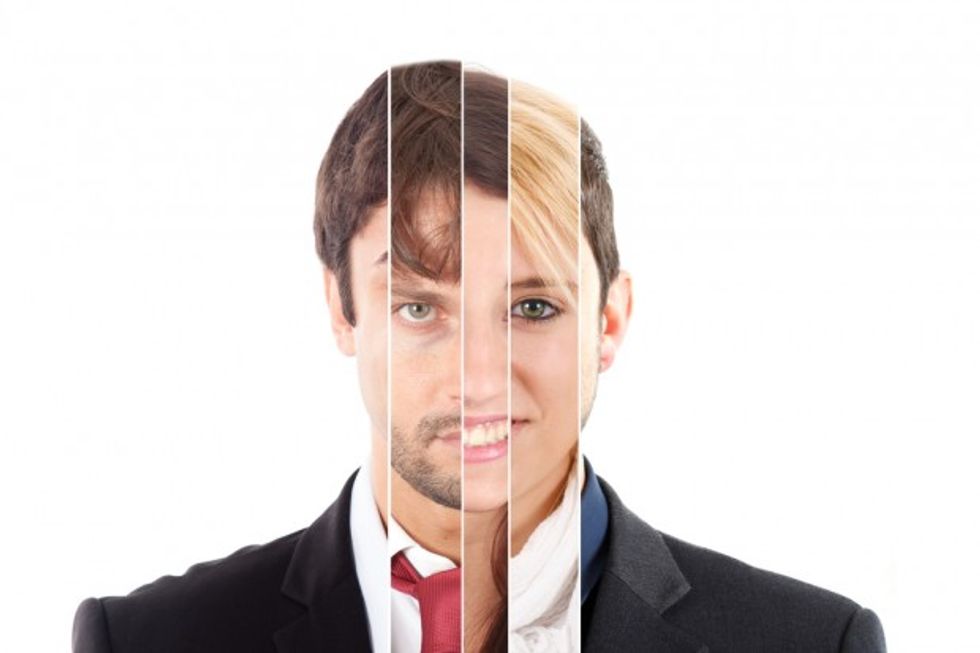 Image via Shutterstock
Women and Northeast Millennials were more likely to reject the male/female binary, with 57 percent of female respondents saying that gender falls on a spectrum, compared with 44 percent of men, while 58 percent of Northeast residents agreed with the spectrum theory.
In the South, only 42 percent of respondents bought the spectrum explanation.
There was a huge racial gap in the poll: While 55 percent of white respondents said gender is a spectrum, that number fell to 47 percent among Latinos and 32 percent for blacks.
For more than 70 years, the notion that sexual orientation is a spectrum, not a binary (see the Kinsey scale) has been gaining traction in certain circles — it's the notion that people aren't strictly "straight" or "gay," but that a whole range of gray areas exist in between and among those labels.
The idea that sex itself might not be a binary is relatively newer, but already has many adherents, from the respondents of the Fusion poll to the government of India, the world's largest democracy, which recognized transgender people as a "third gender" in April 2014.
What do you think? Take the poll below and discuss.
—
Follow Zach Noble (@thezachnoble) on Twitter