It was literally a big discovery made buried beneath the sand Wednesday in Florida's Juno Beach.
After receiving a tip, local diver and shark advocate Jim Abernathy discovered a nine-foot hammerhead shark buried in the sand, WPBF-TV reported.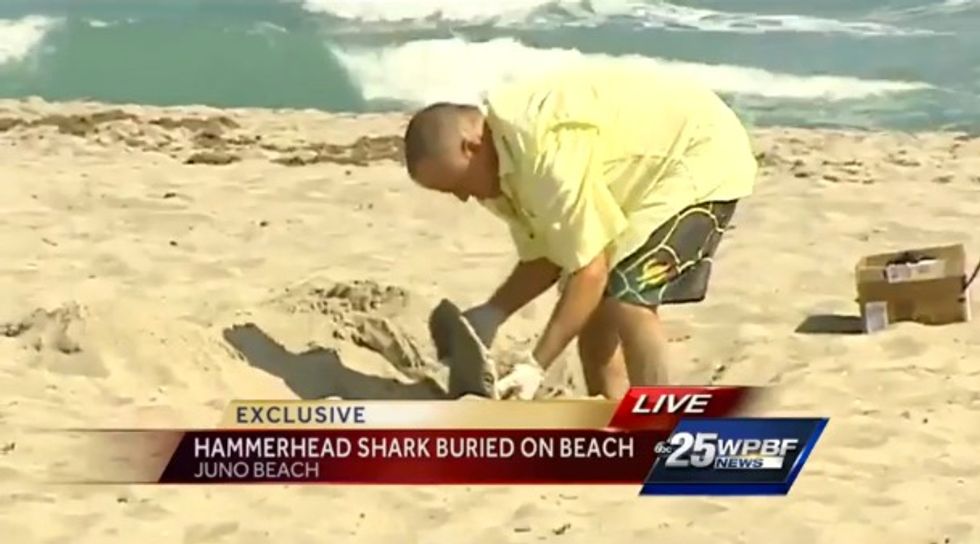 A local shark advocate found a hammerhead shark buried on a Florida beach Wednesday. (Image source: Screen grab via WPBF-TV)
Rob Rogerson, north county training officer for Palm Beach County Ocean Rescue, said such a discovery is rarely made on the beach.
"If a shark is injured and dies, it is usually well off shore. The bodies rarely make it to the beach," he told the Palm Beach Post.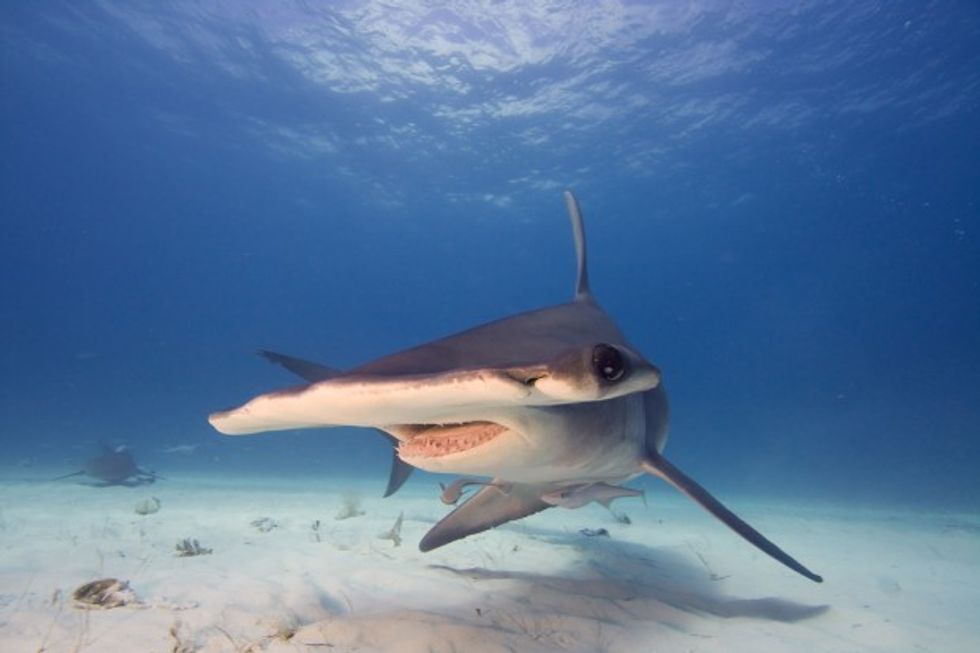 Image source: Shutterstock
The shark had apparently been caught during a shark fishing tournament that took place over the weekend.
Florida Fish and Wildlife Conservation Commission officials said they arrived on the beach Saturday evening after the fisherman who caught the shark said it died while they tried to release it back into the ocean. Hammerheads are protected in Florida, but officials reviewed footage and determined the fishermen did in fact try to release it.
Due to poor conditions, the decision was then made to bury the shark in the sand.
"The seas were choppy. It was getting dark. It would have been unsafe for us to deposit the shark carcass off shore," Liz Barraco, spokesperson for FWC, told the Palm Beach Post.
Officials said the shark's carcass would ultimately be deposited in another location.
—
Follow Oliver Darcy (@oliverdarcy) on Twitter