Norway is considering a controversial new law to criminalize beggars and those who help them with a threat of six months to a year in jail.
The Local, a Norwegian English-language website, reported that while the proposed ban was originally intended to outlaw organized gangs of beggars, it has now been extended to those who give money, food or shelter to the homeless.
"The way I read the proposed law is that if you give a hungry person something to eat or drink, or offer them somewhere to sleep, then you are helping begging and you will be liable to imprisonment or a fine," Oslo city council member Marianne Borgen told Britain's the Telegraph.
"We should all be able to show our humanity and help individuals. Of course the government didn't mean to criminalize you or me if we give someone a cup of coffee, but under the proposed law we would be liable to prosecution," Borgen said.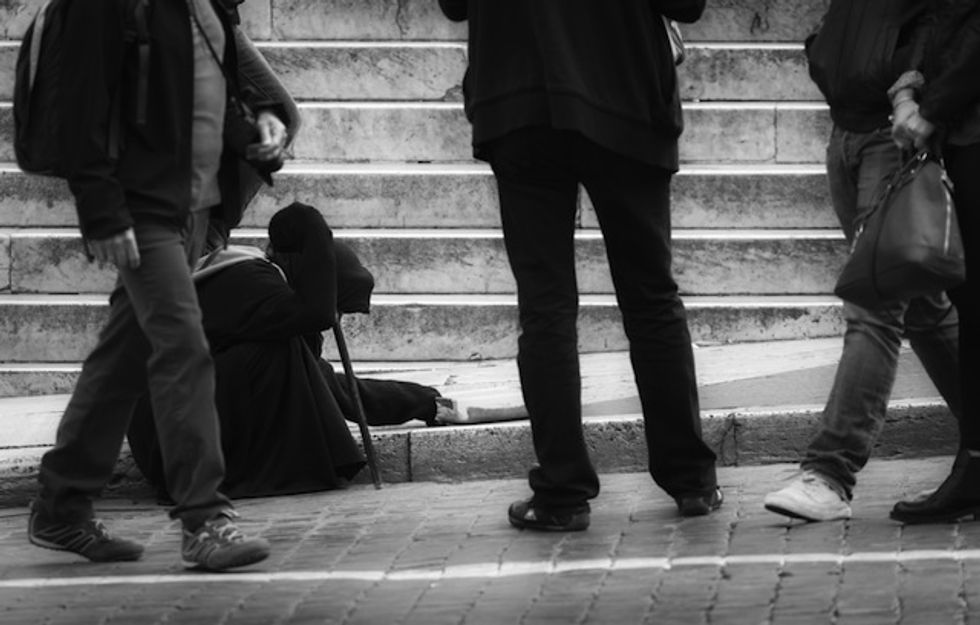 Photo: Lasse Ansaharju/Shutterstock
Inger Husby, who lives in the Oslo suburb of Boler, told NRK that she often opens her home to the homeless. She's now worried her good deeds could be criminalized.
"They have stayed here several times. I give a packed lunch to those here in Boler, and I fill their cups with cocoa. I wash their clothes when they need it and they come over for dinner once in a while," Husby said. "To me, it doesn't sound possible to punish people who are helping others who are in trouble and who are poor."
Karin Andersen, a Socialist Left Party member of parliament, criticized the proposed law, writing on Twitter, "Europe's richest country criminalizes Europe's poorest people."
However, Norwegian Justice Minister Anders Anundsen said the government is trying to crack down on those running begging networks which he called an "organized business."
"We need to give the police the legal authority to crack down on people who arrange for beggars to get here, often in large groups," Anundsen said according to the British newspaper the Independent.
The Local reported that under the proposed anti-begging law, organized begging would be punishable by up to a year in prison. Those who help the downtrodden would be risking the same prison term.
Last year, the Norwegian government passed a law allowing local authorities to ban begging in their towns; however, few implemented the ban, the Telegraph reported.