Pope Francis in September will become the first Pope to ever address a joint session of the U.S. Congress.
House Speaker John Boehner (R-Ohio) on Thursday announced that Pope Francis has accepted an invitation to speak to members of the House and Senate.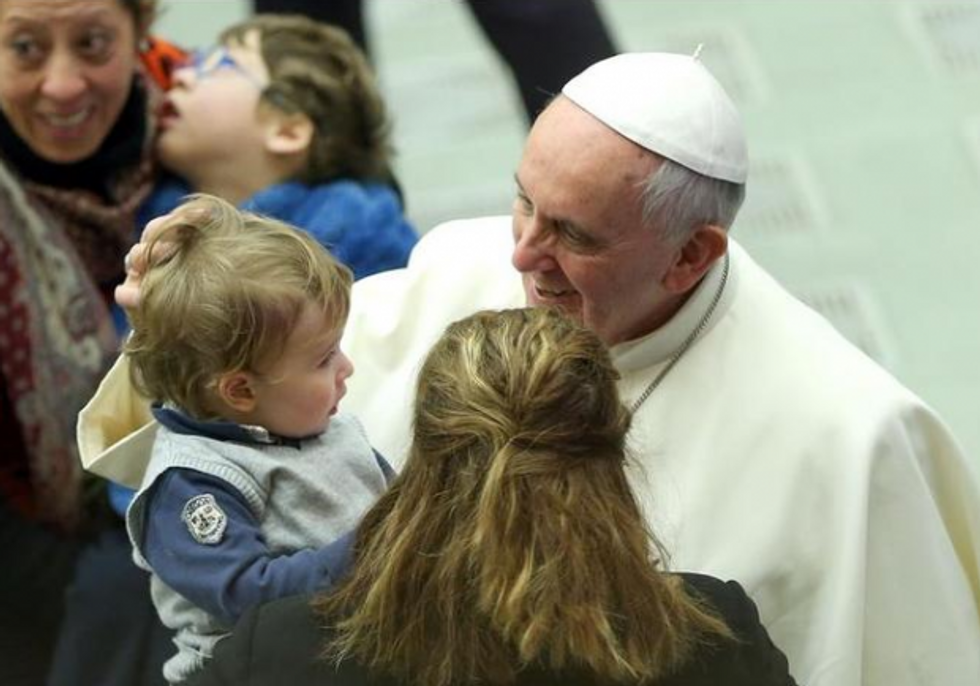 Pope Francis will address a joint session of Congress in late September, according to House Speaker John Boehner (R-Ohio). Image: Franco Origlia/Getty Images
"On September 24th, His Holiness Pope Francis will visit us here at the United States Capitol," Boehner told reporters.
"That day, His Holiness will be the first Pope in our history to address a joint session of Congress," he said. "We're humbled that the Holy Father has accepted our invitation, a soon we're going to look forward to receiving his message on behalf of the American people."
"The American people look forward to hearing Pope Francis' call to love our neighbors and to find new and creative ways to meet the pressing needs of those who exist on the fringes of society," said Senate Majority Leader Mitch McConnell (R-Ky.).
"From the slums of Buenos Aires to St. Peter's Square, Pope Francis is moving the hearts of millions and inspiring a new generation with an engaging and compelling style," he said. "I join Speaker Boehner in welcoming this inspirational leader, with his simple message of compassion and openness to others, to the Capitol."
Boehner caused a stir earlier this year by inviting Israeli Prime Minister Benjamin Netanyahu to speak to Congress, an event that is still planned for March 3. Democrats and the Obama administration bristled at that announcement and said they were not told ahead of time.
When asked today if it was a good idea to invite Netanyahu given the political fighting it started, Boehner said "It was a very good idea."