President Barack Obama's budget proposal released this week calls for reducing the number of people privy to high-level security information.
Under the proposal, the number of federal officials or contractors with security clearances would be slashed by 10 percent. The reduction is intended to save money and is part of a larger $4 trillion taxing and spending plan the White House released this week.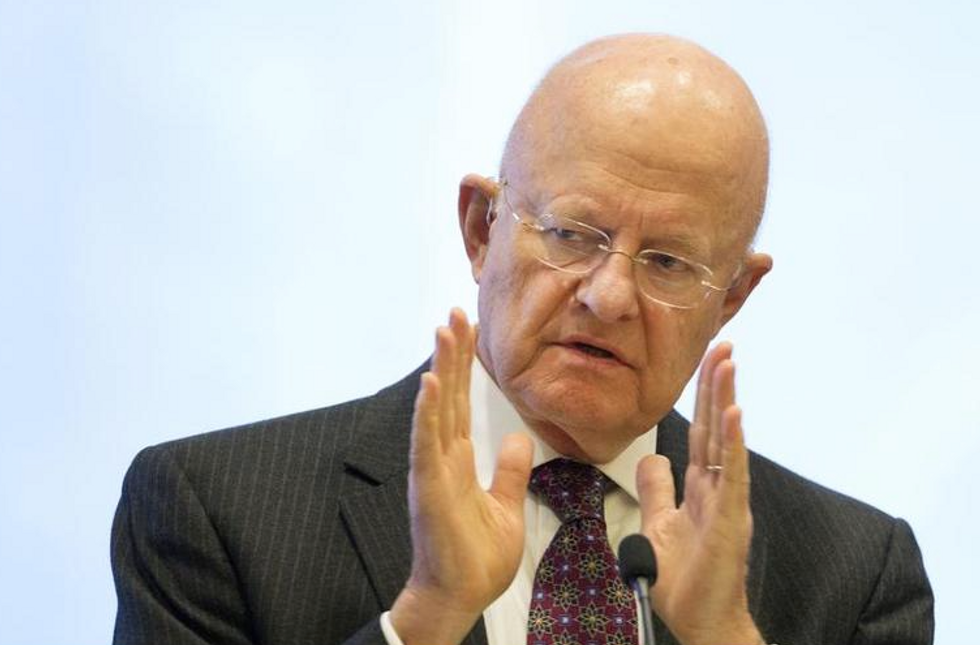 James Clapper, the Director of National Intelligence, speaks at the International Conference on Cyber Security at Fordham University, Wednesday, Jan. 7, 2015, in New York. (AP Photo/Mark Lennihan)
"The Director of National Intelligence issued a requirement for all agencies to validate whether each individual identified as eligible for access to classified information still required eligibility," the budget proposal says.
"Through this process, the administration achieved its objective to reduce the total number of security-cleared individuals by 10 percent," the budget proposal says on page 51. "This reduction will allow agencies to better deploy resources to priority activities, such as completing periodic reinvestigations for the most sensitive populations."
Currently, 5.1 million people can access at least some classified information, according to the Federation of American Scientists, an organization that monitors government secrecy.
With a 10 percent reduction, that would place the number about 4.6 million, but the actual figure is not available.
The FAS, which flagged the budget provision on reduction, reported that it reached Eugene Barlow, a spokesman for the Office of the Director of National Intelligence, who said the precise number will be presented in April in the next annual report on security clearances.
A reduction could produce a cost savings, as it cost executive branch agencies about $1.6 billion on the security clearance system, while a background check for those with top secret clearance costs about $3,959 each, according to the Office of Management and Budget.
The OMB said in a 2014 report that reinvestigations were not required for about 22 percent of people with access to top-secret information.
"This Review found that there is a significant backlog of overdue periodic reinvestigations within agencies across the Executive branch, principally due to resource constraints," the OMB report said. "Specifically the most recent data show that roughly 22 percent of the population eligible for access to classified information at the TS or TS/SCI level was outdated, and no reinvestigation had been requested. This backlog poses unacceptable risk, leaving the U.S. Government potentially uninformed as to behavior that poses a security or counterintelligence concern."
—