A New Smyrna Beach, Florida, homeowner was lying in bed and watching television on Thursday night when a noise inside his house grabbed his attention. David Como said his first instinct was to grab a firearm.
Readily available were his .44 Magnum and a less deadly pistol, which he refers to as "varmint-load." The decision he made likely saved a suspected robber's life.
He took the pistol with the "non-lethal" rounds, walked out of his bedroom and found himself face-to-face with an intruder.
video platformvideo managementvideo solutionsvideo player
"I grabbed my pistol and walked out my bedroom door and there was a man coming toward me, so I shot him," Como told WKMG-TV.
Had Como chosen his .44 Magnum, the suspect very well might be dead.
"It's varmint-load, rat shot, whatever you want to call it. I had a .44 Magnum right next to me, but I chose to use the non-lethal rounds," Como said of his gun.
"My family is pretty shook up, but I'm alright. I got grandkids that are shook up, and my daughter and wife are all pretty shaken," he added.
Because of Como's merciful choice, the suspect, identified as 32-year-old Larry Graham, was able to flee with some of the homeowner's tools and truck.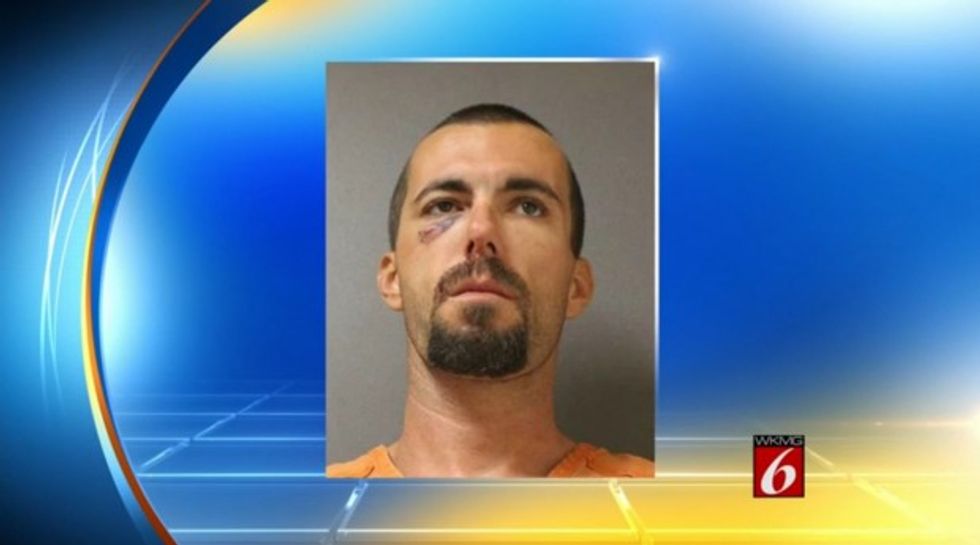 WKMG-TV
Police were eventually able to locate and arrest Graham near the area they found Como's truck abandoned. The suspect faces charges of armed burglary, grand theft, grand theft auto, aggravated assault on a law enforcement officer and possession of a firearm by a convicted felon, according to WKMG-TV.