The House next week is expected to pass a bill approving the Keystone XL pipeline and send it along to the White House, where President Barack Obama will be waiting with his veto pen.
The Senate approved its original version of the bill in late January, allowing supporters of the pipeline to break through after years of getting no where in the Democratic Senate. It passed 62-36 in a vote that saw 8 Democrats support the final bill.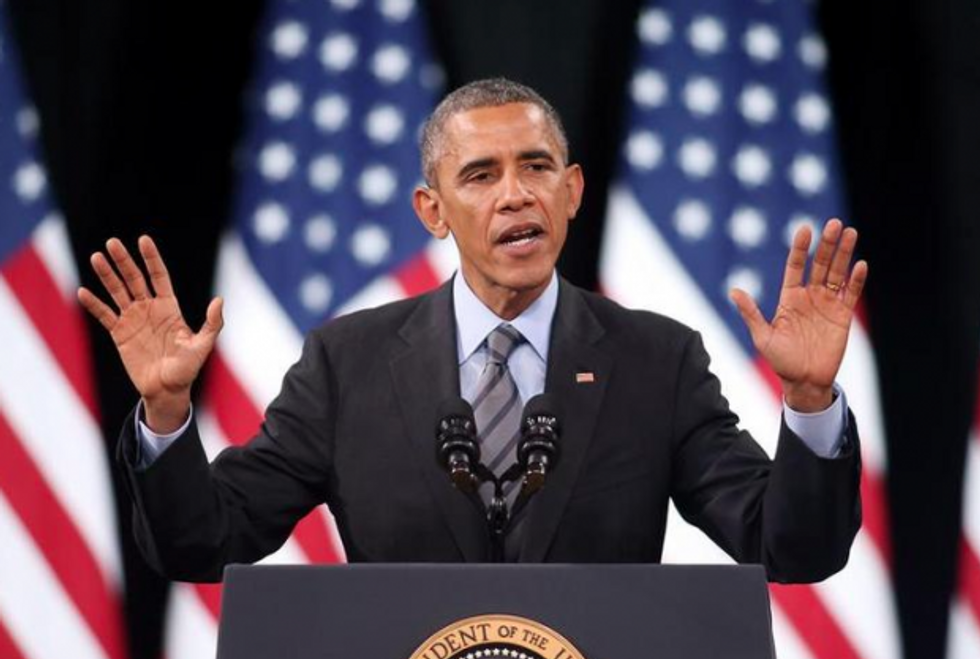 President Barack Obama doesn't want to see many bills make it to his desk from the GOP-led Congress, but one approving the Keystone pipeline will get there next week. Image: AP Photo/Isaac Brekken
On Thursday, House Majority Leader Kevin McCarthy (R-Calif.) said the House would take up the Senate bill next week.
"After 6 years of waiting, this bipartisan bill, which will create more than 40,000 jobs, will finally be placed on the president's desk," he said. "I do sincerely hope he considers his longstanding veto threat and sides with the American people by signing this important jobs bill."
But as McCarthy noted, Obama has threatened to veto the bill, and has given no indication that he's changed his mind. The entire Obama administration has said it would continue to pursue its internal process of considering the project, which now consists of a review at the State Department of various reports.
So far, that process has yielded no result after — as Rep. Ted Poe (R-Texas) has noted — a longer period of time than it took to win World War II.
Next week's House vote should at least focus the attention of the White House, and force it to take a public step against the pipeline that most Americans support.
If Obama does veto it, a possible next step could be an effort to override his veto. But that would take a two-thirds majority vote in both chambers, an impossible threshold to reach unless more Democrats change their mind and support the bill.
The House Rules Committee will meet Tuesday evening to agree on rules for debating and voting on the bill, which means the Senate bill, S. 1, could come up on the House floor as early as Wednesday.