Rosie O'Donnell will leave "The View" to concentrate on her family after she splitting with her wife of three years.
The New York Post's "Page Six" reported Friday night that O'Donnell, 52, and her wife had been living apart for months and that the talk show host was leaving the ABC show to focus on her five children.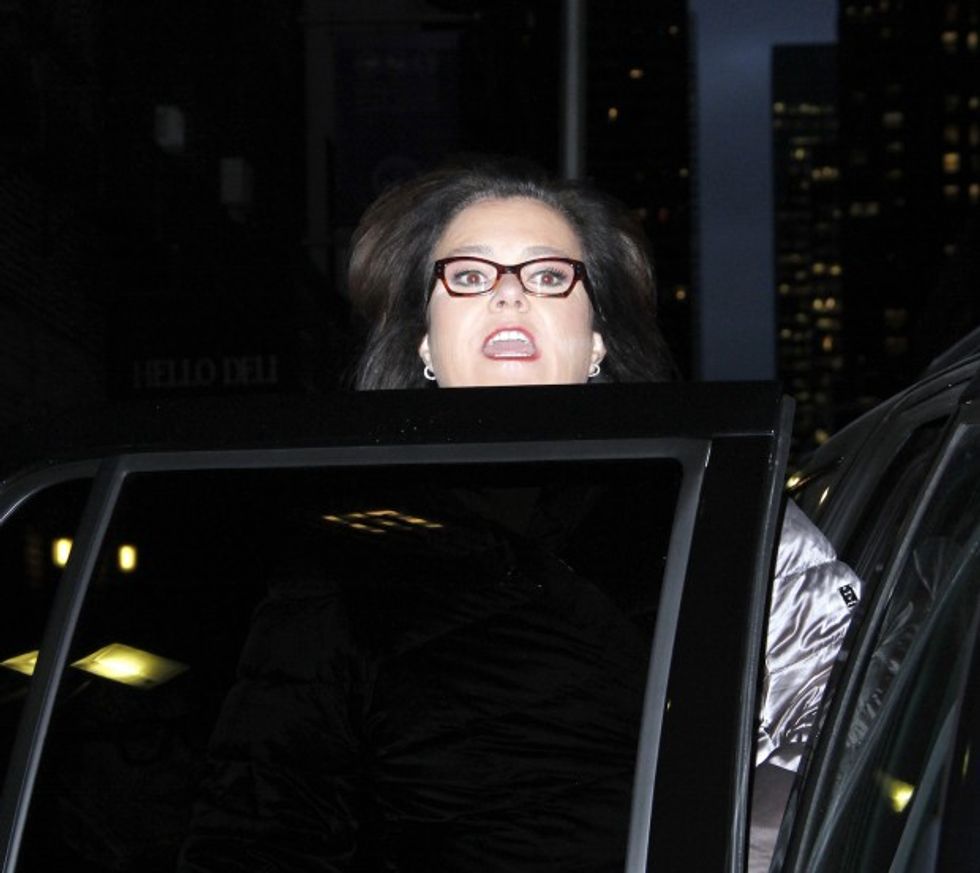 Rosie O'Donnell leaves the 'Late Show with David Letterman' at Ed Sullivan Theater on December 18, 2014 in New York City. (Donna Ward/Getty Images)
"I can confirm that Rosie and her wife Michelle split in November. Rosie has teens and an infant at home that need her attention," O'Donnell's publicist Cindi Berger told Page Six.
"This has been a very stressful situation," Berger added. "She is putting her personal health and family first. ABC has been wonderfully understanding and supportive of her personal decision to leave 'The View.' Next week will be her last."
[sharequote align="center"]"This has been a very stressful situation."[/sharequote]
ABC also confirmed O'Donnell's departure in a statement.
"Rosie is an immensely talented star who comes in each and every morning brimming with ideas, excitement and passion for the show," the network told Page Six. "When she told us she wanted to exit 'The View,' we respected and understood her desire to put her well-being and her family first. We're delighted she's still part of the ABC family with upcoming guest appearances on 'The Fosters,' and we know she'll return to 'The View' often with her unique point of view and updates on her work and her family."
—
Follow Oliver Darcy (@oliverdarcy) on Twitter