Shocking footage posted online Friday shows the moment a lion pounced on its trainer during a Thursday circus performance in Egypt.
The video depicts renowned lion trainer Faten El-Helw engaging the audience in a caged enclosure when suddenly the giant cat springs on her, Egyptian news outlet Ahram Online reported.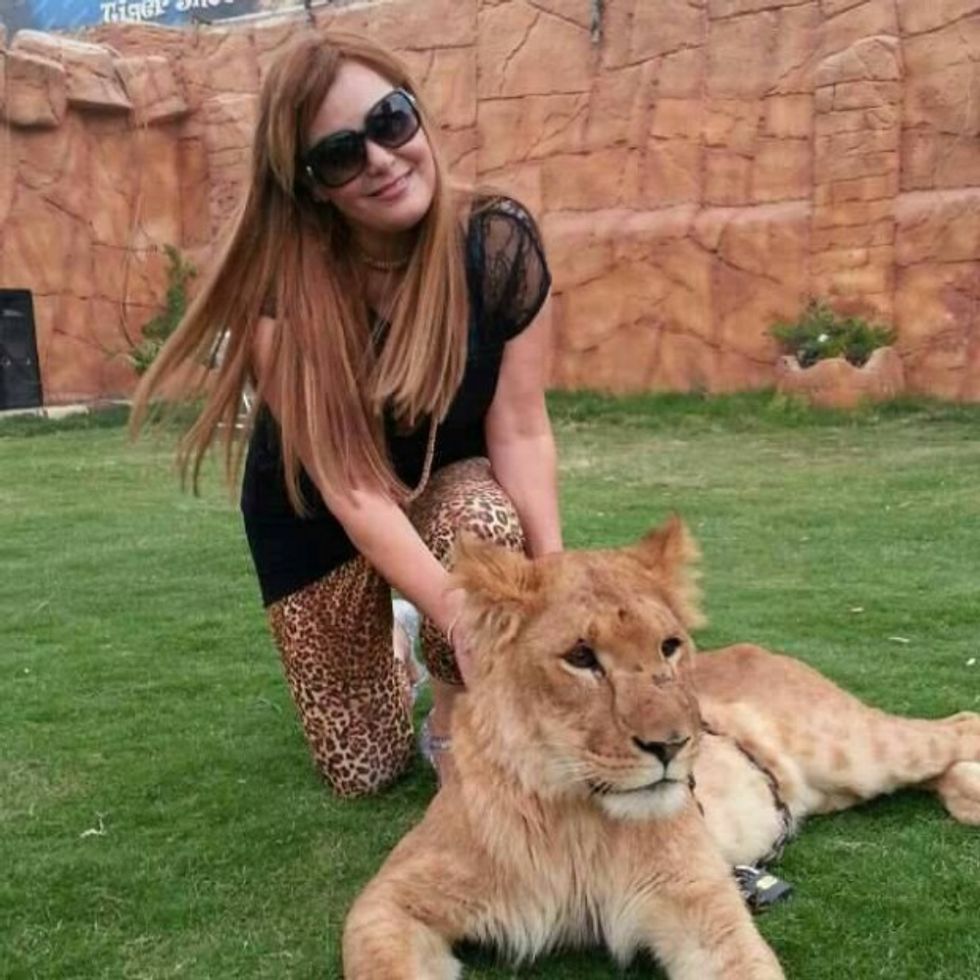 Image source: Facebook
El-Helw is seen moments later on her feet walking off stage after others came to her aid.
"Thank God and Allah wants to do, God of the throne saved me," she wrote on Facebook, according to an Internet translation. "I am fine and thank God."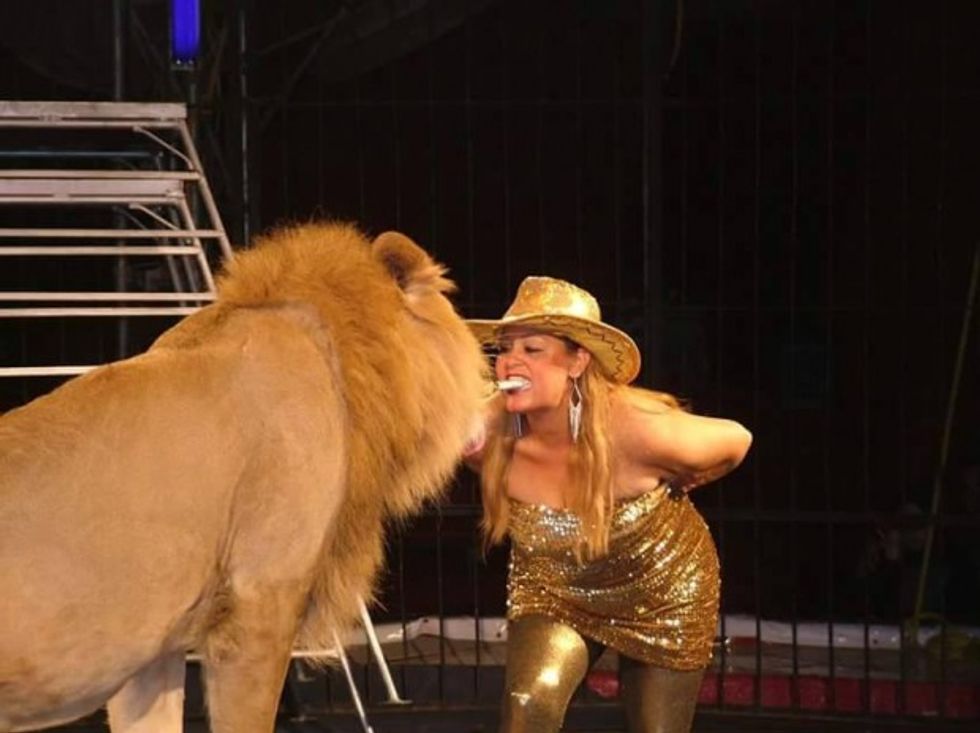 Image source: Facebook
Samer Al-Altrush, a journalist based in Cairo, reported the trainer will resume shows.
El-Helw reportedly comes from a family of lion trainers. According to Ahram Online, El-Helw's late-husband died in 2004 after a lion attacked him.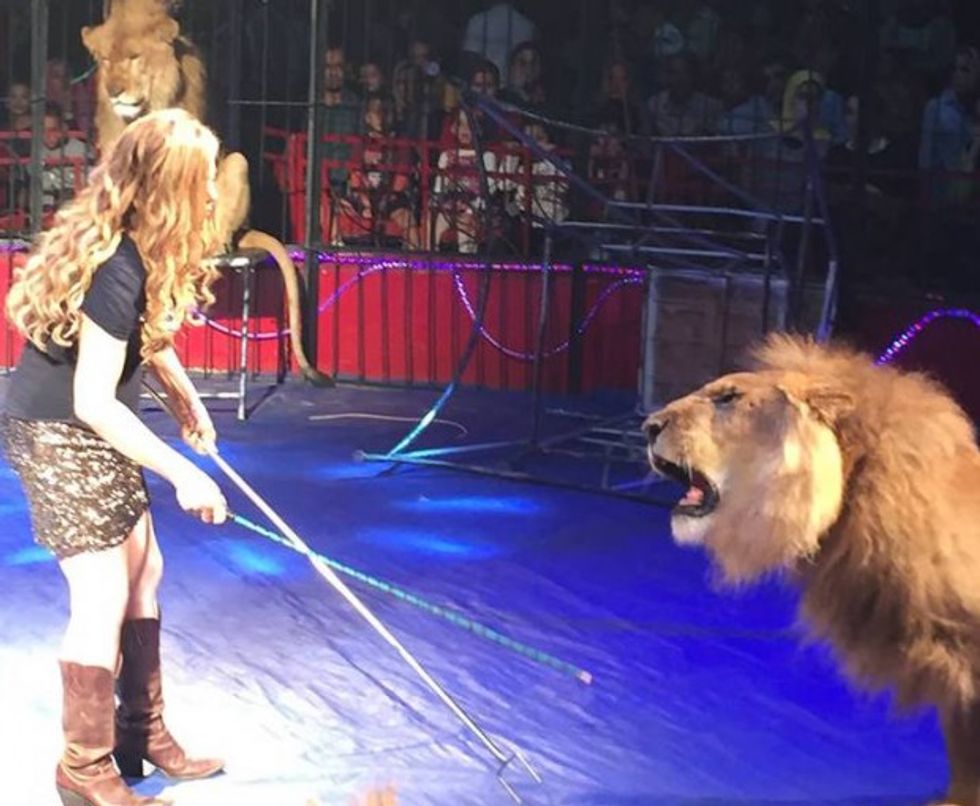 Image source: Facebook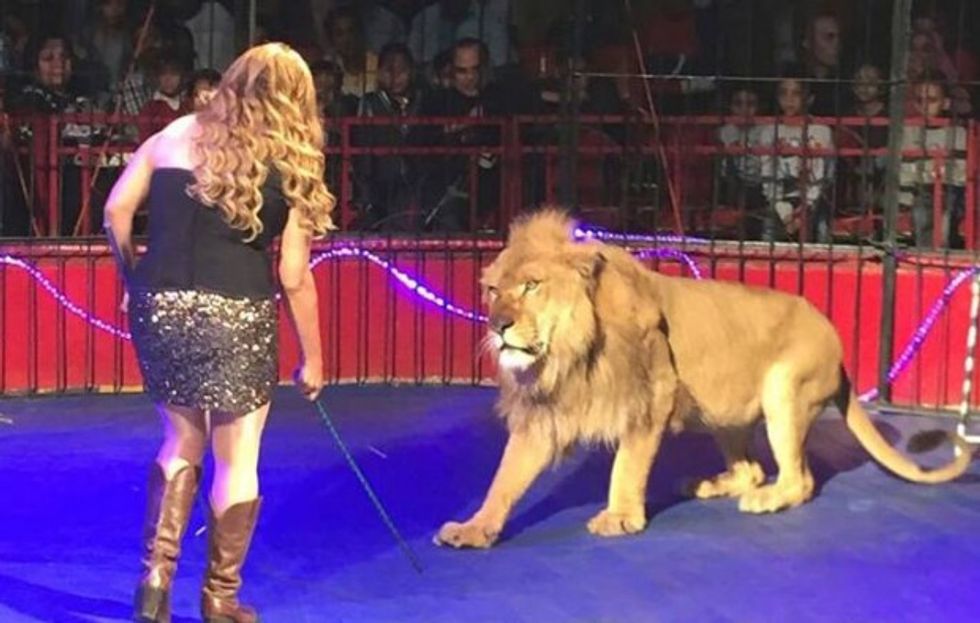 Image source: Facebook
There have also been several other incidents of El-Helw's family being attacked by the large cats in the past.
—
Follow Oliver Darcy (@oliverdarcy) on Twitter