What's the most common job in each state?
That's a question that NPR recently set out to answer by analyzing U.S. Census Bureau data from 1978 through 2014, creating an interactive map that showcases a historical representation of the most popular careers.
And in 2014, "truck, delivery, and tractor drivers" dominated in 29 of 50 states, with NPR explaining that there are several reasons for this particular niche being the most chosen profession in America.
The outlet notes that careers like teaching and truck driving are still needed everywhere and have become more common considering the demand. Since machines haven't yet replaced truck drivers, people are still needed to help transport goods.
But there's also another factor at play: the way in which jobs are categorized by the U.S. government, as NPR reported that "it lumps together all truck drivers and delivery people, creating a very large category."
Despite the large pool of drivers, there's still a fair bit of diversity when it comes to top careers.
Consider that in Massachusetts, "primary school teacher" is the most common job, while "nursing aides, orderlies, and attendants" dominate — and in North Dakota, the chosen field is "farm managers, except for horticultural farms."
See the map for 2014 below: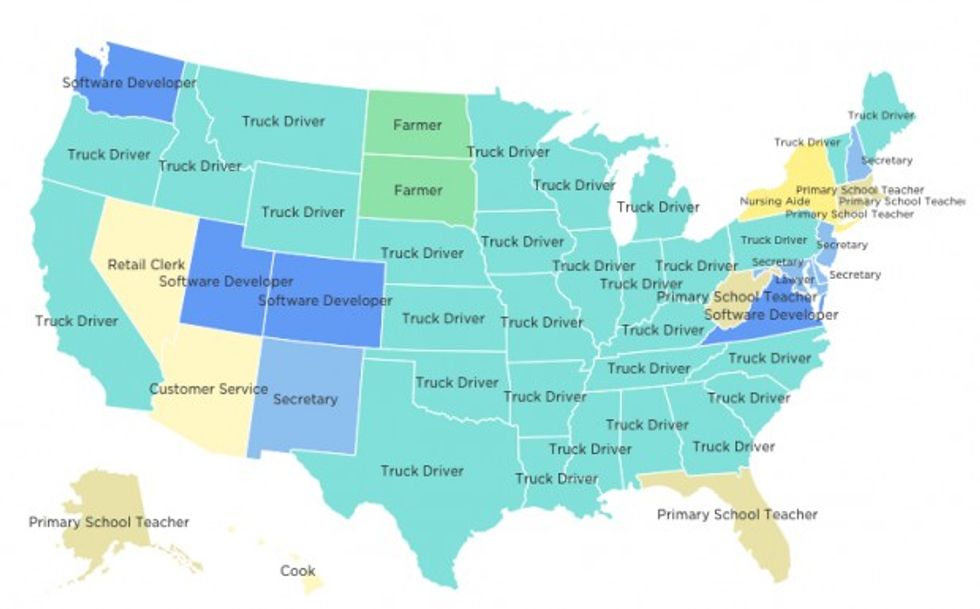 NPR
For comparison sake, here's another map showing 1978 data. You'll notice that farmers were somewhat more prevalent back then: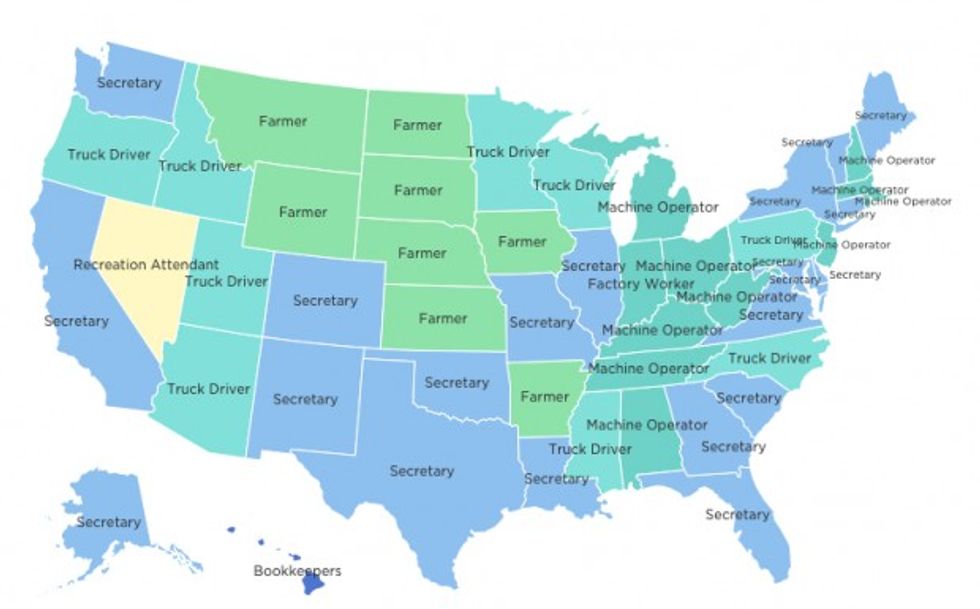 NPR
There are some other trends worth noting, including a decline in secretaries following the increased use of computers and other technologies. Read more about the data and changes here.
(H/T: NPR)